David Bowie songs have never sounded better than they did at the Gothic Theater on Friday evening, when Brazilian musician Seu Jorge took the stage with an acoustic guitar. First, an "unpaid intern" came out to introduce Seu Jorge, explaining that—while the David Bowie tracks he had adapted and composed in Portuguese were very well received as the soundtrack to Wes Anderson's The Life Aquatic—they had never actually been performed in front of a live audience until now. The red velvet curtains parted to reveal just one mic, a stool and some sea-themed The Life Aquatic accouterments. Seu Jorge came out in full Team Zissou regalia, red beanie and all (the Gothic bartenders and many concert attendees were similarly outfitted).
Seu Jorge alternated between crooning Bowie tracks—which, at times, were almost unrecognizable until the chorus—and telling endearing stories about how he came to work on The Life Aquatic. The story went a little something like this: as Seu Jorge was chilling in Rio de Janeiro one day, playing some PlayStation and enjoying some "me time," his phone rang, it was Wes Anderson and he wanted him to play Pelé in his new movie (insert football/soccer joke here). Anderson inquired whether Seu Jorge was familiar with David Bowie, to which he replied that he knew a couple tracks but often confused him with that other blonde guy… what's his name? Oh yeah, Billy Idol. So he agreed to take the part, looked up some Bowie, listened to "Changes" and had his mind blown.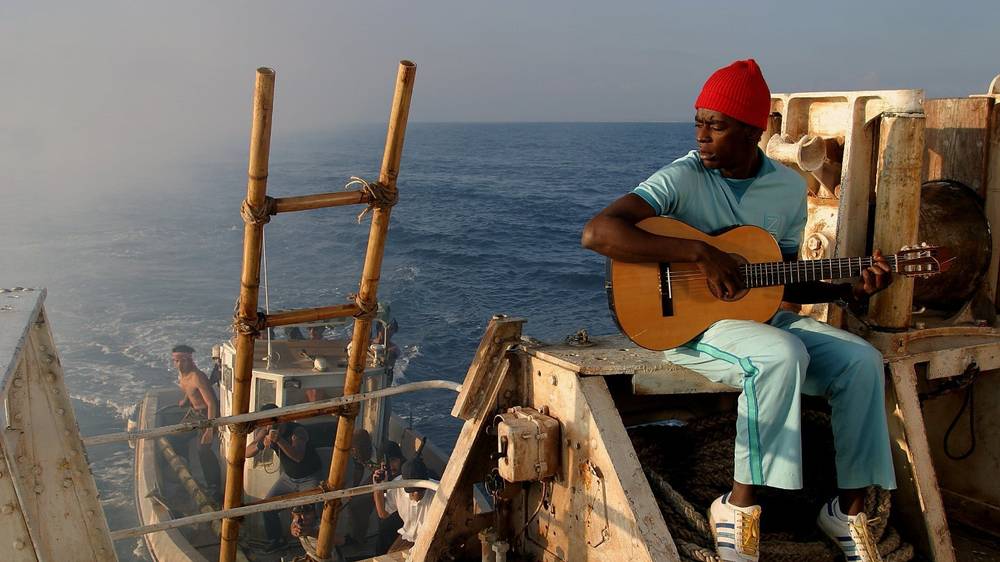 Before he knew it, he was on a plane to Italy, meeting all of those actors whose names he didn't know, but who he certainly recognized from blockbusters such as Ghostbusters and Jurassic Park. He talked about how Cate Blanchett was a badass, sometimes filming for eleven hours straight. He laughed about how he'd learned all of these Bowie songs, but the first one Anderson asked him to play was "Rebel, Rebel," the one that he hadn't learned—but he improvised and whipped up a Bossa nova version of it that quickly became one of the most significant tracks in the movie.
Seu Jorge talked about his relationship with his ex-wife/manager–"she's my ex-wife, but man, she's good." He made note of which songs were his favorites and which were Anderson's favorites. He confided in us about how his father had died just a few days after Bowie did. His father, who had endured so much and in turn, taught him so much, attributing to the man that he is today. He went on to play "Life On Mars," dedicating it to both Bowie and his father.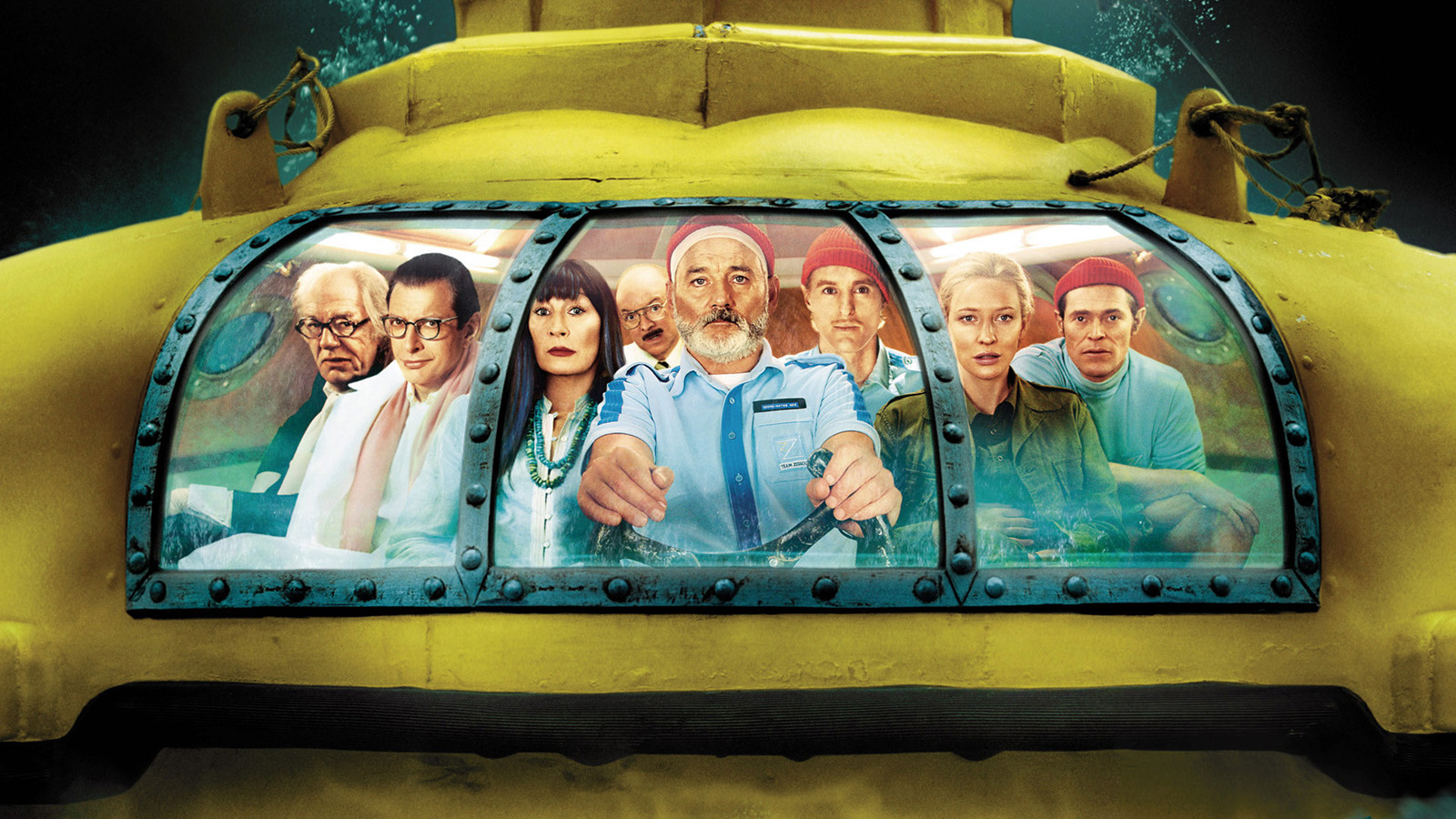 From "Oh, You Pretty Thing" to "Starman," Seu Jorge did Bowie a true honor, taking some of the most popular songs from his vast catalog of music and transforming them into something soft, light and magical. It was tempting to sing along, especially during "Space Oddity" and "Rebel, Rebel," but because the lyrics were all in Portuguese, it was best to just sit back and enjoy the show. Seu Jorge was humble, wholly captivating and seemingly down to earth all at the same time. And the Gothic was the perfect setting for such an intimate event, with (most of) the audience rapt and respectful.
Seu Jorge's Bowie Tribute was something special, short and sweet and just right. It was an event so stirring and visceral that I couldn't even fathom why anyone would choose to disrupt it by putting a phone between themselves and the man on the stage, Snapchat be damned. Anyway, seeing those songs performed live (no Bill Murray, no Owen Wilson, no Anjelica Huston) took a bit of the Wes Anderson whimsy out of them and infused them with a new vigor. The result was some really soulful stuff. All that was missing was a campfire.