Every once awhile, there'll be a band that emerges to shake up a genre of music. New York-based band PWR BTTM did exactly that with their punk rock, queen killin', queer lovin' vibe. They'll be in Denver at Lost Lake Lounge on October 30, 2016, and if dressing up in costumes with strangers/newly minted friends is your thing, then you better head on over to the venue. You can grab some tickets here. 303 got to speak with the duo, comprised of Ben Hopkins and Liv Bruce, about their music, love for Adele and their upcoming Halloween show.
303 Magazine: So what's up with the name?
PWR BTTM: I wanted something that was wholesome, family friendly. No, it was a funny joke from high school and I held onto it once I was ready to start this band. One day I was like hey, let's start an awful catastrophe of a band. We don't have any vowels for [google searches].
303: Have you been to Denver before? What can the crowd expect from the show?
PB: We've played two shows in Denver, at Lost Lake. I live for the salad bar there. You can expect two queer people, struggling with the altitude. But hopefully, you'll only see one of us pass out from lack of oxygen. The type of people at our shows: for our song Dairy Queen, this queen in the front row of the show once put on a shower cap and started to act out a shower.
I love Denver. I'm sure every band talks about legal weed here. There's always one PWR BTTM fan that comes stocked.
303: What's your favorite thing about performing?
Liv Bruce: I'm a really anxious person and I feel when I get up and drag, in this weird way I feel more relaxed. It's a weird thing.
Ben Hopkins: It's hard to say one thing.
LB: I think my three favorite things are being able to hear my voice amplified, having a ton of people look at me, and being photographed. And besides getting out narcissistic na na's on stage, it's just really fun to make music. Just a basic act of loving music and not go nuts from it. It's kind of like how you enjoy writing, and the specific task. And at the end of the day, you are person who likes doing that.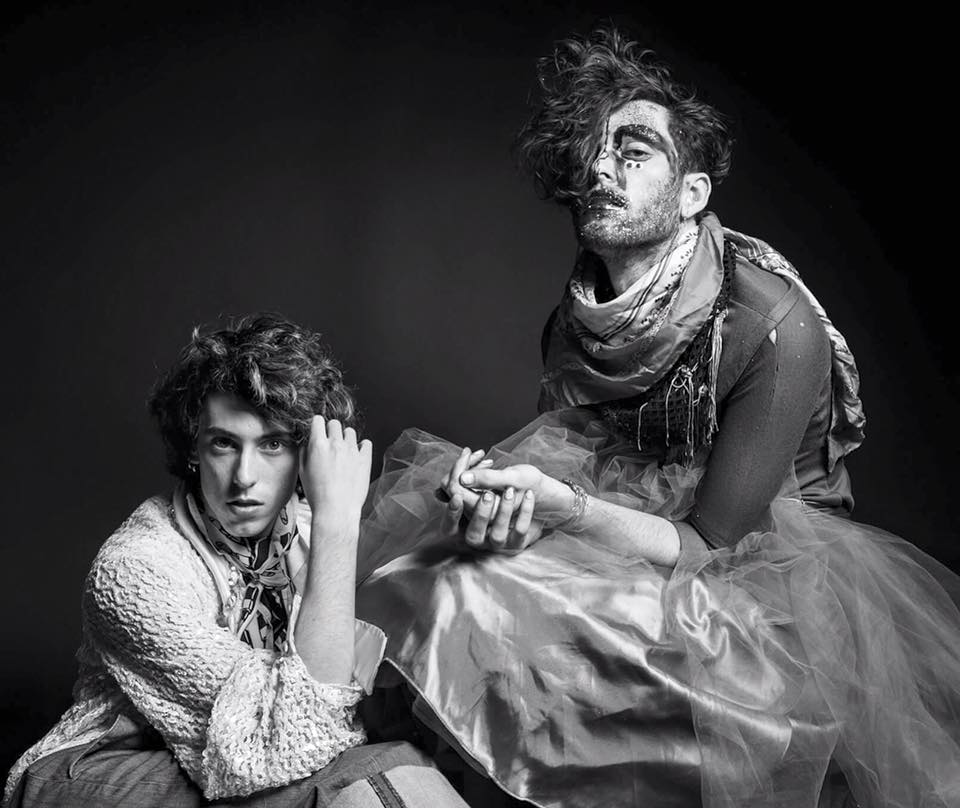 303: What artist is on your current playlist? I would say "What CD is in your car stereo" but you know…the times…
PB: We only have a CD. We listen to "Send My Love (To Your New Lover)" all the time. We actually heard 25 while on tour, a few cars ago.
303: What's your favorite song off the album Ugly Cherries? 
PB: It's weird to pick a favorite, but I'll say a song "Let's Check This" because it's a song we wrote together. Same goes for "Dairy Queen." It's always fun, much more collaborative. We also open the show with it sometimes.
303: You have a punk vibe to your music. What other musical elements show up in your sound?
PB: So much musical theater. It's a huge part of what we do, I also think I hear a lot of influence of this other Diva stuff. Like Patti LeBelle, Mariah Carey, Whitney. I don't think it's audible in the music but it's an influence.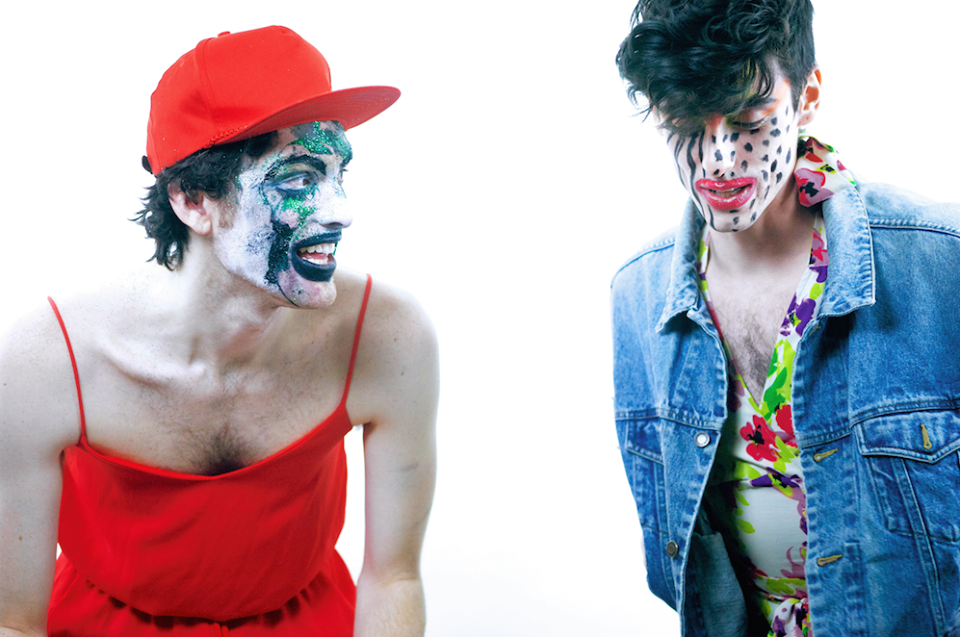 303: What kind of footprint do you want to leave in the punk rock genre?
PB: Stiletto Heels. You know when someone has a party, and there's little divots in the ground, that's what I want to leave.
303: I follow PWR BTTM on social media and the political truths you point out are amusing yet kind of worrisome – would you say your music gets political? 
BH: It's like not a conscious choice to be political. Just as a queer person, just existing gets heavy shade and political stamp. I run my own twitter, but I'm not afraid to say political things.
LB: There's "Political" music and that's not what this project is about. We don't write protest songs – I think historically of "which side are you on," and in terms of contemporary acts, I think of the band Downtown Boys, or Rage Against the Machine, and that isn't exactly what we do. As Ben said, just by virtue of being who we are, I think the music we make has political consequences. But the music isn't political expressly.