I've always had this adventurous side when it comes to food and beverages—there's really nothing I won't try at least once. Twice, though, can sometimes be another story.
We've all had that one bad night with that one adult beverage that scars us from ever wanting to touch, let alone smell it again. Mine has always been whiskey.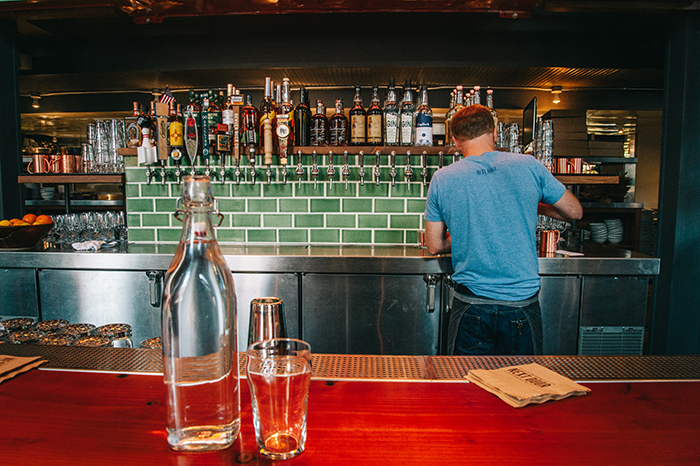 Now, I think that I should preface that most of my encounters with the hard brown stuff have been less than desirable. My distaste for the stuff began on the eve of my twenty first birthday after three triple shots of Crown Royal. That was until recently, when the Peach Bourbon cocktail from NextDoor at Union Station unsuspectingly came into my life.
NextDoor's Peach Bourbon is made from a refreshing peach puree, lemonade, and a subtle kick from Old Forester bourbon whiskey, all served straight from the tap, vigorously shaken for that extra chill and garnished with a sprig of fresh rosemary. With a dollar off its normal price ($6) at happy hour, I found myself at the bottom of my third round. It's funny how that works—new love, I mean.
I hope to continue this brand new affair with bourbon and see where it will take my taste buds next. I have NextDoor's Peach Bourbon to thank for igniting that initial spark.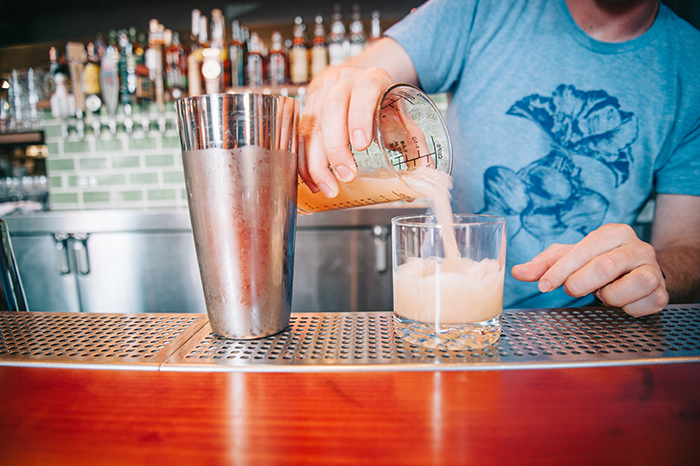 All photography by Lucy Beaugard