Holy shit. After writing about the fitness scene in Denver for nearly 3 years, I can confidently say that I have never experienced a workout quite like this before. Officially opening its doors for regular business in the DTC this week, this boutique spin studio is going to rock Denver—literally…
From reserving a class to exiting the building, the experience is truly one of a kind. While booking you are able to reserve your bike and decide whether you would like to track your stats throughout the class. When I walked in I was not sure if I was going to exercise or a night club. Two large screens played high energy music videos while the instructor perused the crowd helping newcomers adjust their bikes. Set to lights and music the class was a brilliant mix of rock concert and sanctuary.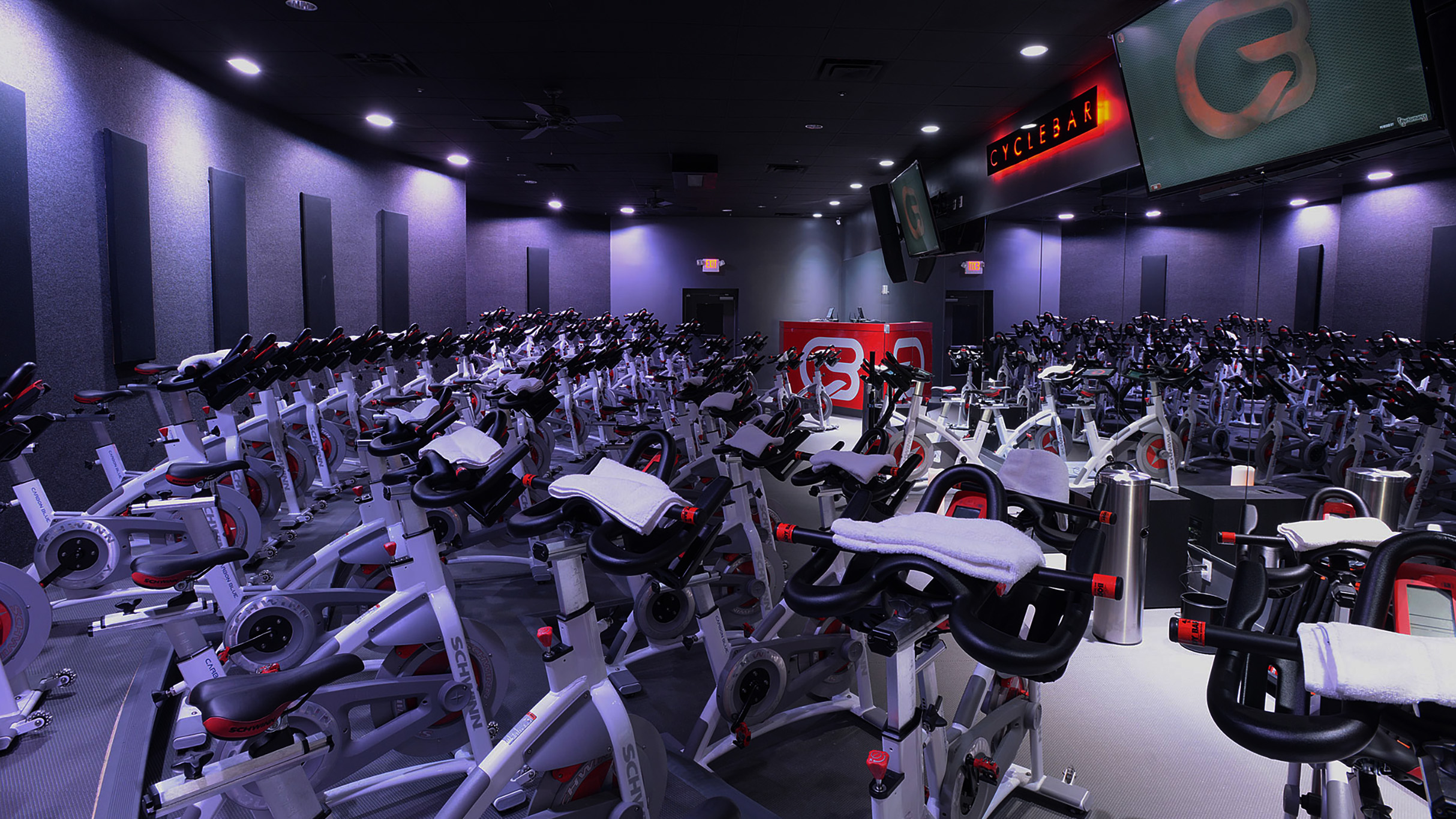 Our instructor "G" was both a motivator and an encourager — along with a DJ and stage manager. I was impressed she was able to do everything with such energy. Mixing typical speed and climbing rides with concepts unique to the CycleBar method. My personal favorite was the "boys vs. girls" ride, pitting the male and female riders against one another for a full song of competition. The technology within the bikes did not just translate to the big screens during the competition, but when I arrived home I received an email with all of my class statistics.
The studio itself is posh, sleek and welcoming — fitting with its DTC location. It includes all of the amenities: spinning shoes, towels, lockers, showers, even a hydration station — where riders are able to pick between different temperatures of water and grab a snack for the way home.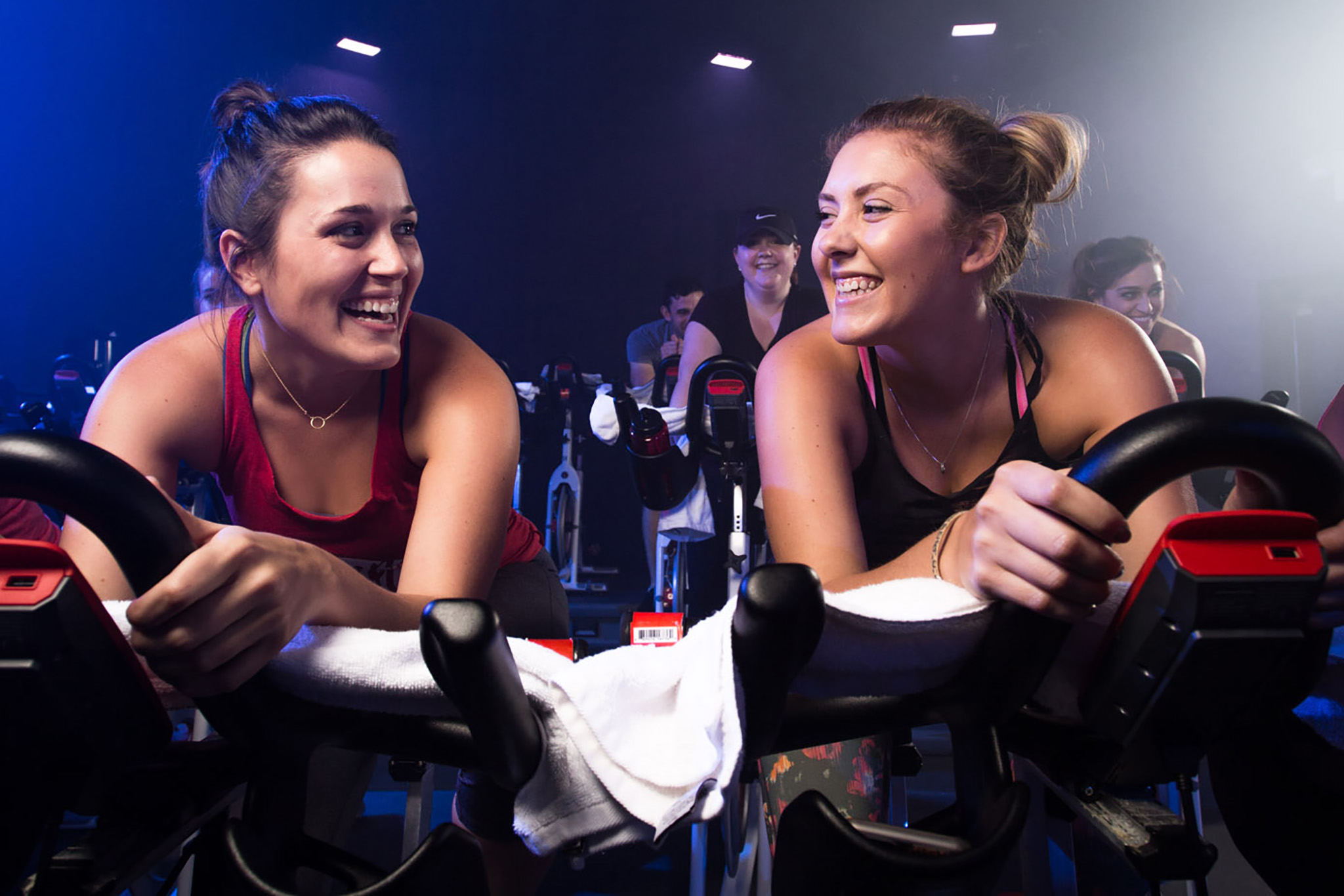 Denver transplants may recognize this type of luxury studio concept, similar to studios like SoulCycle or Flywheel.
"The fact that there hasn't been anything like this is exactly why we decided to bring CycleBar to Colorado" owner Patrick Walsh said.  "People in Colorado (my wife and I included) are passionate about fitness and CycleBar is a perfect fit for the community. Since opening our doors two weeks ago we've been receiving texts and emails from people describing the joy CycleBar is bringing to their lives, and that's the strongest testimonial we could possibly receive."
In other markets CycleBar has been pegged as the cheaper option for luxury spin cycling, costing riders $22 a class as opposed to $34 for SoulCycle. Without membership options die hards will have to buy class packages — first timers can get 3 classes for $29, 5 for $105, with the best value being 100 classes for $1600 (click here to see all class packages).
Pro Tip: For the next three weeks, Cycle Bar has a 10-10-10 challenge where if you buy 10 rides and ride 10 times, you'll get 10 rides free. 
Is it worth the high price tag? Absolutely. Affordable for the general public as a daily workout? Probably not. 
What: CycleBar | DTC
Where: 7600 Landmark Way, Suite A-201, Denver
When: To view schedule, go here.