The 2016 award season has officially kicked off, as the 73rd annual Golden Globe Awards took place live last night at the Beverly Hilton. First-time winners included Brie Larson and Lady Gaga, and Leonardo DiCaprio and Kate Winslet were among previous winners that were once again awarded.
Besides the powerful and inspiring acceptance speeches, the fashion was also a top moment of the night. A couple big trends included deep neck lines, capes and jewel tones. Instead of showcasing the best and worst of last night's red carpet, we're focusing on the most incredible looks of the night.
Here are the 2016 Golden Globes' top looks:
Jennifer Lopez
My favorite look of the night had to be Jennifer Lopez. I know that some of you might not like the cape look, but I think Jlo looked very on-trend for this season, and she definitely stood out in the crowd of red gowns. With her skin tone and signature high slit, Jennifer Lopez truly shined in this Giambattista Valli gown.
Kate Winslet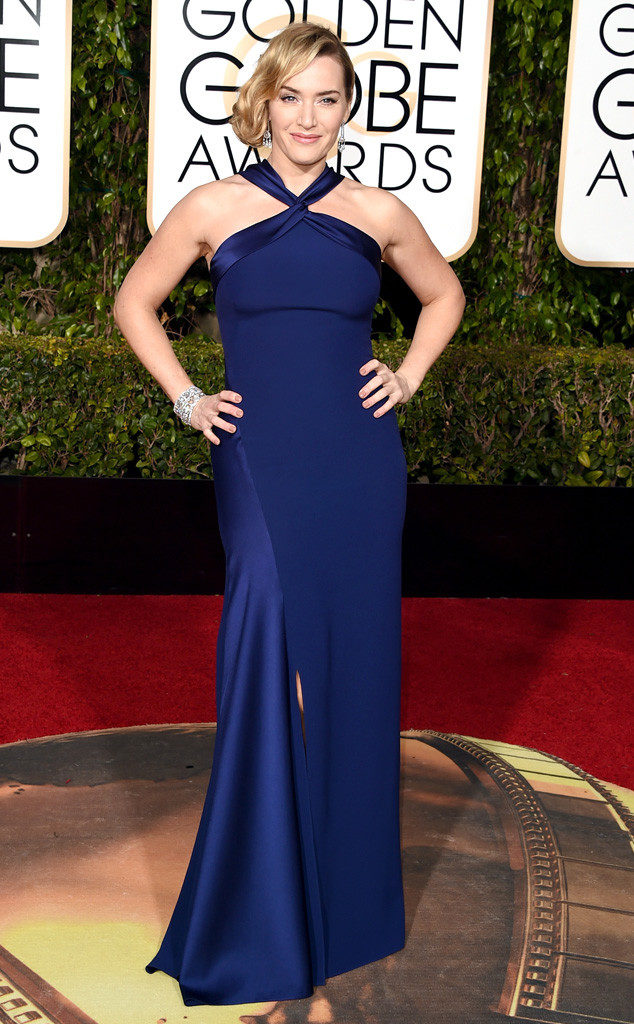 Kate Winslet not only took home the award for Best Supporting Actress in a motion picture but she also looked amazing last night. Wearing Ralph Lauren, Winslet dressed for her body, not for a trend or stand-out moment. Her gown might have been simple but it definitely worked.
Amy Schumer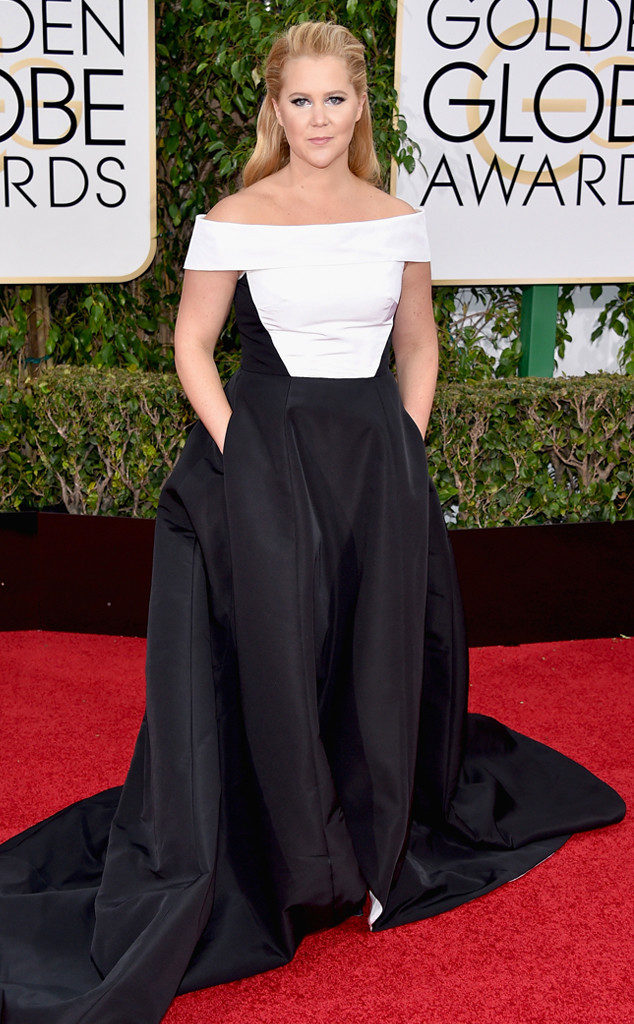 I love Amy Schumer. Ever since we met in early 2015, I can't stop obsessing over her and thinking that we're still friends. I was excited to see her dress at the Golden Globes and I'm pretty happy with what she wore. Her Prabal Gurung black and white gown was super classy and sophisticated. She looked beautiful with light makeup and half of her hair pulled back. I would have loved to see her in a jewel tone, but I still think she was one of the best dressed of the night.
Lady Gaga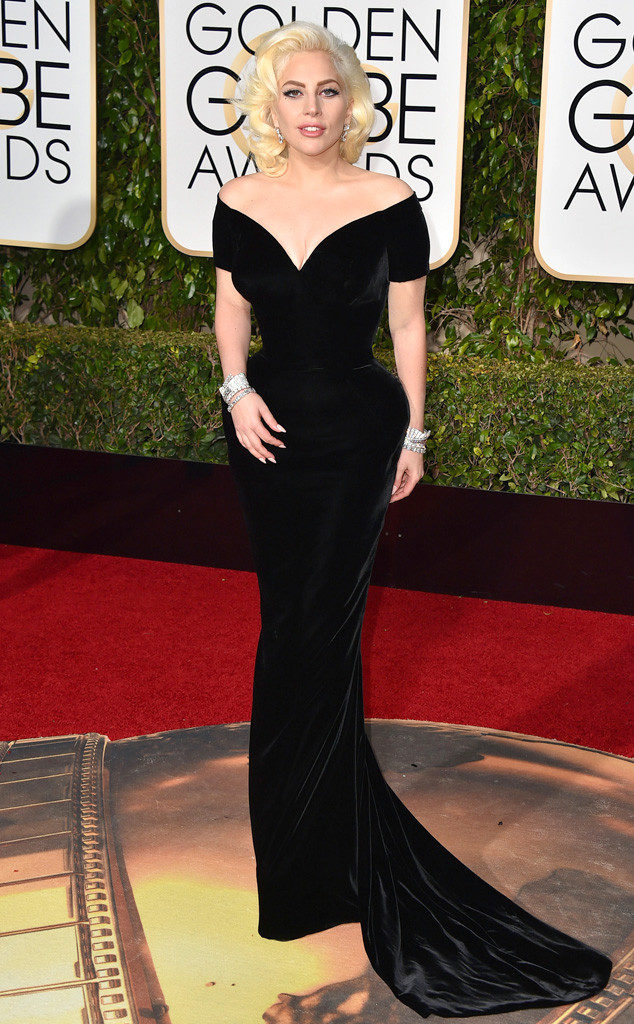 Lady Gaga is never going to wear something simple and normal – or not scary, as Leonardo DiCaprio thought. But last night she surely stood out for being unique, yet beautiful. Wearing Versace, Gaga wore this tightly fitted black gown like it was part of her body. Her curves came through, the exaggerated hips made a statement and her yellow/blonde hair perfectly paired with this classy Gaga look.
Uzo Aduba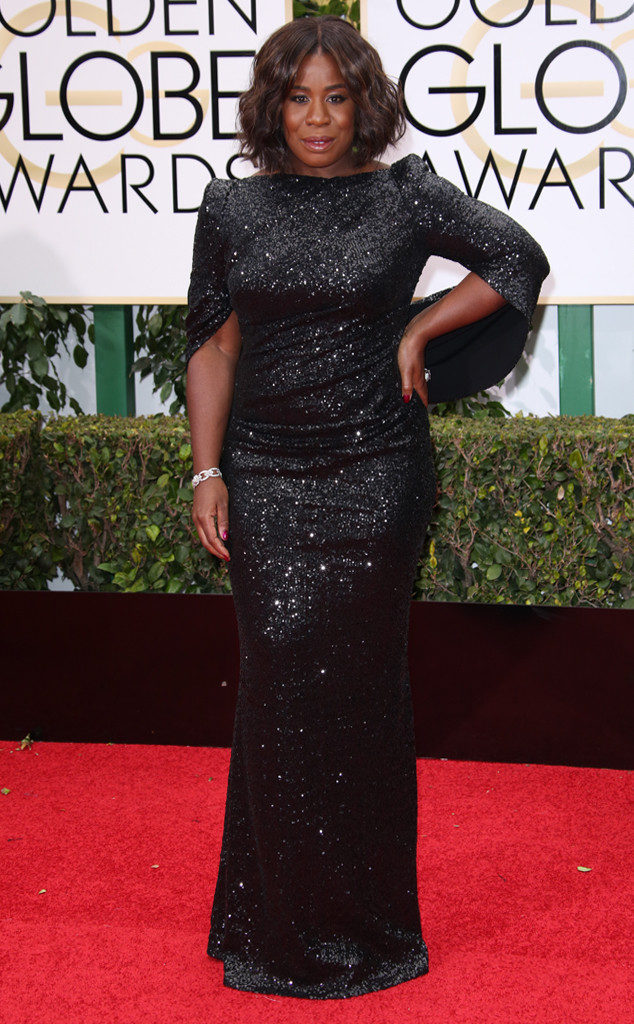 You might know her as Crazy Eyes in "Orange is the New Black," but Uzo Aduba is also one of the kindest souls in Hollywood. Her head-to-toe sequin gown sparkled on the red carpet and she simply looked fabulous.
Julianne Moore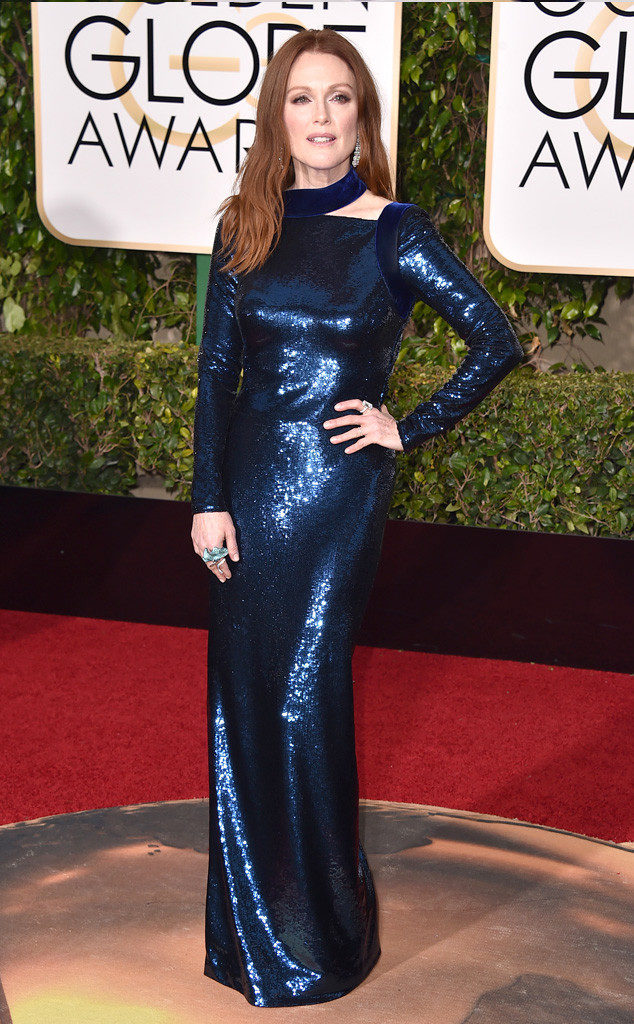 Julianne Moore almost always makes the best-dressed list. Also wearing sequins, Moore's red hair accented her royal blue Tom Ford gown liked none other. 55 looks real good on Julianne Moore and I can't wait to see her on another red carpet in the future.
Jennifer Lawrence
Like Amy Schumer, Jennifer Lawrence is also one of my favorite women in the industry – and they happen to be best friends. Wearing Dior, Jlaw was one of the many wearing red, although she stood out with cutouts, a low back and sleeked back hair.
Katy Perry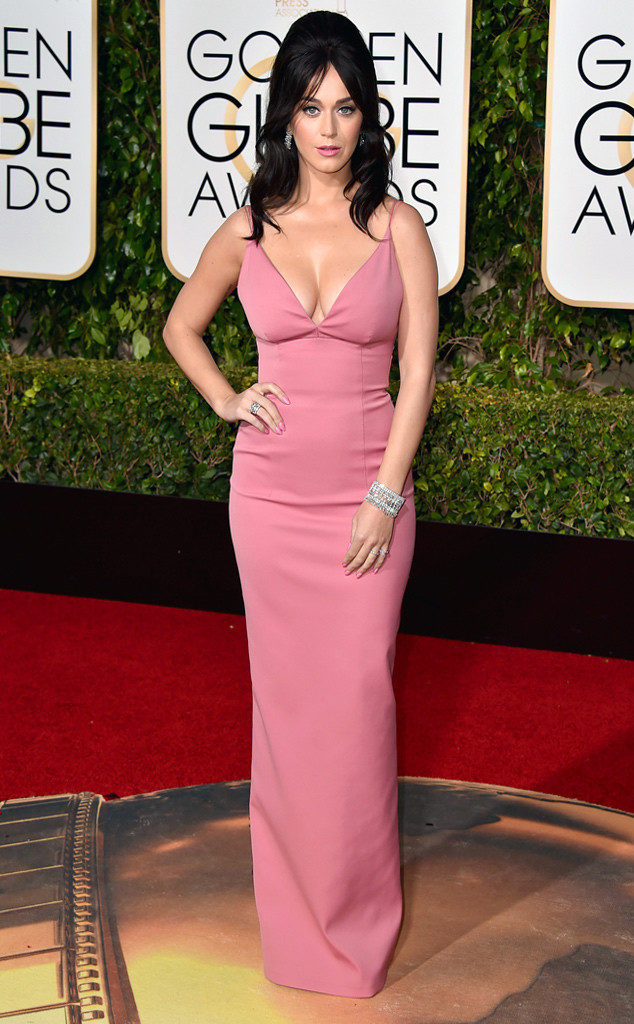 You might be asking why Katy Perry was at the Golden Globes, but she presented an award in the music category, so it did make sense as she was one of last year's top artists. Perry has a skill of mixing sexy with ladylike, as she once again pulled it off in this rose-pink gown with an accenting bow on the back.
Cate Blanchett
Cate Blanchett is a vision on the big screen, and she definitely delivered a beautiful performance last night on the red carpet. Blanchett wore a highly detailed Givenchy gown. Instead of the details overpowering the gown, I couldn't stop obsessing over very bit of texture and design.
Teraji P. Henson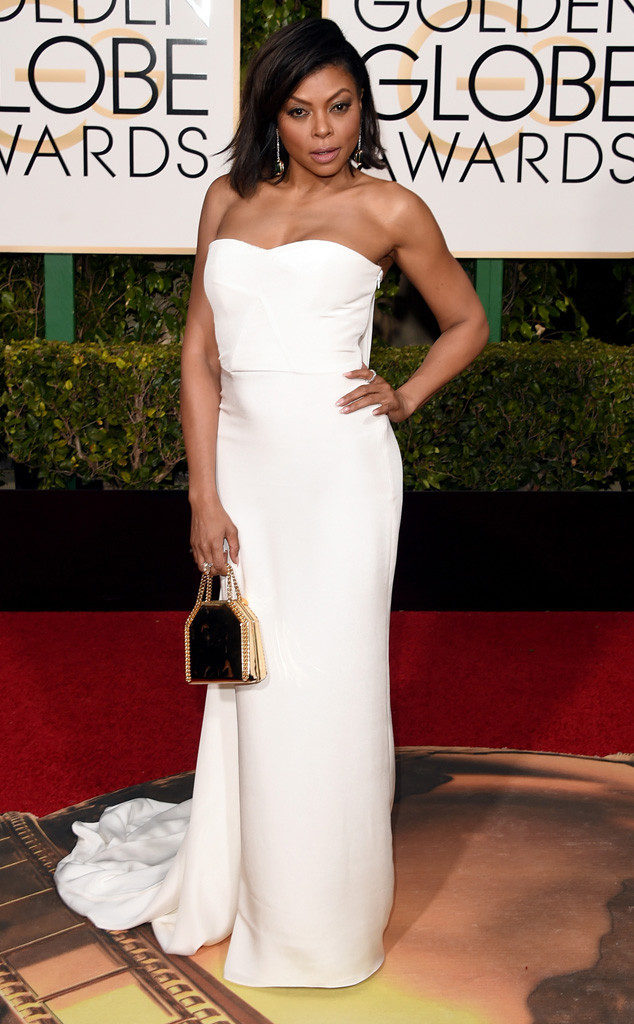 If there was a "sassy" award given out last night, it would have been given to Teraji P. Henson. That girl can demand any stage or red carpet, as she did last night in Stella McCartney. It was a simple white gown, but her attitude and accessories pushed this look to being best-dressed.