Sistaaaahs! It's time to bring out your pumpkins and face paint because in just over a week's time the night of costume design and candy consumption will be knocking on your front door. Literally. Some prefer a low key night at home or a house party with way too many shots but the rule remains the same: You should probably wear a Halloween costume.
Buying and creating an epic costume demands respect amid a night of celebration but sometimes the weeks of preparation and dent in your bank account don't match up. Even the most devout Halloween goers know the importance of time spent on making the perfect look. Luckily it may be easier to achieve than you might think.
Many of the pieces you need to make or throw together a costume are already in your house. Below are seven things that can bring to life a costume without the hassle of hitting your local Halloween store the night before. Prepare to be applauded for your creations.
7 Simple Halloween Costumes On the Cheap
1. A box
Try thinking "out of the box." It's easy and you can still wear your pajamas underneath, too. The crowd favorite, Franzia boxed wine, comes with a lot of free wine but for a more tamed look, cars, boats and animals are easy options with just a little paint and dedication. Plus, if you lose it at the end of the night you're not out $20. Here are a few more ideas .
2. A headband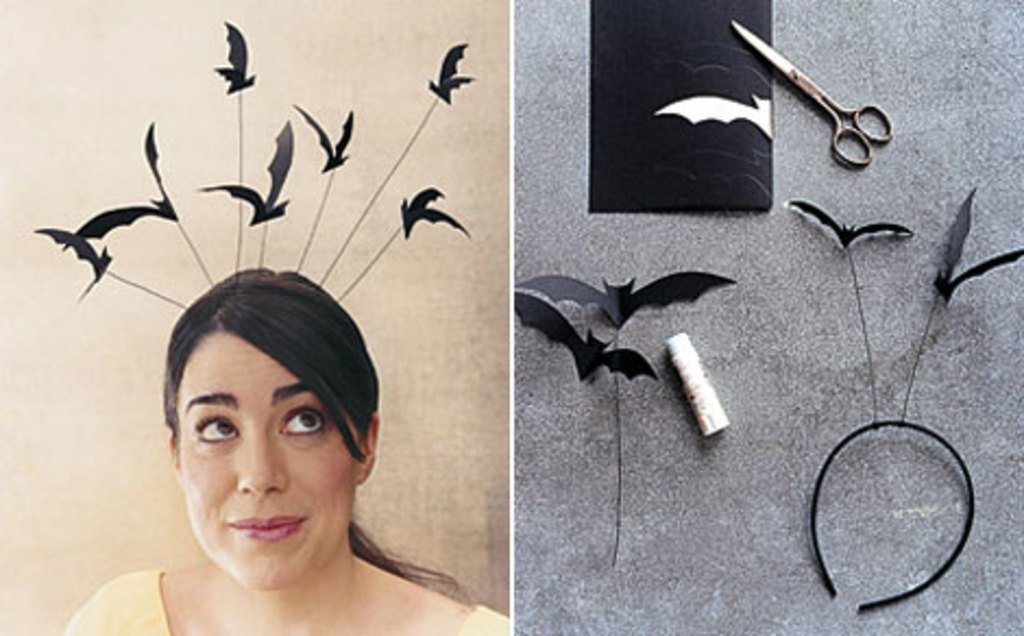 Simple, yet effective. You can add ears, hold down a wig or even make headphones. The versatility of a headband is much more than holding back your hair, even at the end of the night. A pair of scissors and a few key accessories will take any simple headband to the next level of awesome with ease. Check out this bat headband tutorial here.
3. A Trash Bag
Capes, onesies, dresses and so much more…trash bags are easy to maneuver and flow nicely in most styles. You don't have to be super skilled to work the material but the results make it a great option when time constraints affect your costume choice. It's also perfect for wings like this butterfly costume which only needs a little paint and two hair ties.
4. Bridesmaid or Prom Dresses
The phrase "you can wear it again" goes to new lengths in these beautifully made dresses that take up closet space. There are quite a few options for these dresses, including the perfect Regina George from "Mean Girls." The fun that comes along with altering it will not only be more effective but much less expensive than going to find a dress even at the thrift store.
5. Sunglasses/Glasses
Think "Risky Business" or pop them out for a thick rimmed glass look. They can just as easily add the perfect touch to a simple "Superstar" uniform or create an epic throwback of characters like Daria. The infinite amount of choices is yours and you will most likely be find able to find everything else in your closet (or your friend's).
6. A Bed Sheet
You can go with the typical ghost or go all "Sound of Music" with a dress or jacket. Opting for something that will allow you to use the most of the material with only a few pins is key, Moses, Cleopatra and Hercules to name a few. Try to keep it simple but don't be afraid to add detail with a belt or other accessories.
7. Balloons
Have a bag of these left over from a birthday party or just want to spend under $5 for your costume? Balloons are a great option in a variety of colors that can create anything from a jelly bean costume to a wig. Grapes are a fun choice as well; just be aware of sharp concerns and small walkways. Here are some other easy ones too.
Have other amazing DIY costumes? We'd love to hear from you!