Salida Stopover proved that Gentlemen of the Road is a festival with legs, and even better, heart. The festival brought 20,000 fans of all walks of life into the small mountain town of Salida. And the locals were happy to host, bringing outsiders into their local establishments and welcoming everyone with open arms.
The two-day began in a bit of a haze…not caused by any sort of inebriation, but the residual smoke that filled the landscape from neighboring forest fires. Despite the tragic circumstances of nature's blazing flames, the haze gave the festival an ethereal feel and made sunsets seem otherworldly. The field neighboring the main stage burst with life as people from all around the nation set up their camp, transforming the area of the town into our own little Tent City. People shared grills, foods, snacks, pieces of advice and other festival goodies.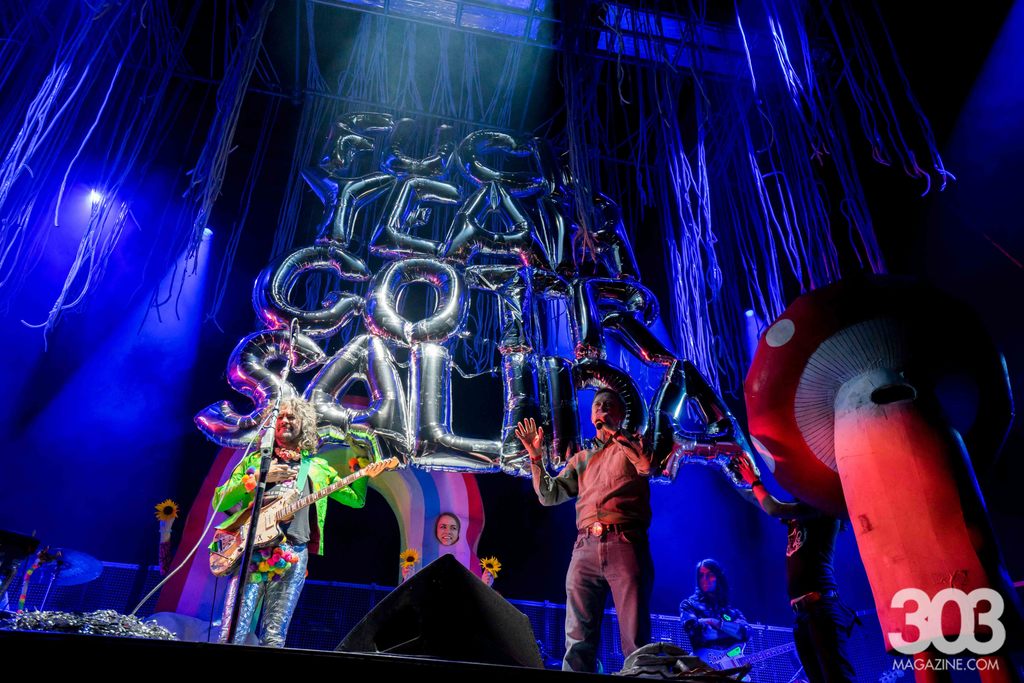 The logistics were rather seamless for a festival in its seminal year. The re-entry factor was an amazing addition for this festival, allowing fans to come and go as they please, whether it be to scout our the town or to raft or hike nearby. Shuttles ran from the main stage to "downtown" Salida, where streets were blocked off for open consumption and up-and-coming bands played at a nearby stage, lending to the festival's encouragement to support these small towns.
Friday night opened with acts like Jack Garrett and Dawes. Headlining Friday was The Flaming Lips, a band known for their excellent stage production and whimsical antics. Wayne Coyne's glitziness was out in full force in a lime-green jacket and messy hair. At one point, the lead singer was inside what could only be described as a giant hamster ball. There were dancing mushrooms, rainbows and a giant helium balloon that read FUCK YEAH GOTR SALIDA. The production value and instrumental breaks made up for Coyne's wavering vocals. Fans sang along heartily during "Yoshimi Battles the Pink Robots."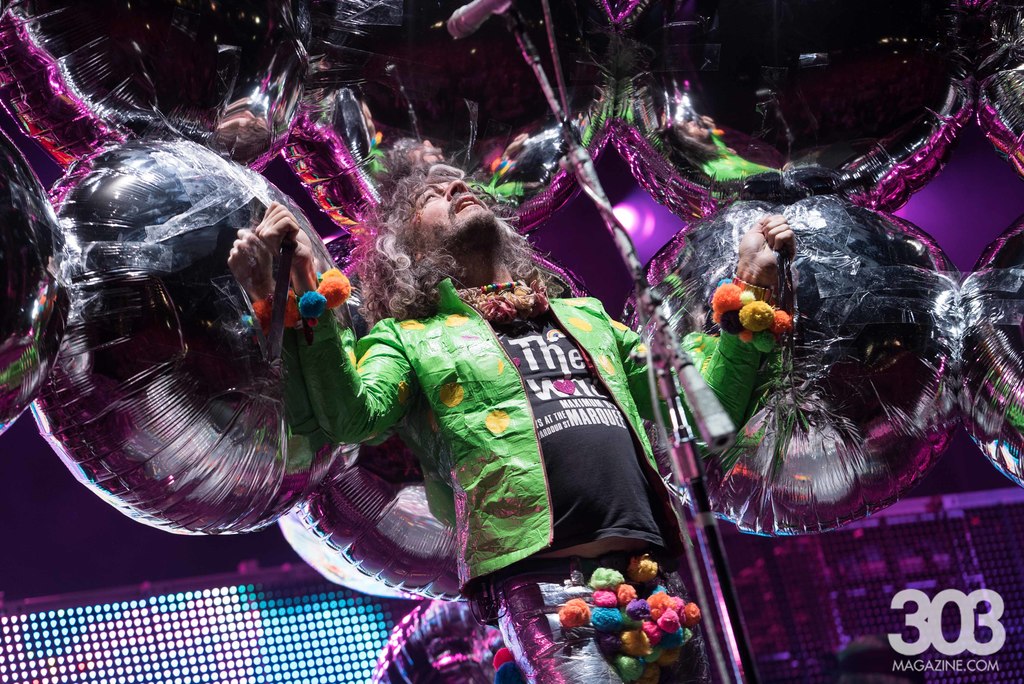 Saturday morning was sleepy as fans recovered from Friday's festivities, though the dry heat forced some from their tents before noon. Families, couples, teenagers, etc. could be seen scurrying into town and exploring all the shops and restaurants nearby, including some daytime music. Saturday at the main stage started off with acts like James Vincent McMorrow, Tune-Yards, the Vaccines and Jenny Lewis. Still, up next was Mumford and Sons, the culmination of a weekend spent trudging through the dust and wind and dancing barefoot under lantern to the sound of the wind.
Marcus Mumford's voice swept through the field and fans roared. Flashes of cameras and cell phones could be seen from every angle—some even looked like they were floating hundreds of feet above, though it was just locals taking photos from their houses on the mountain. The Gentlemen of the Road emblem was emblazoned in lights on the same mountain, an illuminated branding in the darkness.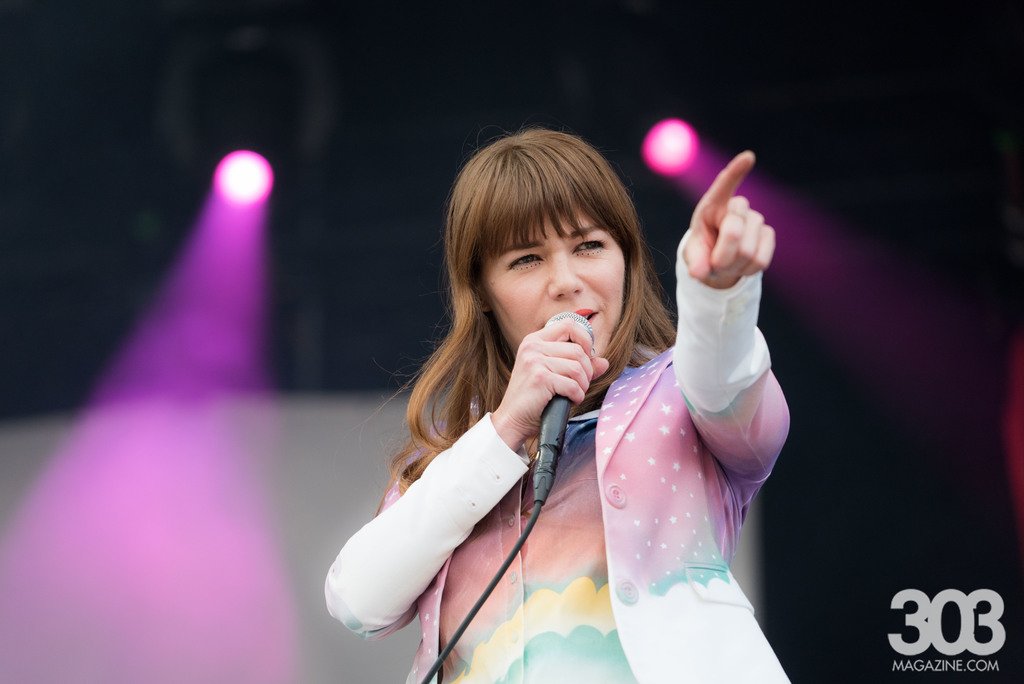 Mumford and Sons was on point. They played all their banjo-laden hits like "Little Lion Man," "I Will Wait," "Awake My Soul" and more. Crowds also welcomed their newer stuff, in which a missing banjo is almost immediately noticeable on their album. While some didn't rank their newest album high on their list of Mumford favorites, the heavier rock songs like "The Wolf" were louder and bigger live, making it seem like two bands playing concurrently.
After a 2+ hour set, fans shuffled about the various tents selling tie-dye dresses and food on sticks and headed back to their tents, shouting audibly about the show over everyone else also shouting audibly. Sadly, one of the most anticipated shows of the summer had come to an end, though the weekend's festivities were still in full swing.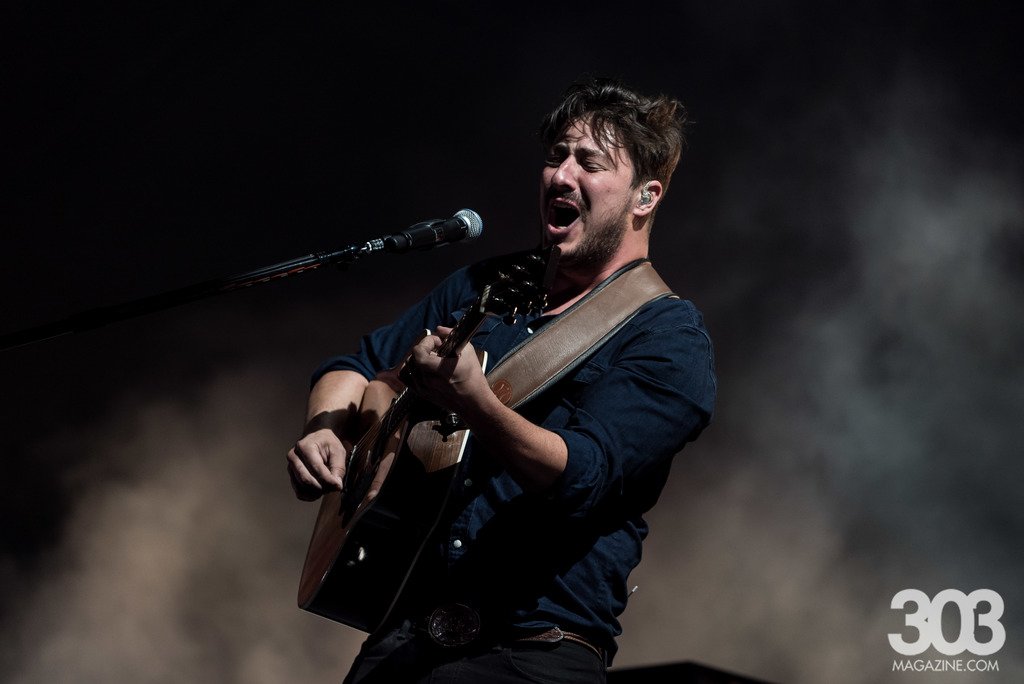 All in all, the weekend was one for the books. People were friendly, logistics were in place and every performer present played like they wanted to be there, not just like they'd booked another show in a tiny town. Mumford had glowing things to say about the weekend also, mentioning that Salida—and more notably, Colorado—is what this festival is all about: bringing good people into a great place for awesome music.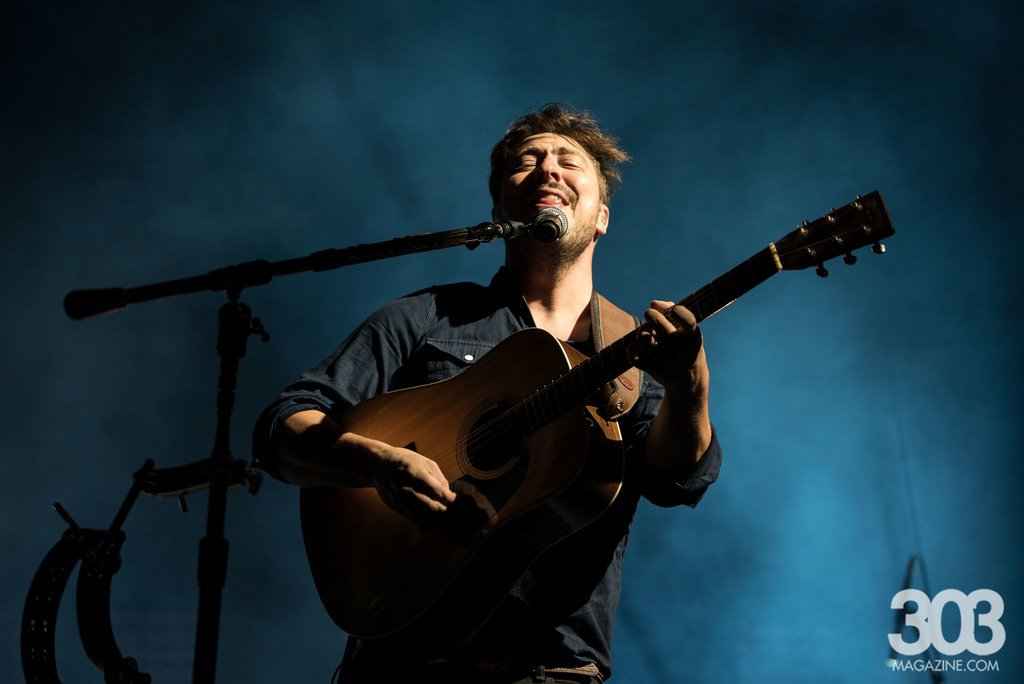 All photos by Kyle Cooper. For more from Gentlemen of the Road Salida Stopover, click here!