We've all been there at least once. Whether it be a friend or family member, the day of matrimony requires a certain amount of preparation – and we're not even talking about the bride. Finding the right dress can be challenging and unless you've already got a few staple dresses in your closet for the occasion, it can be expensive to find one that you feel good in on and off the dance floor.
As an option, you can make your way into department stores in the hopes of finding a good deal but there are plenty of online sites that offer an even larger variety at a cheaper price. Additional perks like free shipping both ways, sales on sale items and customer reviews allow viewers the ease of shopping without the crowds. Their convenience and designer deals can make it easier to find the perfect dress, and we have five of our favorite ones we can't get enough of.
5 Favorite Online Stores for Finding the Perfect Dress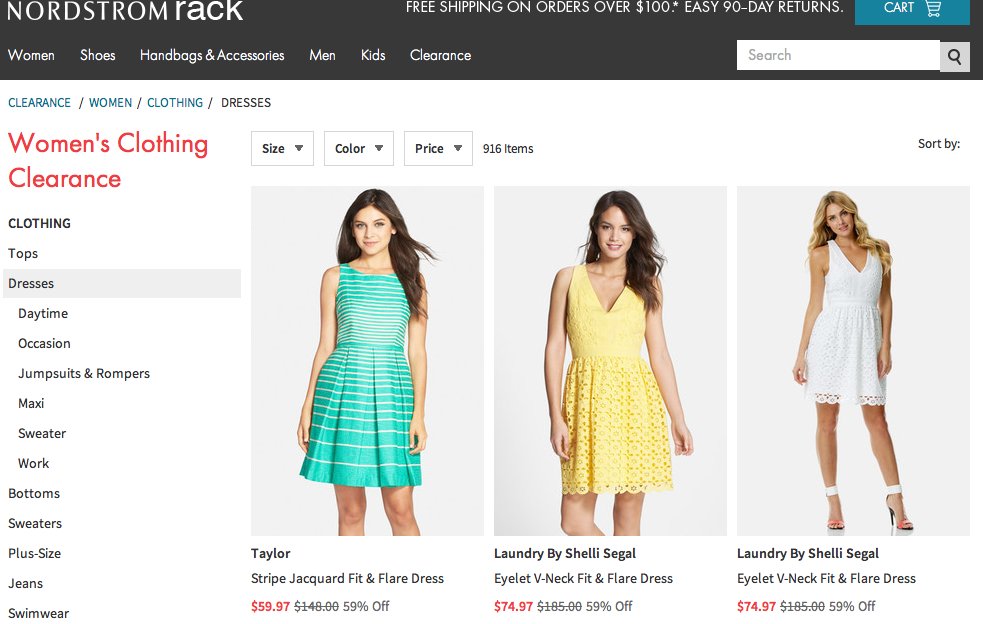 Daughter to our beloved Nordstrom, this site began as in-store only but has now taken its sales to an online database. Designer brands can range from Michael Kors to Rag & Bone, and their dress selection is a whole new game of clearance. The sales are filled with an abundance of maxi, fitted, sparkly, summer and black tie dresses for any and all types of weddings. There's also a few filters on the side to help you narrow down your options.
Tip: Try to go in with an idea of what you're looking for so you spend more time searching the page for pieces you're already interested in.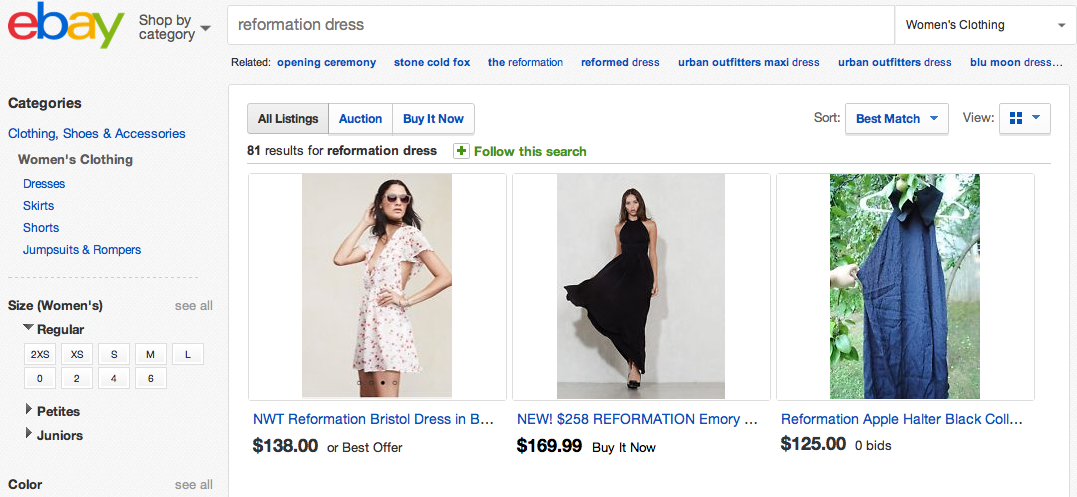 It's not always easy to navigate but once you do, the game of bidding takes on a whole new excitement of online shopping. There are times that you can buy without the hassle of waiting the allotted six days to receive the exciting news, but for those who like a good hunt, eBay is a one stop shop for both vintage and designer pieces. If you prefer to rock dresses that no one else will have, spending the extra time on a unique piece at a lower cost is well worth the additional few weeks until it arrives.
Tip: Research the piece before you buy it, especially your measurements since most of the time it cannot be returned.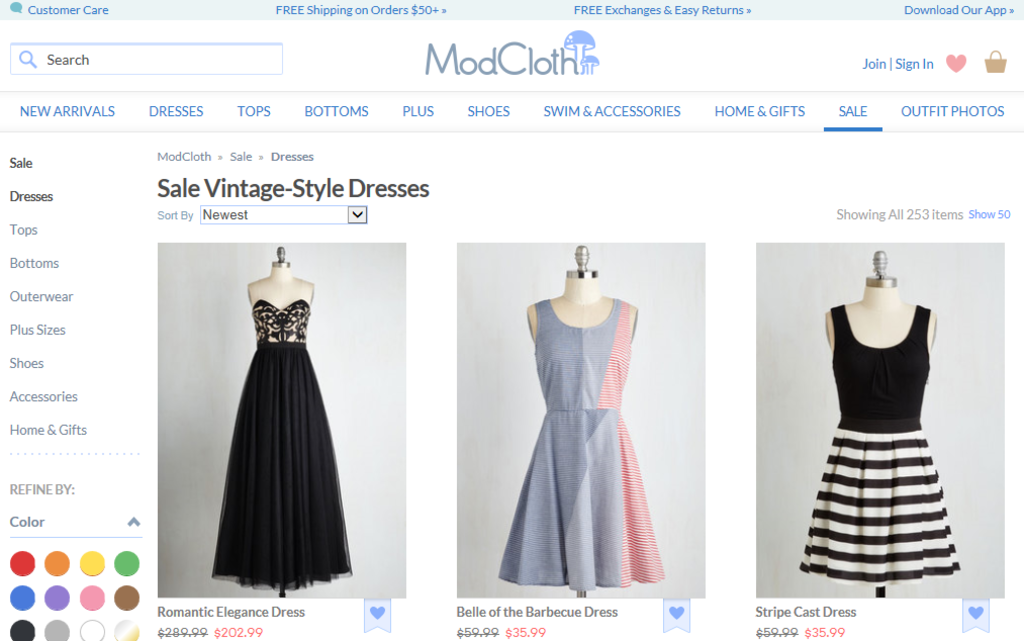 A lot of these dresses are quirky-meets-classy but with a little vintage edge. The price can be high for new items but their sale pieces are just as well-made. Plus, the attention to detail and delicate accessories are feminine without being over the top. Shipping is free over $50 and the customer reviews give a good idea of what to expect from each piece. Another perk? They are always continuously coming out with new dresses so within a few months you can hope to see that dress you've been eyeing at a lower cost.
Tip: Keep an eye out for the sales and new arrivals. They can be a great investment that you will never find anywhere else (plus many dresses under $100).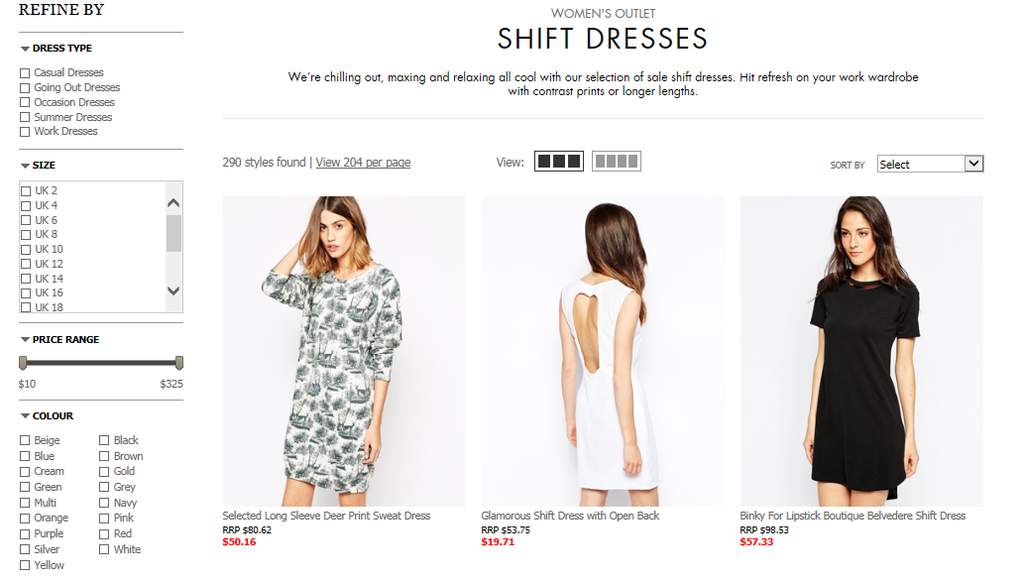 This site has everything you could ever need but their dress options are within hundreds of pages worth of wedding gold at reasonable prices. The sale section is even better as pieces can range anywhere from $10 to $100, depending on your style preference. Sizing can be a little off so making sure you have your measurements is a must. However, free shipping both ways makes changing out sizes or sending back pieces as easy as going to the store.
Tip: Watch the catwalk videos that go along with each piece. It will give you a better idea of the flow and in what areas it might hug.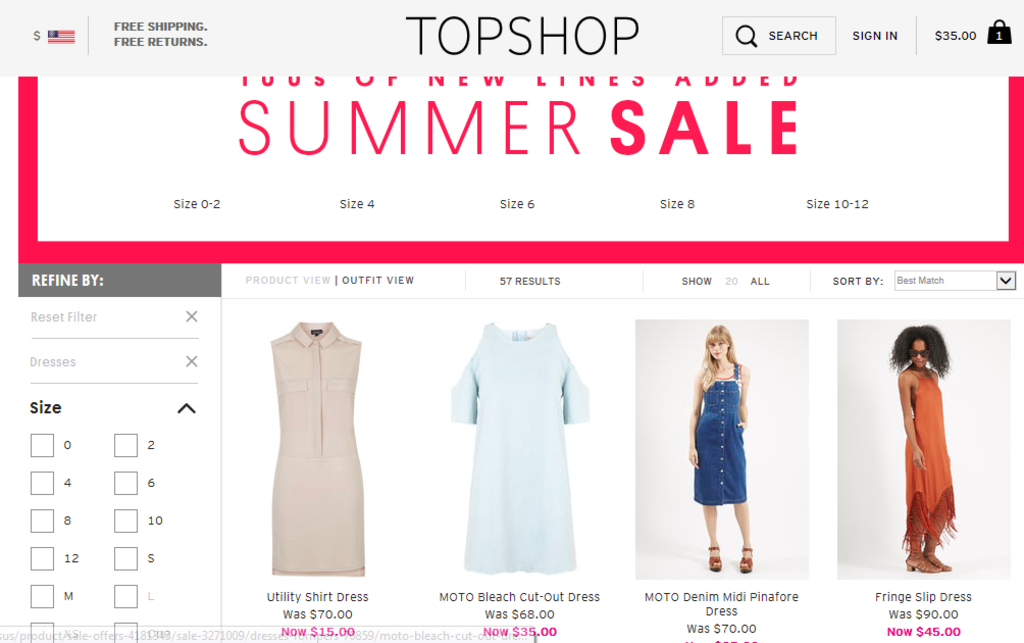 It doesn't typically have as many pieces as the sites above but that doesn't mean they aren't just as good. If you're looking for more classic garments on a budget, the Topshop sale section showcases dresses that are typically half off and offer classic styles with a little twist. Shipping is also free both ways and you don't have to worry about wearing the same dress as another at the reception.
Tip: Look at the sale section first before going to the new arrivals. There might be similar pieces at a more affordable price.
What are your favorite online shops? Or do you prefer to shop your friends closet?
Email us with your ideas at info@dev-303magazine.pantheonsite.io