It's official, summer is here and some of our favorite joints are taking advantage of the warm weather and fresh ingredients. From new cocktails and innovative spirits, to the anticipated return of the Colorado Brewers' Festival, we are excited to kick off a summer to remember. Plus for all the whiskey-loving ladies out there, Whiskey Tango Foxtrot is launching a new series of tastings just for you.
Be There
Colorado Brewers' Festival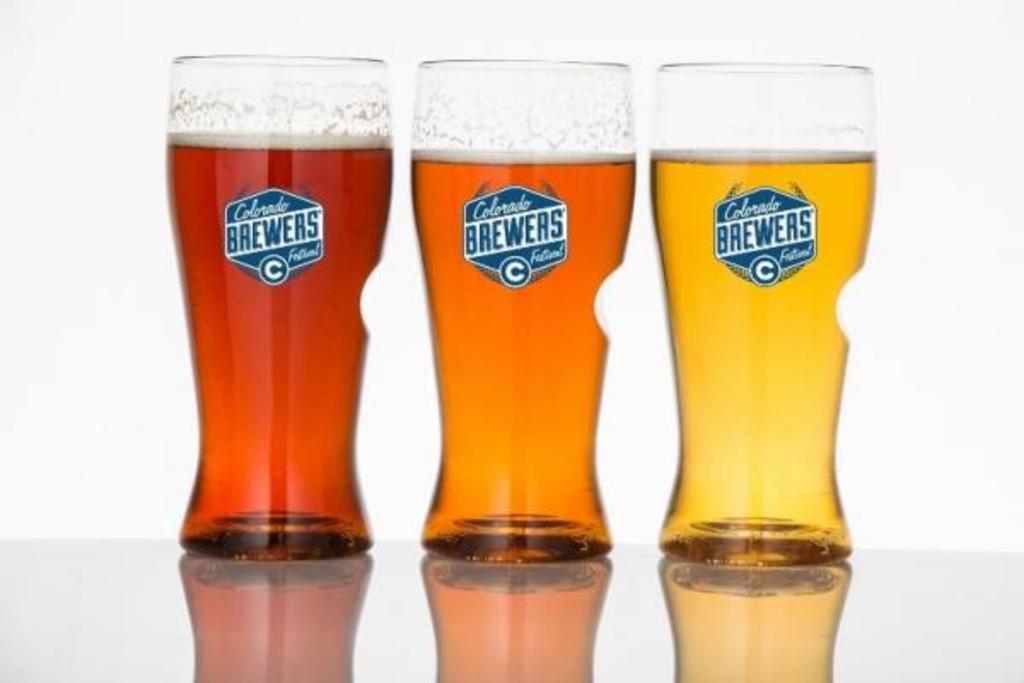 Where: Downtown Fort Collins
When: June 27 – 28, 11 a.m. – 5 p.m. 
Cost: $25 Tasting Package 
Tickets: Buy your package here. 
The Low Down: This iconic event brings together all things Colorado: craft beer, sunshine, live music, and food trucks. Sample over 100 Colorado beers from more than 50 breweries and enjoy everything downtown Fort Collins has to offer at Colorado's largest outdoor beer fest. (Note: If you want to enjoy the atmosphere but don't plan on drinking, no fear because the event is free to get in you just can't drink without the tasting package.)
Flip Flop Ball
Where: Jackson's Rooftop Patio, 1520 20th St., Denver

Neighborhood: Ballpark

When: June 27, 8 p.m. – 2 a.m.

Cost: $39

Tickets: Get your tickets here.
The Low Down: The Flip Flop Ball is back and ready to turn the tables on traditional philanthropy events. Sip on signature cocktails and dance the night away under the Denver skyline for a good cause. The only stipulation? No flip flops, not entry. This year's event will benefit MyLifeLine.org Cancer Foundation, a local organization that empowers cancer patients and caregivers through innovative technology that helps meet the communication, emotional, and practical needs of all people affected by cancer. Learn more about the organization here.
12Degree Brewing Turns Two
Where: 12Degree Brewing, 820 Main St., Louisville 

When: June 27, Noon – Midnight 

The Low Down: Head down to 12Degree Brewing on Saturday and help the team toast to two years of the good stuff. Celebrate with new beer releases and giveaways, and dance the night away with West African band, Paa Kow, when they take the stage at 7:30 p.m.
Bike to Work Day
Double the Juice at Pressed Juice Daily
Where: Pressed Juice Daily | 1111 N. Broadway Ave., Denver & 1219 E. 36th Ave., Denver
Neighborhood: Golden Triangle & RiNo
When: June 24
The Low Down: Rehydrate during your two-wheel commute at Pressed Juice Daily. Both locations will be offering buy one get one deals to anybody who is registered for Bike to Work Day. Register here and learn more about Pressed Juice Daily on their website.
Drink Now

Feisty Spirits Releases New Spring Whiskeys
Where: Feisty Spirits Distillery, 1708 E Lincoln Ave #1, Fort Collins

When: Bottle Sales | Monday – Friday 10 a.m. – 5 p.m. For tasting room hours visit their website.

The Low Down: Whiskey isn't just a winter drink, in fact it can be enjoyed all year (you don't have to tell us twice.) Whether served chilled, mixed with fruit, or added to tea, Feisty Spirits is ready to usher whiskey into the warmer months with the release of three new spring whiskeys. Visit their tasting room to sample the Barrel Aged Blue Corn Whiskey ($24) with its toffee, caramel, and hazelnut aroma, creamy body, and light buttery finish. If you're looking for something new, try the Black Bottle Brewery Sour Bier Schnapps ($43) which is created when beer is distilled with hops, for this batch the Feisty team used Black Bottle Brewing Company's sour peach wheat. And if you're looking for a homestyle whiskey sip the distillery's Wheat Whiskey ($48), a light-bodied spirit with a fruity aroma and a grassy finish. Look for the Blue Corn Whiskey and Wheat Whiskey at various Front Range liquor stores or head to the tasting room for all three. To learn more about Feisty Spirits visit their website.
West End Tavern Launches New Summer Drinks
Where: West End Tavern, 926 Pearl St., Boulder           
The Low Down: Boulder's West End Tavern is mixing up some new ice-cold cocktails to help beat that summer heat. Order up The Spirit Animal, a martini made with Spirit Hound gin, Leopold's blackberry liqueur, St. Germaine, and basil, or sip on the Bush Mule, a spin on a classic mule with Bushmills whiskey, basil, and lemon. And if you're looking for a classic, let the West End's bartenders mix you up the Tavern Mule, a classic Moscow Mule made with Stoli vodka.
Mark Your Calendars
Women & Whiskey Tasting Series
Where: Whiskey Tango Foxtrot, 2907 Huron St., Denver
Neighborhood: Ballpark
When: July 1, July 29 & August 26, 7 p.m.  
Cost: Individual Tasting $25 / Full Series $65
Register: Tickets for  July 1 | July 29 | August 26 or Full Series
The Low Down: Move over fellas, there are new whiskey aficionados in your midst, and Whiskey Tango Foxtrot is taking notice. This summer the whiskey bar is inviting female whiskey drinkers, novices and connoisseurs alike, to experience the craft through a 3-part tasting series. The series will kick off with a Colorado whiskey and fruit pairing on July 1, followed by Kentucky Bourbon and chocolate on July 29, and finished off with Scotch and cheese on August 26. Space is limited, so ladies be sure to reserve your spot and make this summer one to remember.
Rocky Mountain Tea Festival
Where: The Boulder Dushanbe Teahouse, 1770 13th St., Boulder
When: July 25 (10 a.m. – 7 p.m.) | July 26 (9 a.m. – 4 p.m.)
Cost: General Admission is free | Prices vary per workshop
Register: Sign up for specific workshops here.

The Low Down: Join the Dushanbe Teahouse for a weekend centered around the tradition and craft of loose leaf tea. Whether you wander through the tea bazaar filled with teaware and tastings, or take advantage of one of the festival's many workshops, it is bound to be one tasty (and calming) weekend. Learn more about the event here.