What's that we see? Has the sun finally joined us for the summer? Fingers crossed because this week we're celebrating all things Colorado with plans that should keep you busy well into the season. But first, it's all about the meat, or more specifically: charcuterie. Celebrate Charc Week at some of your favorite restaurants before you kick it block-party style with AppleJack, or move those hips for a good cause at Left Hand Brewing's Culture Jam. Plus, be sure to mark your calendars because Denver Flea is returning with a brand new location, and ViewHouse is throwing a weekly girl's night, complete with chick flicks and free drinks. Still hungry? Scroll to the bottom for a first look at Leña's brand new menu.
All About That Meat: Charc Week
When: June 1 – 6
Reservations: Make reservations at participating restaurants here.  
The Low Down: The French art of curing meats is getting the recognition it deserves in the form of a week-long celebration of all things charcuterie. Participating restaurants including Colt & Gray, The Nickel, and the plimoth, will feature house-made charcuterie (be sure to reference Charc Week when you make reservations) with six RiNo-area breweries providing beer pairings for the restaurants. But the carnivorous fun doesn't stop there. Food trucks, including Pile High Burgers and Basic Kneads Pizza, will be serving Charc Week specials at participating breweries throughout the week. Fun Fact: Each of the participating restaurants will use meats and ingredients from local farms and suppliers, and all charcuterie will be made in-house.
An Evening with Jeff Roberts
Where: Hotel Teatro, 1100 14th St.
Neighborhood: Theatre District
When: June 3, 6:30 – 8 p.m.
Cost: $39
Tickets: Buy yours here.
The Lowdown: Hotel Teatro and The Nickel are kicking off Charc Week in style with a 3-course meat and cheese menu hosted by artisan cheese expert, Jeff Roberts. As the the author of "Salted and Cured" and Co-Founder of the Vermont Institute for Artisan Cheese, Roberts will lend his expertise on fermented foods over a perfectly paired menu from Executive Chef Chris Thompson of The Nickel, complete with beer pairings from River North Brewery.
Charc Bites: Charc Week Denver Tasting Party
Where: TAXI, 3457 Ringsby Ct., Denver (4th Floor of Drive 2 building)
Neighborhood: RiNo
When: June 4, 7-10 p.m.
Cost: $45 (VIP $65)
Register: Buy tickets here. 
The Low Down: Head down to RiNo for Charc Week's signature tasting event where the participating restaurants and breweries will come together for an evening of delectable bites and divine pairings. A portion of proceeds will benefit Slow Food USA's Slow Meat Campaign, a movement that promotes sustainable meat.
Party it Up
Applejack BrewDown

Where: Applejack Wine & Spirits, 3320 Youngfield St., Wheat Ridge
When: June 6, 1 – 6 p.m.
Cost: $30 
Tickets: Buy tickets here. 
The Low Down: Join Denver Active 20-30 Foundation, Imbibe, and Applejack Wine & Spirits, for a good old-fashioned block party complete with lawn games, music, sun, and of course some Denver brews. With 30 local breweries in attendance, unlimited tastings, and a $10 gift card from Applejack, we can't think of a better way to enjoy Colorado's finest for a good cause. Proceeds from the event will benefit Denver Active 20-30 Foundation's mission to raise money for Denver's disadvantaged children. To learn more about the foundation, head on over to their website.
Culture Jam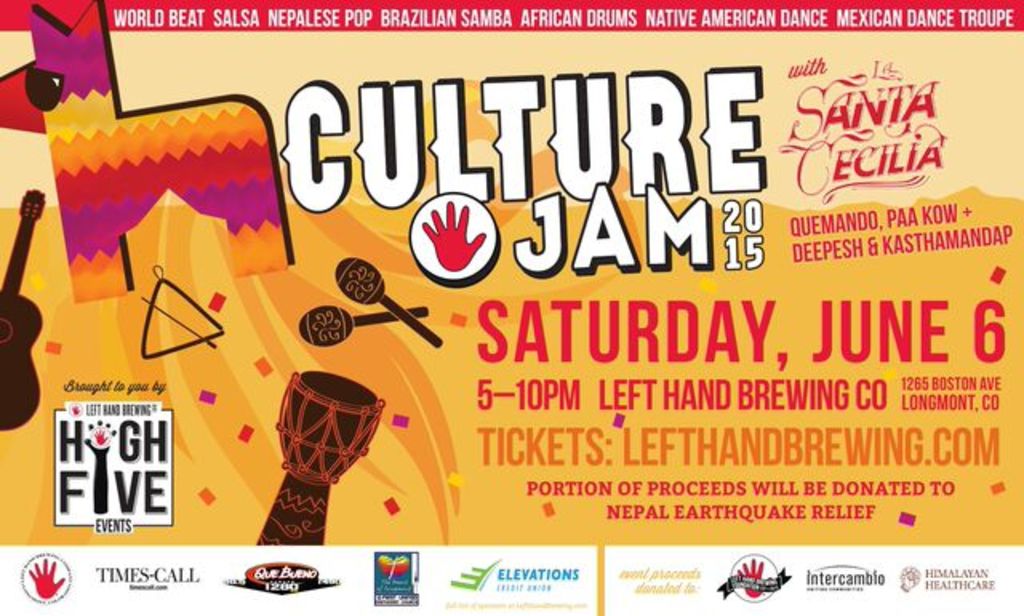 Where: Left Hand Brewing Co, 1265 Boston Ave., Longmont
When: June 6, 5-10 p.m. 
Cost: $12
Tickets: Buy tickets here. 
The Low Down: Join Left Hand Brewing Co. as they celebrate the rich cultural diversity of their local community with live music, global fare, and craft brews. Dance the night away with the Grammy award-winning Latin rock band, La Cecilia, a little Afro-Fusion from Paa Kow, hip-shaking salsa from Quemando, and more. Proceeds from the event will benefit Left Hand Brewing Foundation, Intercambio, and Himalayan Health Care.
Crawfish Boil
Where: Blackbird Public House, 305 S Downing St., Denver 
Neighborhood: Wash Park West
When: June 6, 5 – 8 p.m.
Cost: $35
Register: Reserve your spot here.
The Low Down: Head on down to Blackbird Public House for their inaugural crawfish boil, and get ready to get messy as you crack into some authentic southern fare. Each ticket includes your choice of two drinks (beer, wine or a specialty cocktail), perfect for washing down those savory crustaceans.
Wings & Whiskey
Where: Ace Eat Serve, 501 E 17th Ave., Denver
Neighborhood: Uptown
When: June 7, General Admission 4 p.m.
Cost: $45 (GA)
Tickets: Buy tickets here.
The Low Down: Join Ace Eat Serve at the second annual Wings & Whiskey event where Denver's top chefs will compete for the coveted title of Wing King. With unlimited tastings, three whiskey drinks of your choice, free-flowing Great Divide beer, and a charity wing-eating contest (winner gets a new cruiser bike courtesy of Evergreen Bicycle Outfitters), this is an event you don't want to miss. And if the idea of Denver's culinary experts vying for your approval isn't reason enough to bring you Uptown, the entire party will benefit The Denver Housing Authority's Youth Culinary Academy. For more information about this year's event head on over to their website.
Summer Staples
Flicks for Chicks at ViewHouse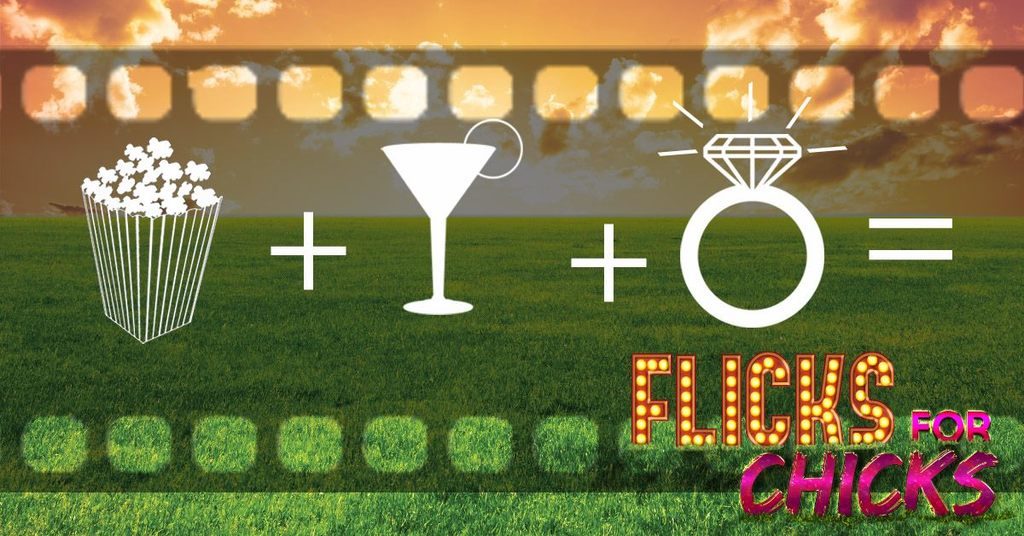 Where: ViewHouse, 2015 Market St., Denver
Neighborhood: LoDo
When: Every Thursday night through July 16
The Low Down: Grab your ladies for a quintessential girl's night atop the ViewHouse, complete with free popcorn, free drinks (9 – 12 p.m.,) and your favorite chick flicks. This week, Carrie Bradshaw's coveted closet will come to life on the 147-inch LED TV with a screening of "Sex in the City." Head on over to the ViewHouse Facebook page for the full lineup.
Cure Organic Farm Pop Up
Where: The Source, 3350 Brighton Blvd., Denver
Neighborhood: RiNo
When: Every Saturday 11 a.m. – 2 p.m.
The Low Down: Head on down to The Source every Saturday during the summer season to pick up fresh produce from Cure Organic Farm at their pop-up market. Cure Organic farm is a commercial family farm growing 100 different varieties of organic vegetables, herbs, and flowers. Learn more about the farm on their website.
Mark Your Calendars
Denver Flea Returns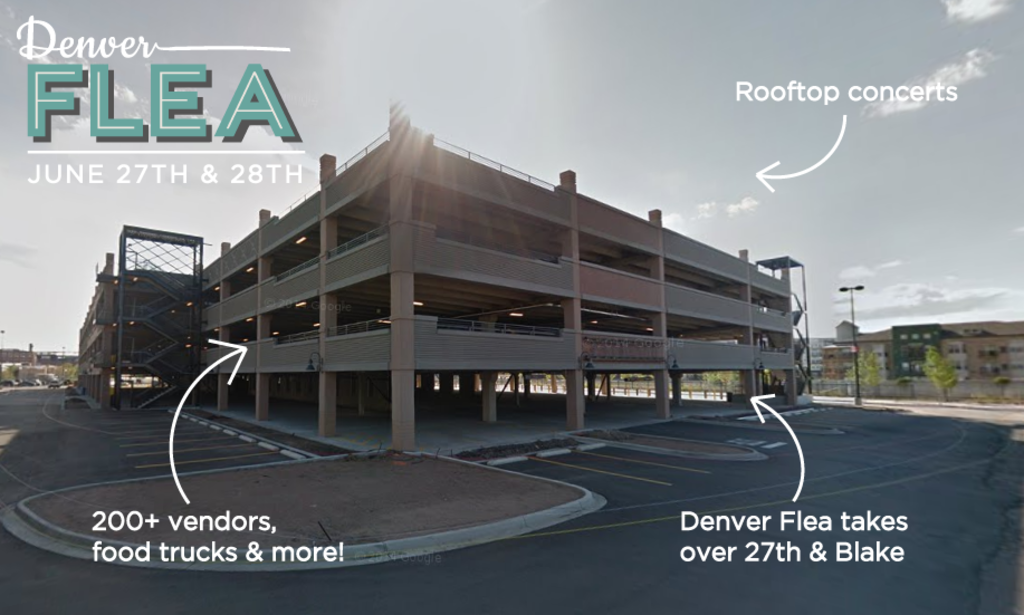 Where: 27th St. & Blake St. 
Neighborhood: RiNo
When: June 27 & 28
Cost: Free
Register: RSVP for your free New Belgium beer
The Low Down: Denver Flea is returning for a special summer edition, this time you'll find 200+ vendors, food trucks, and more in the open-air parking garage at 27th St. and Blake St. Based off of past flea success, we are sure the weekend will be one to remember with live music and lawn games on the roof, and the second tapping of "Fleak Out!," a special Flea beer brewed with New Belgium Brewing. As always, be sure to RSVP in advance for a free New Belgium brew and your chance to win a New Belgium cruiser. And if you want to get to know the vendors before this month's event, check out the latest Behind the Brand series.
Eat Now
Leña Debuts New Menu
Words by Brittany Werges
Where: 24 Broadway St, Denver
Neighborhood: SoBo
The Low Down:  Get hungry because starting today (June 2), Leña Denver will debut 10 new menu items for the summer season. Offerings include a range of inventive Latin inspired dishes such as a grilled octopus served with corn salsa, fried plantain chips and a puree of sweet corn; a clam ceviche made with heirloom tomatoes, jalapeño and heirloom tomato water; tomato and watermelon gazpacho, and a deconstructed traditional Mexican sope in the form of a pork belly and grilled pineapple dish.