This Thursday, kick your weekend off right at Thursday Night Live at The Riviera with musical guest The Kirby Velarde Band. Gear up for summer with warm vibes, cool music and stiff drinks. Kirby Velarde has always loved music, but didn't get his start until his mid-thirties and now he's tearing up the Denver scene with his unique brand of blues and rock. Don't miss the sweet guitar sounds of Kirby Velarde and his band–get your tickets today!
303 Magazine: How did you get started in music?
Kirby Velarde: I got my start watching my parents play growing up as a kid, I loved the drums and guitar, so I took it from there.
When did you realize that playing music for a living could become a reality?
After my first gig at 14 years of age, but I chose to actually do it in my mid 30's when my kids were grown.
Tell us about your musical style.
I grew up playing rock and blues, then later in life started listening to jazz and Gospel. So I've learned all styles well enough to take any pick up gigs.
Who are some of your musical heroes?
Stevie Ray Vaughn, Eric Johnson, Joe Bonamassa, Greg Howe to name a few.
Do you have a favorite venue to play in the Denver area?
Soild Dove, only because I haven't played Red Rocks yet, haha!
The sun is finally shining! Are you excited to finally be able to play outdoors?
Yes, I love playing outdoors!
Tell us about your summer plans.
Well I plan on doing some touring over seas, playing some jazz festivals up at the resorts, We're in the process of recording our 2nd CD…busy summer!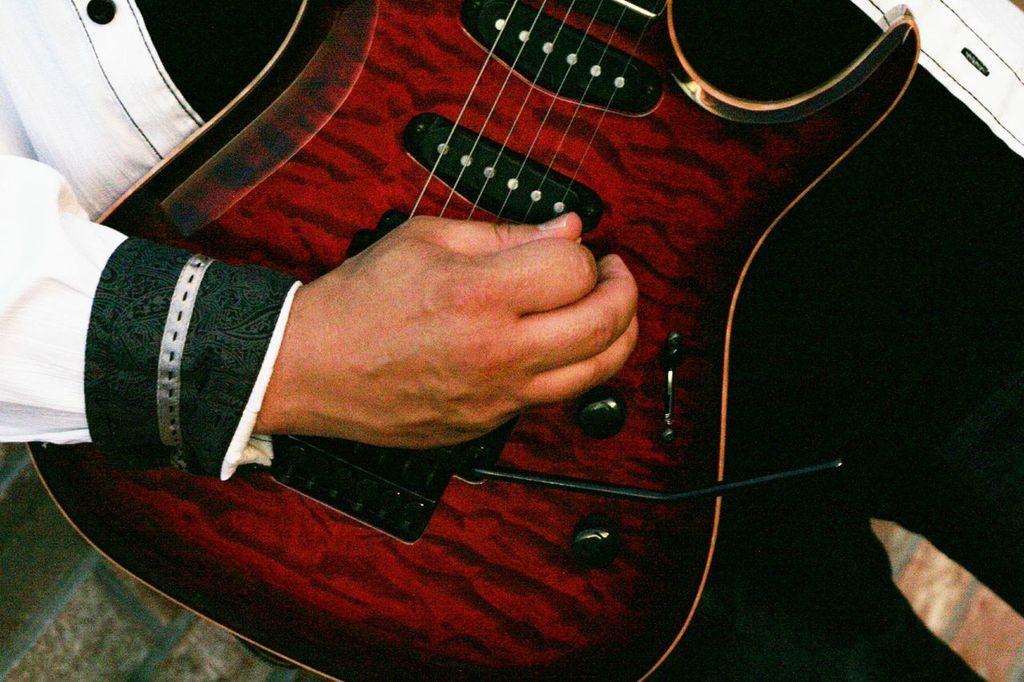 Do you have any new music projects in the works?
Yeah definitely! I'm working on 3 new projects this summer including my own CD!
Awesome!What is the last thing that goes through your head as your enter the stage?
Just let loose and have fun.
That's good advice. What can audiences expect from your live show at the Riviera this Thursday?
They can expect to hear some of the finest Blues and rock Colorado has to offer. I will also have our latest CD available for purchase. It's $10 and called Full Moon.
Don't miss The Kirby Velarde Band this Thursday at The Riviera at The Breakers!
*All photos courtesy of Kirby Velarde