The awesomeness of summer metal festivals continues this week with some truly stellar bands coming through Denver. Doom greats Ufomammut, who hail from Italy and rarely tour, will be stopping by the Hi-Dive, and metal legends Sepultura will be celebrating their 30th year anniversary with us. As if that weren't enough, black metalers Agolloch will also be playing here this week. So come out and check out some of these awesome events – you won't be sorry you did!

Ufomammut @ Hi-Dive –

Wednesday, June 10
Italian psychedelic doom metallers Ufomammut are making an extremely rare appearance at the Hi-Dive
this Wednesday
as part of their first ever U.S. tour. That's right, their show
this Wednesday
marks the first time that this legendary doom trio has been in Colorado, ever. They're touring in support of their fantastic new album
Ectate
, which is sure to stand as one of the best albums of the year. Joining them will be tour mates Usnea as well as support from In the Company of Serpents and Aseethe, who are making a stop as part of a brief midwest stint. Do not miss this show.
Who: Ufomammut, Usnea, In the Company of Serpents, Aseethe
Doors: 8:30 PM

Cost: $12 in advance, $15 the day of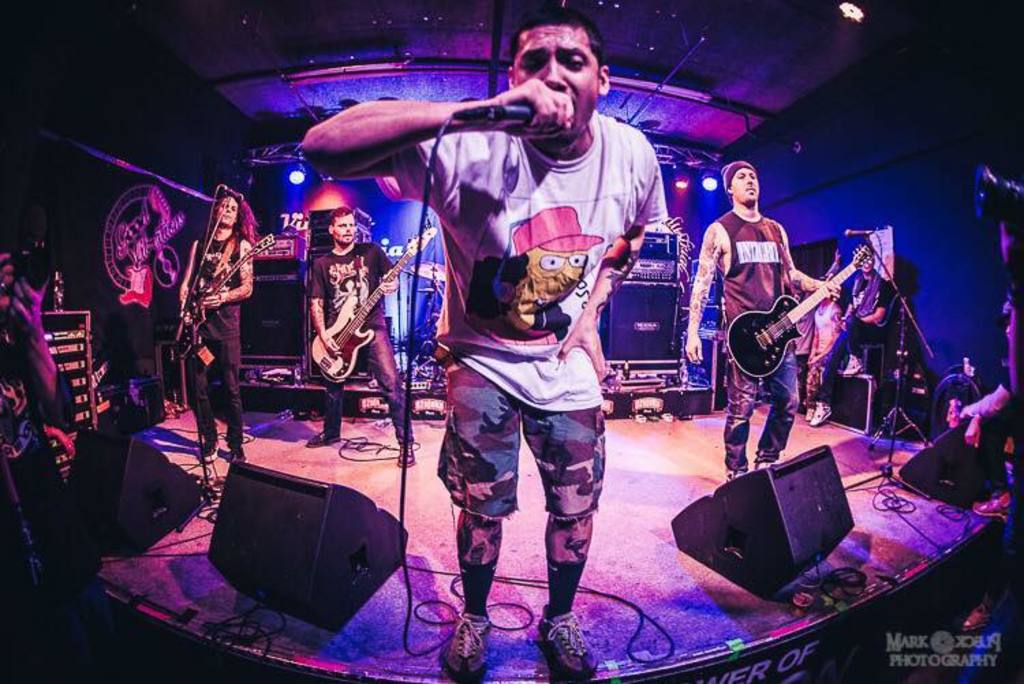 Cruel Hand @ The Moon Room – Wednesday, June 10
Portland Maine's thrash/hardcore band Cruel Hand are coming to town this Wednesday, and bringing the crushing assault of their sound to Colorado. Cruel Hand have been touring and making records for five years now, and are still showing no sign of slowing down. With them will be Denver locals Civilized, Culture Shock, and Bastards.
Who: Cruel Hand, Civilized, Culture Shock, Bastards
Doors: 7 PM
Cost: $10 in advance, $12 the day of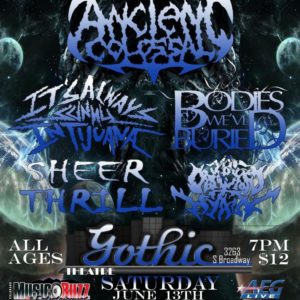 Ancient Colossal @ The Gothic – Saturday, June 13
Denver-based melodic death metal band Ancient Colossal, formerly known as Harvest of Decay, will be headlining a show at The Gothic this weekend, along with local openers It's Always Sunny In Tijuana, Sheer Thrill and Bodies We've Buried. This will be a great show to catch if you're looking for something affordable, and you want to become familiar with local Denver death metal in a short amount of time. Don't miss this one if you have some spare time and an extra ten bucks on Saturday.
Who: Ancient Colossal, It's Always Sunny in Tijuana, Sheer Thrill, Bodies We've Buried
Doors: 7PM/show at 8PM
Cost: $10 in advance, $13 the day of

Sepultura @ Summit Music Hall –

Saturday, June 13
It almost doesn't seem right for Sepultura to still be going on without Max Cavalera, but regardless of how you feel about it, Andreas Kisser has been doing a heck of a job of carrying on their legacy. They've been celebrating their 30 year anniversary as a band with a full U.S. tour, and they're making a stop
this Saturday
at Summit Music Hall that's sure to be a good time for old and new fans alike. You can bet they'll be playing a set that spans their entire, storied discography, and the inclusion of German thrashers Destruction, melodic death metal shredders Arsis and epic folk metal upstarts Starkill on the bill makes this a show metalheads won't want to miss.
Who: Sepultura, Destruction, Arsis, Starkill
Doors: 6 PM

Cost: $22 in advance/ $25 the day of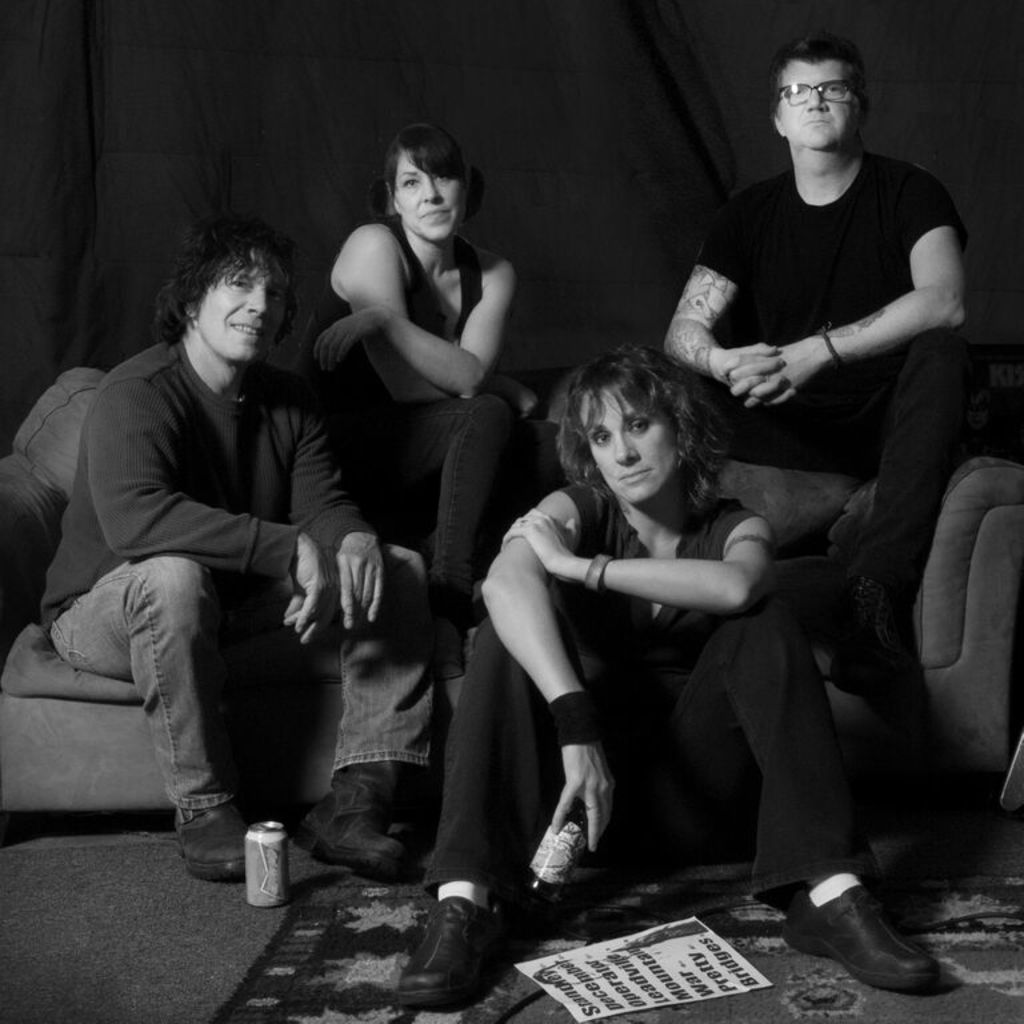 Luna Sol @ The Marquis – Saturday, June 13
For those looking to save a few bucks and keep it local, but still enjoy a good show, local stoner rock group Luna Sol are headlinging a special show at The Marquis this Saturday. The group is really making some major waves in the stoner rock scene at large, and have been getting reviewed in popular venues like Metal Sucks recently. Opening the show will be local bands Horse and Chingaso. This show is only ten bucks at the door, so you have no excuse not to go for a cheap but worth it night on the town.
Who: Luna Sol, Horse, Chingaso
Doors: 7 PM
Cost: $8 in advance, $10 the day of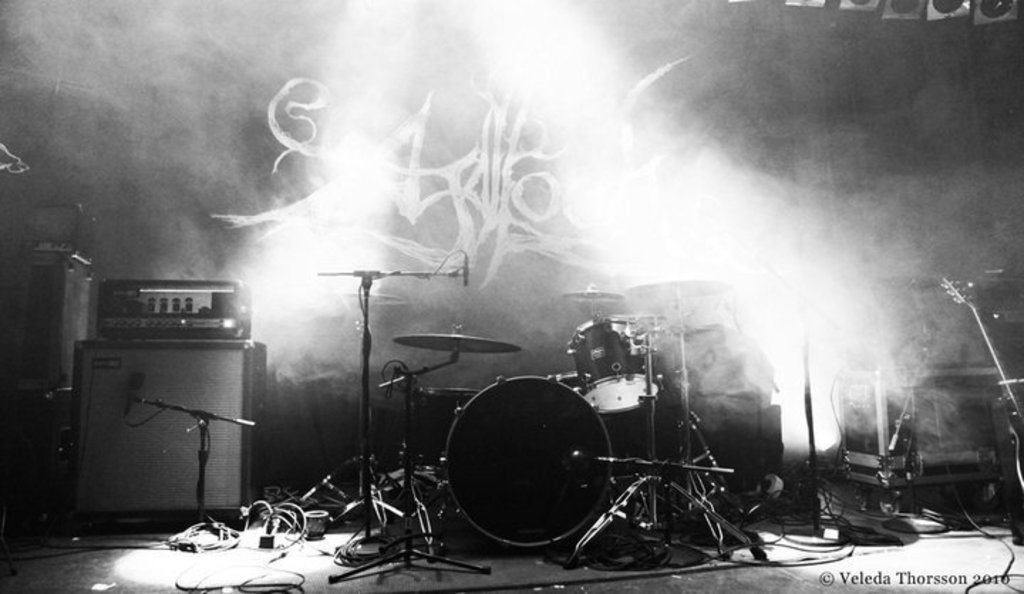 Agalloch @ The Bluebird –

Sunday, June 14
Denver is being spoiled this week with appearances from bands who don't perform live much, because in addition to Ufomammut, legendary atmospheric folk metal quartet Agalloch will be gracing the Bluebird with their bleak presence
this Sunday
. Agalloch is universally praised in underground metal circles, and for good reason — they are a unique entity in an increasingly bland metal scene, and their experimentation and exploration of dark sonic ambiences seemingly knows no bounds. Each of their albums is brilliant in their own right, and hopefully they'll be playing hymns both new and old for their devoted fans
this Sunday
night. It would behoove both metalheads and fans of different, atmospheric and intelligent music to catch this show.
Who: Agalloch, Helen Money
Doors: 7 PM

Cost: $13.75 in advance/ $16 the day of