A visit to your hair salon should feel like a makeover, a therapy session and a hangout with your best friend all in one – and you should always leave looking and feeling like a million bucks. Life is far, far too short for shoddy hair workmanship or a cold-shouldered stylist. So if you can't honestly say that you love the atmosphere of your current salon, the cut and colors you're receiving and the two-hour long conversations you're having with your stylist, let me point you in the direction of a salon that is three-for-three in those regards.
Post Hair Company is a family-run business that has been around for years, relying mainly on word-of-mouth to bring its customers in, and incredible service to keep those customers coming in. The salon itself is as impressive and fashionable as the styles created inside. I sat down with Ali Post to learn more about Post Hair Company, and why you should book your next appointment here.
What's your mission at Post Hair Company?
Our main focus is to take care of the customer, putting the customer first. My parents-in-law own it, and for my mother-in-law, it came out of her love for doing what she wants to do and doing it for herself.
What motivated you to get involved with Post Hair Company?
My husband took over five years ago, and I got involved four years ago. It's a family business that's been successful for thirty years, and I'd like to see it be successful for another thirty. We really want to help the family out for all they've done.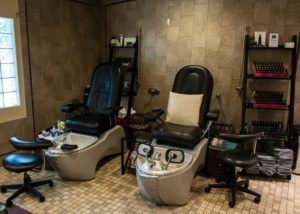 How do you prepare your staff to for "above and beyond" quality work?
We're partnered with L'Oreal, so we use all of their color and retail products, and because of this relationship with them we get education. Educators work with us three to five times a year. This partnership is vital because the industry is ever-changing. We can send people to classes through L'Oreal as a work bonus. The girls in the salon also educate each other. It's a revolving door of getting new talent to shadow what we already have in the salon.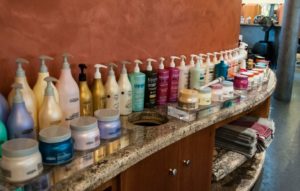 What kind of atmosphere do you seek to create in your salon?
The biggest thing is that the clients feel comfortable. We want it to feel like a second home. We don't want them to be afraid to ask for what they want. We really try to make them a priority. Salons become like therapy, so it's important that they're not intimidating.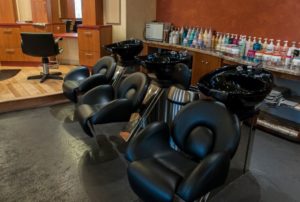 Where do you see your company in five years?
I'd like to see it grow – we have the room. It's important to find great stylists who do great work. Career stylists instead of hobby stylists. But I don't want to be so big that quality suffers. That's why we want people who can grow with us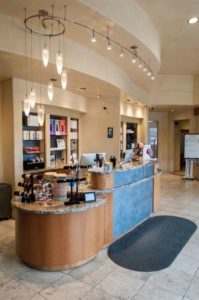 What hairstyle do you think every woman should try at least once?
Going short, really short like a pixie cut, and doing something totally out of your comfort zone is the best trend to try.
If you're not convinced yet, the salon also offers full spa services – everything from your basic mani/pedi to eyelash extensions. The lobby alone is worth a visit, stocked full with professional hair care products, trendy jewelry and even scented candles. Go ahead, break up with your old salon, Post Hair Company is definitely an upgrade.