It looks like another snow storm and cold front are heading our way this week, but that doesn't mean we have to stay indoors! There are a ton of awesome activities on the horizon, and warm, sunny days coming back this weekend. Get out there Denver, and experience the mile high springtime with this awesome assortment of events!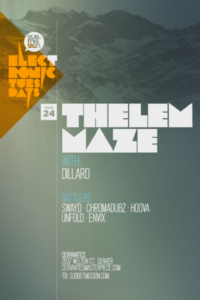 Electronic Tuesdays Featuring Thelem @ Cervante's Other Side – Tuesday, March 24th
This Tuesday, Sub.mission's Electronic Tuesdays brings you none other than the amazing producer Thelem, and the other massive act headlining this bill, Maze. Dillard is billed as the opening act, and the battling DJs of the night will be Swayd, Chromadubz, Hoova, Unfold, and Envix. Ticket price for males is $5 before 9 and, $10 between 9 and 10, and $12 after 10. Women get in free before 9, and then pay the same price as men for the rest of the night. This is not one to miss if you want a night of heavy rhythms and loud sounds.

Orgy @ The Marquis – Wednesday, March 25th
If you are a goth rock fan, then you won't want to miss Orgy playing live at the Marquis this Wednesday, in all their glory. For those who aren't familiar, the group got their start in the 90s, and are still going strong today with their special blend of industrial and rock. Joining them on the bill will be 9Electric, Death Valley High, and Dr. Death + Mr. Vile. The show starts at 7, and the cost is $14 in advance, $16 at the door.
Beat Connection and ELEL @ Lost Lake, Wednesday, March 25th
Pop act Beat Connection will head to Lost Lake this Wednesday, to bring their upbeat style of tropical electronic beats behind melodious vocals. Accompanying the boys of Beat Connection is ELEL, an awesome indie-pop 8-piece out of Nashville. Their debut album will be out early next year, so look for that. This show is sure to have you dancing and grooving all night, so give your soul a treat and head on over to Lost Lake tonight. But first, check out this awesome live performance by Beat Connection. I mean, come on!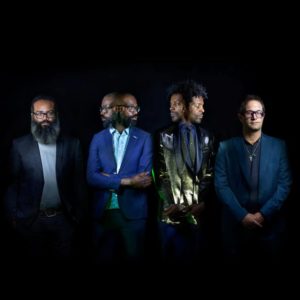 TV On The Radio @ Ogden Theatre – Thursday, March 26th
Indie-rock/electronic act TV On the Radio has been around for over a decade, making infectious songs with resonating vocals and poignant, quirky lyrics. The band, known for their inexplicable hiatuses, is back with a new album and a stop in the Mile High. Gonna be a lot of "Happy Idiots" at this show!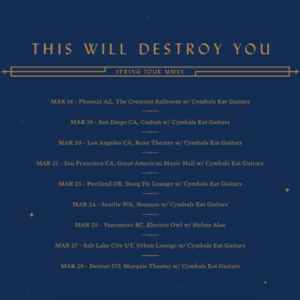 This Will Destroy You @ The Marquis – Saturday, March 28th
For those who haven't yet heard this band, the name is not a brag. The awesome live sound of this band will literally destroy you. It's not metal, but it's heavy, heavy psych that will make you want to dance and headbang at the same time. They are also an all-instrumental band, and extremely talented. And Denver is very lucky to be having them play live here, this Saturday! They will be joined by Cymbals Eat Guitars, who seem like they will bring forth a similar sonic experience. The show starts at 8, and costs $12 in advance, $15 at the door.
By Addison Herron-Wheeler and Alex Faubel
All photos courtesy of band Facebook pages or event pages