The Western fashion market is extremely Eurocentric, so we often miss great looks coming from other places. Tokyo, a major fashion market, just finished up its Fall/Winter 2016 shows. Just like we saw in New York City, these designers are not afraid to push the envelope.
Looks ranged from classic to colorful, and even avant garde. Over at Facetasm we saw fresh looks that worked with blockey silhouettes and splashes of color. While over at Adeam the collection was presented with little-to-no-color and tight, form-fitting garments. While these new designers showed us contemporary looks, designer Sina Suien kept it old school with traditional Japanese styles and embroidery.
Japan fashion week was full of styles we need to shop now. So widen your global lens and learn more about these 5 Japanese fashion designers.
FASHION RECAP: Tokyo Fashion Week Top 5 Shows
1.  FACETASM
A brand born and true to Tokyo, Facetasm was founded in 2007 by designer Hiromichi Ochiai. He attended the Bunka Fashion College and graduated in 1999. Between the years of graduation and Facetasm, Ochiai worked around the fashion world in a variety of ways. However, he was most known for his work with Guildwork, a textile company that catered to the likes of COMME des GARCONS and Zucca. Facetasm's F/W 2016 collection featured strong bold looks with blockey silhouettes. Ochiai showed off his textile skills though patterned knits and multiple textures. The collection had a tomboy influence, leaning on the side of an avant garde look. The men's pieces worked well with the women's wear line showing similar styles and colors. Ochiai did, however, throw in some flirty pleated skirts that helped add some femininity to the women's wear line.
2. Yuma Koshino
This F/W 2016 collection aired on the side of wild, with some refining looks involved. There was a contrast between the wild and the tame in Yuma Koshino's most recent collection. The color pallet consisted of mostly cools, with splashes of reds and pinks to liven up the garments. There was a freeing look to most of the garments.
Silk seemed to be the fabric of choice, which added more juxtaposition with some heavy knits we saw in the middle of the show. The overall feel of the collection was very true to Yuma Koshino's aesthetic. Koshino attended Bunka Fashion College and went on to work in Paris. She worked at the atelier of Kenzo Takada, one of the world's best designers. After jumping around the fashion world she launched her first collection in 1998, but did not establish her own brand until 2005.
3. ADEAM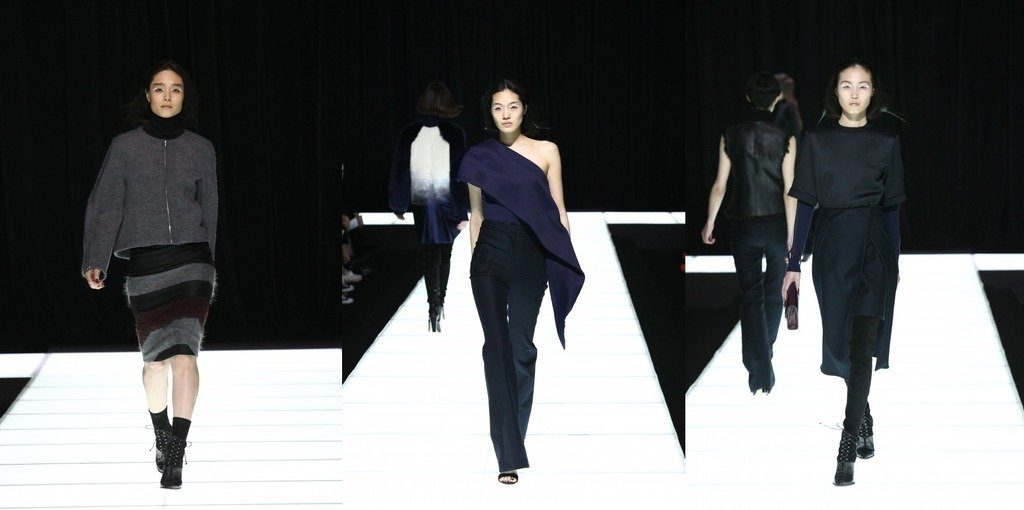 Adeam comes from another native Japanese designer, Hanako Maeda, with roots in America. Born in Tokyo, Maeda was relocated to New York at the young age of five. Growing up with an American lifestyle gave Maeda a take on two worlds. She attended Columbia University in the City of New York, and studied Anthropology and Art History. In 2011, she launched her own label, ADEAM. Her first collection was small, with 15 pieces, but caught the eye of the Japanese fashion scene. The ADEAM brand focuses on wearability, which is exactly what we saw in her most recent show. Full of blacks and grays, the collection focused on classic looks with a twist. A traditional pencil skit became asymmetrical and was styled over pants. Bomber jackets were worn over mid length dresses and over-sized NYC style jackets had elegant elements such as fur trim.
4. Sina Suien
Sina Suien is a relatively new designer to the Tokyo scene and has still yet not established an independent label. She was born in Nara Prefecture in Japan in 1986 and graduated in with a BFA which kick-started her career in 2009.
Her career is based heavily on traditional embroidery and technique. This was evident in her Fall/Winter 2016 collection, which featured more traditional Eastern looks and styles. Models walked the runway barefoot. Some were dressed in kimono style garments complete with multiple layers while others had on crop tops and silk pants. While the collection was small, it featured multiple colors and showcased craftsmanship. We can't wait to see Sina Suien's next collection.
5. Keita Maruyama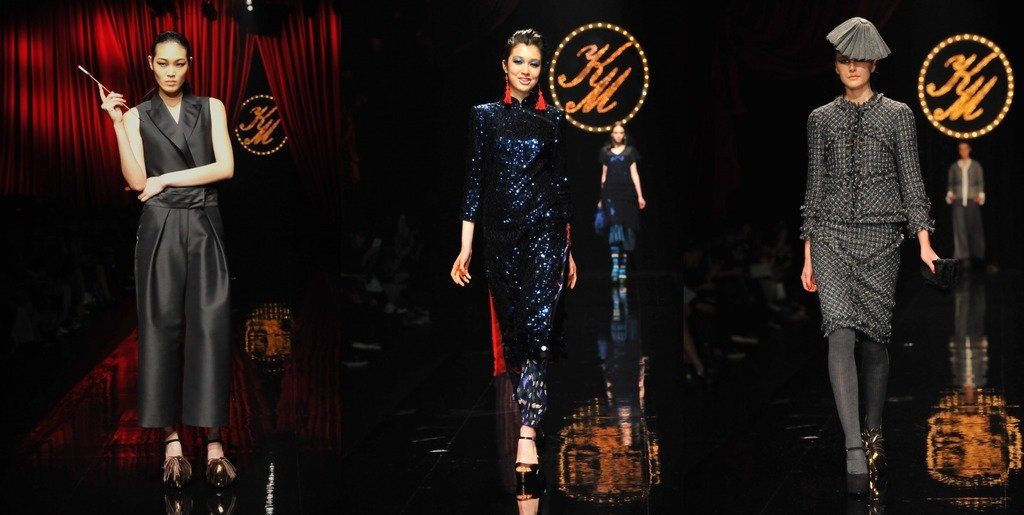 One of Tokyo's better known designers, Keita Maruyama, has made quite a name for himself. Like most of Japan's designers. Maruyama attended the Bunka Fashion College and got a degree in Fashion Apparel Design in 1987. He started as a costume designer, designing for musicians and actors around Japan. He then established his own house in 1994 with rave reviews.
Maruyama won the Mainichi Fashion Grand Prix New Face Award and Shiseido Sponsorship Award in 1996. He then went on to win the FEC Designer Award in 1998. His most recent collection was chic-on-chic. Japanese influences were quite evident in the silhouettes and cuts while a Parisian feel was thrown into the mix through lush furs. Hats gave a 1960's feel while the colors bounced around the spectrum. There's no doubt that Maruyama is one of Japan's more experienced designers. His looks were complete from head-to-toe with theatrics we rarely see in a show.