All of the opportunities and experiences leading up to ["The Taste"], there was always something missing. I thought this is something that could change my life and I'm going to take it. – Gabe Kennedy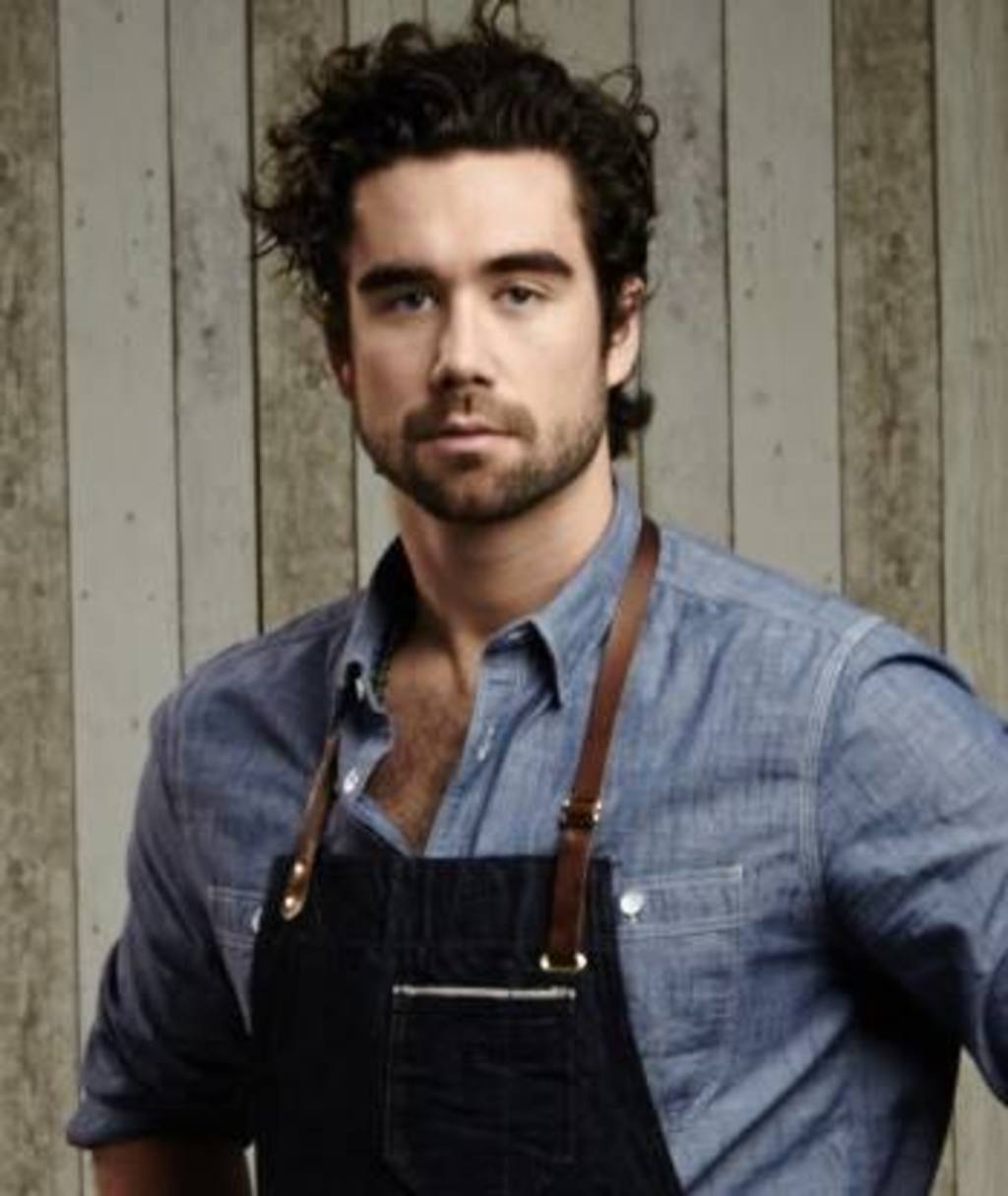 Growing up in Boulder, Gabe Kennedy always had an appreciation for food and natural ingredients. He took a catering class at Boulder High School, started working in a local restaurant at just 14, and went off to graduate first of his class at The Culinary Institute of America in New York.
After coming home from an "expedition" to Romania and Istanbul, Kennedy received a call from a casting agent. He was referred by a friend to audition for ABC's "The Taste" – and he landed that audition.
•••
Moments before it was announced last night that Gabe Kennedy became the season three winner of "The Taste," Kennedy, now 24, spoke with 303 Magazine about his journey on the show, what led up to this moment, and where his exciting life is headed next.
On growing up in Boulder:
I think that growing up in such a liberal forward-thinking town, it's sort of like this environmental stewardship and advocacy and responsibility to not only the planet, but the health of ourselves and the people that I cook for. It's just sort of engrained in me and so everything that I do I try to bring a little levity to it.
On green living:
Food is really intimate. You only put so many things in your body and there's only so many places that you can put something into your body. So without being overly sexual, it's a really intimate thing – just like a partner. Understand where your food comes from. Understand where it has been and what it has touched and the relationship that people have had with it. Because at the end of the day you're buying something and you're either supporting a system that is going to elevate and make the world a better place or that maybe disenfranchised people along the way.
On the application process for "The Taste":
It was sort of like the universe said, "This is something you should do." I didn't apply with the masses if you will – it was sort of brought to me. It was a long application process … like two months or so that I was doing my job and trying to work but mainly just trying to get on the show. [I was] filling out all the applications and making sure all the things that I submitted were really beautiful and nice and were a great refection of me. I went through the audition process [in L.A.] and all four of the mentors chose me. I was kind of ironic. Anthony Bourdain is on the show and he was kind of the one that inspired me to begin cooking. So it was really amazing how that sort of came full circle. I ended up choosing Marcus and I'm really happy that I did so just because I think he is an amazing chef and I wanted to learn his style.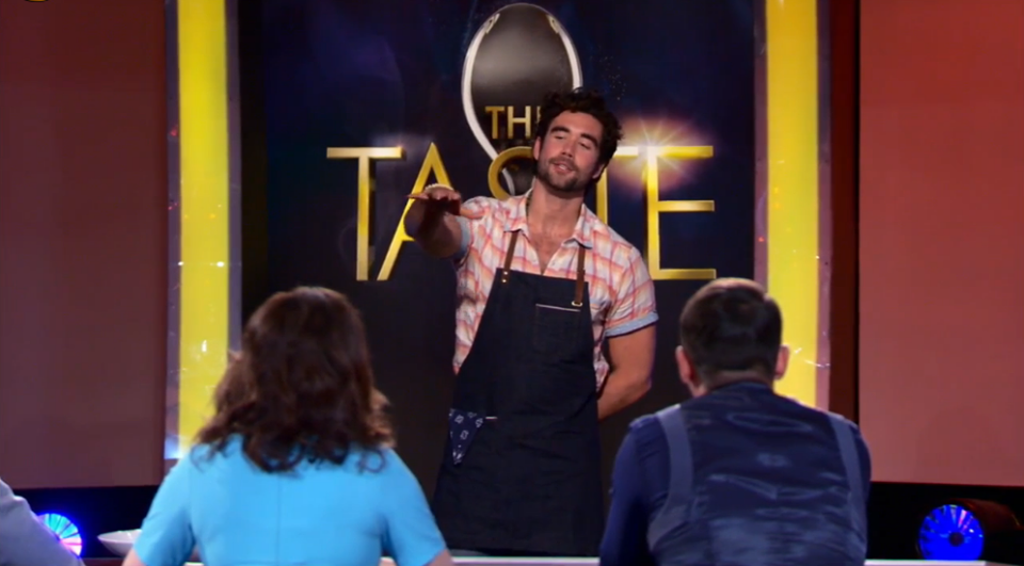 On the application signature dish:
I've always loved curry and I recently was working in Indonesia with these coconut farmers for one of the companies. You have these southeast Asian flavors and they've always just been so exciting to me so I thought that a great representation of myself would be to cook a piece of fish. I let all of the ingredients shine, let them have their own texture, their own flavor. My only job was to create a beautiful sauce that would elevate the dish and cook from a place. It was like a dish that embodied humility and respect for ingredients and the whole thought behind it is when I'm cooking I want to cook from a place.
For me the strategy was really to put a lot of heart and soul and energy and love and intention into the dish, but keep it simple. Nature is perfect, so why mess with things that nature created is sort of my philosophy.
On the "place" he cooks from:
When I'm cooking that curry, I'm transporting myself to the rice patties of Indonesia or Thailand and really trying to cook from that space. If I'm searing a piece of fish, I'm taking myself to the dock in a fishing village and I think that intention and connection really changes the way that you approach it. The energy that you have when you do something really plays an important role, so embodying those feelings and transporting myself to those locations is a technique that I use to make something taste good.
On fresh vs. processed food:
If you buy fresh stuff in season, it's more affordable than going to McDonald's. I made an amazing dinner for less than $10 a person the other day. There was a whole bunch of leftovers for the next day and I served six people. It's not like you have to be super affluent to eat well. You just have to go and make a little bit of an effort and start putting food together yourself. Whereas when you're eating processed food, you have no idea what's in that. I think the world is really beautiful and so are people but we just need to acknowledge it and create some systems that help start that environment we want.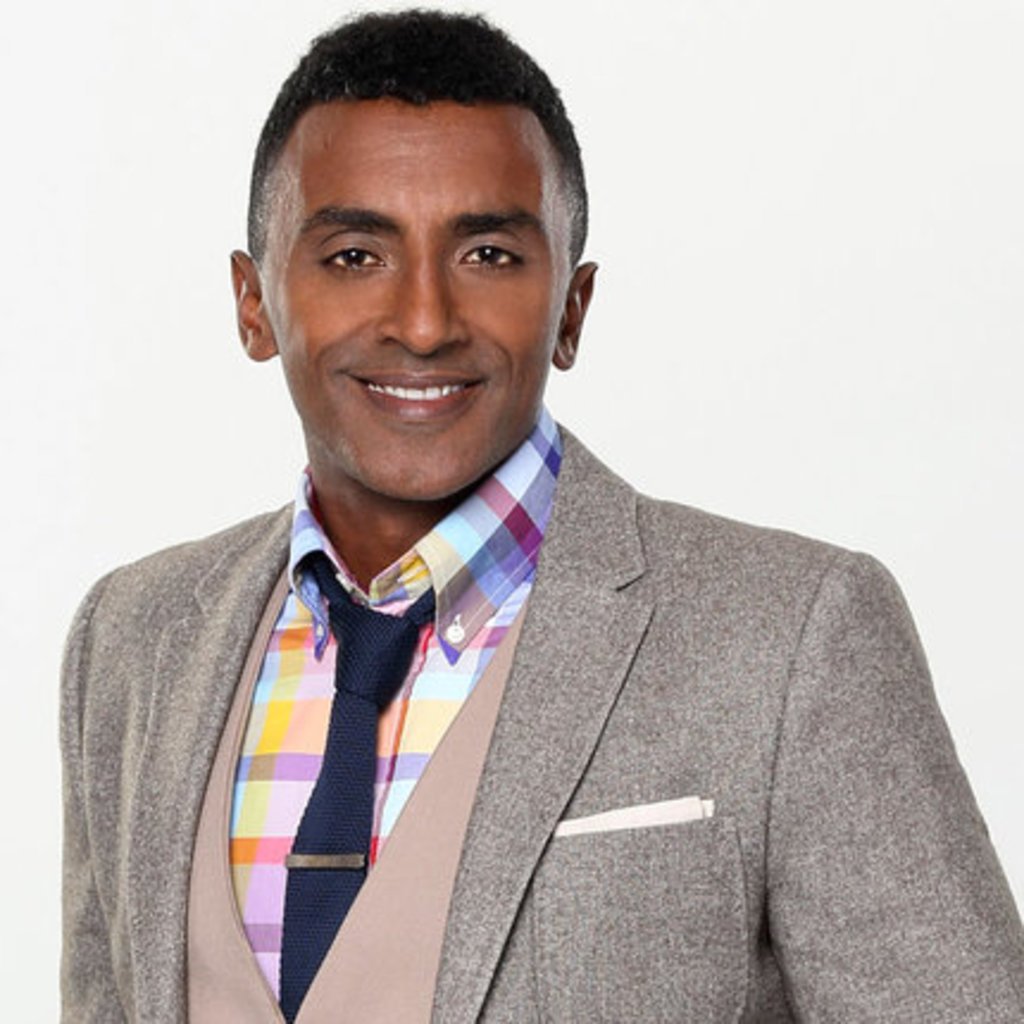 On having world-renowned chef Marcus Samuelsson as a mentor on "The Taste":
Marcus' advice was sort of aside from just cooking from the heart. One of his skill check lists that he taught me, which I always go back to, is that there are four different things. In a bite, you want everything to have: salt, acid, heat and texture. When I'm putting something together, that's always the checklist that I'm going back to, it's like is it well seasoned? Does it have an acidic component? Does it have some heat? And is it texturally diverse? And that's what makes for a really pleasurable sensorial eating experience.
On his daily routine while filming:
We would wake up at four in the morning, I'd meditate and do a little workout, I would make a cup of coffee, I'd be in the lobby by five, we'd get back to the hotel at 6:30 or 7 at night, we'd study, have a little something to eat (something healthy and pure), I'd study a little more and I'd go to sleep at 8:30. I did that six days a week continuously for a month and on my days off I would go in and I'd study. It felt so good to dedicate myself to something and especially to dedicate myself to something that I've truly never been more excited to do. I was so excited to wake up at four in the morning. It was an amazing learning experience for me of being like "Wow, this is a part of myself that I can access, and I can dive into something like that," but in everyone's lives you have those opportunities and those moments where you know something feels really right and when that moment feels really right you need to chase it, you're going to have to fight for it.
Reminiscing on his experience on "The Taste" moments before the finale:
I'm just very excited and grateful and humbled because the entire process, the people that I met, the chefs that I got to work with, it was all so inspirational and has changed my life for the better. I'm just overwhelmed with a sense of gratitude and humility and the amount of support that has poured my way. And along that process, knowing that I am only 24 now, I have a lot to learn and will put myself in situations where I can be continually challenging myself.
On life after "The Taste"
In an ideal world it's jumping into a TV show that is a little bit more my speed in terms of advocating for stuff and introducing people to these issues that they didn't know existed. I'm looking at writing a cookbook, which is this intersection of cooking and art. Basically a lot of travel and continuous learning.
Continually learning and staying humble to the fact that I know I don't know everything is really important to me. Hopefully through this journey I will continue the learning process.
Congratulations, Gabe! You did Colorado proud.