On Wednesday, November 12th, Jack Antonoff, lead guitarist of the Grammy award-winning indie sensation, Fun ("We Are Young," "Some Nights"), will return to Denver with a completely different sound. A new project called Bleachers, whose lead single you might have heard, "I Wanna Get Better," was the breakout hit of the summer – a feel good, self-help anthem that soared in much the same way as Fun's very own, "Carry On."
Bleachers with Wild Club
Wednesday, November 12th @ Bluebird Theater
Like many successful inventions, artistic endeavors, or innovations, Bleachers came from out of nowhere, rising from unique circumstances and spontaneity. Created while on tour with Fun, Antonoff wrote, experimented, and recorded each of the tracks from different parts of the world covertly.
"I was recording in hotel rooms, on planes and on buses," he says. "I would go into the studio in Malaysia or Oslo or Stockholm or some place like that. It was awesome. (These were the) ideas that were happening in those specific moments as I was writing them."
The end result, Strange Desire, is a seamless collection of '80s inspired nostalgia. It captures the emotion of a John Hughes' movie and the synthpop sounds of Depeche Mode or Erasure while still maintaining a modern, here-and-now feel. With highlights that include "I Wanna Get Better," "Rollercoaster," and "Shadow," the album plays out like one of those cassette tapes you play over and over again until the tape wears thin and eventually gets stuck in your car.
For Antonoff, this is no mere coincidence. A New Jersey native who began his musical career in high school with punk band, Outline, Antonoff transitioned to indie rocksters, Steel Train, for six years before joining Nate Reuss and Andrew Dost to form Fun in 2008. And while he may be most recognized for his work with Fun, he's been writing and recording for well over a decade.
Bleachers is the culmination of all of those years of experience and insight. Plus, a ton of lost innocence. His sister passed away when he was eighteen, he lost his cousin in the Iraq war, and he struggled in high school for years, ridiculed for being gay (even though he's not). It is those intimate emotions and feelings that are front and center on Desire, i.e. coping with internal conflict, escapism, and self-reflection – captured lyrically and musically with Bleachers.
Says Antonoff, "The biggest theme is figuring out how to move on without becoming too complicated and at the same time, not becoming irrelevant."
With big themes, catchy hooks, sonic boom, and emotional charge, Bleachers will heat things up at the Bluebird Theater this week. And Antonoff is ready for a Mile High rollercoaster ride.
"I love Denver. I've been to the Bluebird a million times. I've been going to Denver forever. And I just love it because it's so far from home…(it's) always going to have that special, exciting, and new feeling for me."
So talk to me about the process of how this album came about. It wasn't a traditional, lock yourself up in the studio for several weeks kind of deal, right?
It was the exact opposite, which actually turned out to be the best thing for me and I didn't know it. My whole life has always been, you write songs for a period of time, you go into the studio for a month, you crank it out, there's only so much money you can put into the studio, and the album is a documentation of the work at that time and that's that. But with this, I was recording in hotel rooms, on planes and on buses. I would go into the studio in Malaysia or Oslo or Stockholm or someplace like that and I worked wherever I could. The process of writing and demoing and recording was just one gigantic thing. It was awesome. And what ended up on the album are the tracks and ideas that were happening in those specific moments as I was writing them.
There's a retro feel to the album. Something old, but also new and fresh. Is there a singular theme that connects all of the songs together?
There are lots of general themes and literal concepts. There are sonic themes where there are certain sounds and feelings that I was obsessed with, like a lot of low end sounds from a Juno-60, which is one of my favorite synthesizers. Some drum sampling and voice mail sounds from friends and family, recreating the hub of my life into the album. And there are more lyrical themes too.
The whole album is really about loss, the things people struggle with, and how to figure out a world where you can be kind to yourself as complicated as things are. The biggest theme is figuring out how to move on without becoming too complicated and at the same time, not becoming irrelevant.
How important was it to bring in producer, John Hill (MIA, Jay-Z, Empire of the Sun). What did he help you with specifically to get the Bleachers sound just right?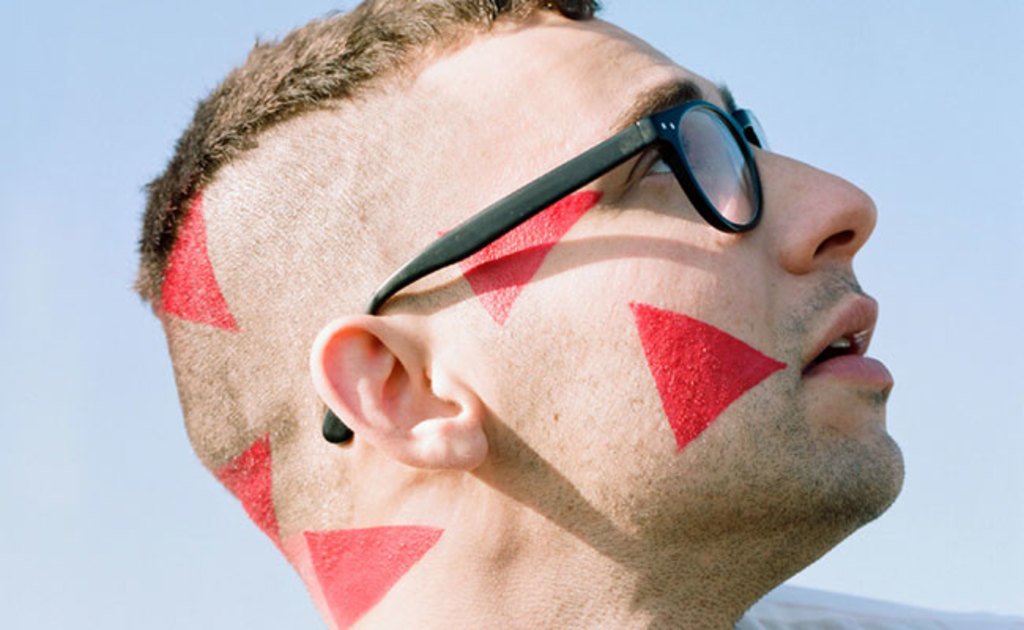 John was great because I was doing so many things alone while I was making the album that it was vital at some point to find a partner who could help edit me here and there. Or just understand what the parameters of the album were and help build that out. John was perfect for that. I had worked with a bunch of different guys and everyone that I worked with, we would do lots of cool things, but it was never quite perfectly linked to the sound that was in my head. So when I met John, we worked half a day in the studio together, and it was like boom, that's it. This is the guy who gets it.
I'm always curious about band origins. Where did Bleachers come from and what does it mean to you?
What I love about Bleachers is that it came from a totally random moment. I was working on a song, "Like a River Runs," which is on the album, and I had to save it. Kind of like when you're on your computer and you have to type a name for a file. So, you type the date or the day of the week or where you are and I just wrote Bleachers. I thought about it afterwards while I was listening to the demo. I remember thinking, Bleachers is so interesting. It's so suburban. It's tied into this time period that I feel like I'm constantly reflecting upon. It feels like the sound of the album. It feels like growing up in New Jersey in many ways. And I started to fall in love with it. I had been searching for this word and it just kind of appeared.
It feels a little bit like high school.
Totally. It's a piece of high school imagery that's very complex. The thing about Bleachers is that it's not just one feeling. It's loaded. And I love that.
So how did your Fun band mates react to Bleachers? Was there any concern about going off on a different project?
No, everyone was really cool. When we started Fun, we pretty much all had our own bands. The culture of Fun has always been linked to the idea that we're our own writers and come together and make music. Fun got successful and a lot of people just know us from that. But I've been making records for ten years before Fun. So have the other guys. Following an artistic feeling has always been something that each of us supports.
There's a common sentiment that working with your spouse or significant other can be problematic. What was it like working with Lena (Dunham)? What was the inspiration behind the video to "I Wanna Get Better?"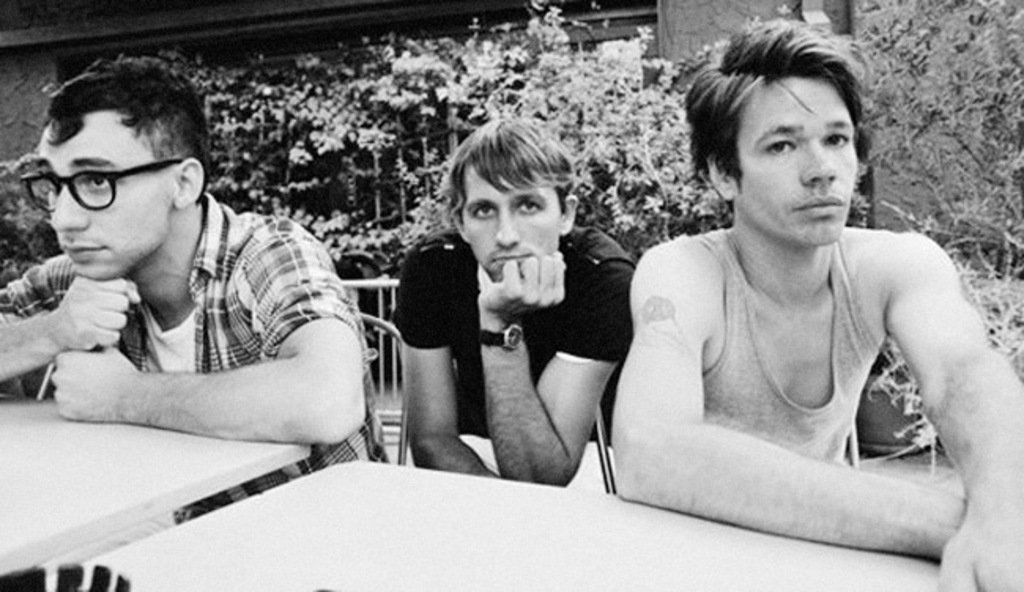 Working together was extremely painless (laughs). I've heard it can be challenging, but I think if both people are bringing things to the table that they're good at, it can be a positive thing. In terms of inspiration, it's such a weighty song, we wanted to do something more campy and bizarre for the video. The song just feels like therapy. It feels like me yelling at myself. And we just played off that.
Like many young kids today, you suffered a lot of ridicule in school, and no one should ever have to go through the loss of their sister, their cousin. How did those events shape you early on musically?

I wouldn't say it was a catharsis. It's just something that ties into what I need to do to exist. It makes me feel much less alone. It makes me feel like I can survive the circumstances of my own life. So, I was never looking for a kind of therapy. I always had music. I always wrote about whatever I had been through or whatever was going on in my life. And as time went by, I went through some major things and I was always going to be very honest. For me, that's what makes you unique as an artist and a songwriter, i.e. to tell your story. Whether you've been through the craziest shit or not, all of our stories are incredible. It's always meant a lot for me to be able to share those things. I mean, I've never sat there and thought, should I share this stuff? Is this too far? You can't have that in art. You can't have a line like that; otherwise, it will ruin it.
You've written and co-written a lot of terrific songs for other artists. (Christina Perri, Sara Bareilles, Taylor Swift). What are those collaborations like? Do you write songs independently and then realize, hey, this isn't a FUN or Bleachers' song and then seek out a collaborator? Do they seek you out and you write together? Or is it a mix of both?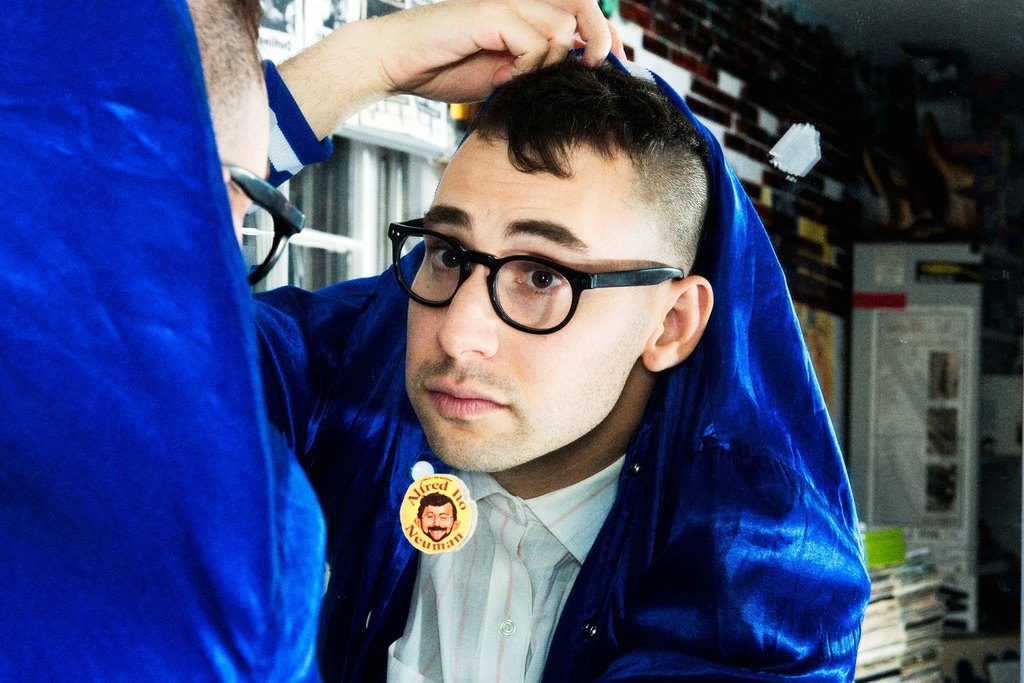 Sometimes it can be a mix. But it's really about being in a room together. I'm not the kind of writer that writes for others alone. I really like collaborating; otherwise, what's the point? So, once you're in a room and talking about ideas, sometimes I'll have little things that I've worked on, like a beat or a lyric or some musical part that makes sense in that moment and turns into something bigger.
The nice part about working with other people is this hope and idea that two people can get together in a room and anything can happen. I like to always keep that as a possibility and try not to think too much about what's going to happen next.
The Taylor Swift collaboration was an important one musically, i.e. helping her transition from country to pop on 1989 ("Out of the Woods," "I Wish You Would"). What was it like working with her?
Working with her was very thrilling because she was really excited and ready to try anything. There were no boundaries. There was no 'I'm this artist and it has to be like this.' It was just about what was possible. And once we started messing around with different things, we ended up on this '80s vibe that just worked. And so, we kept going with it and developing it together. At the same time, I was making the Bleachers album. It was just this big moment in my life, where aesthetically, everything was falling into place. That rarely happens. These situations where you yourself are really inspired by something, let alone connecting with someone else who is into the same thing at the same time. It truly was a perfect moment for both of us.
Growing up in New Jersey, who were your music inspirations and what were your favorite songs?
It was always a combination of Springsteen and the local punk scene. As I've grown up, I've found that they're much more closely linked than I originally thought. They have this New Jersey energy, this feeling of wanting to get out, but loving where you're from. New Jersey is funny that way. But I grew up on The Beatles. That was the first thing I ever heard. And my second wave of inspiration was the '90s because that's when I became conscious and started to take to that kind of music. All the great bands of the '90s. And then I started playing music and got into the punk scene – all intense and based on the notion that everything has to be over-the-top and crazy. I really learned a lot doing that. And it's always morphed from there, it's always been eclectic and it's never mattered to me what scene it fit into or what it was. You love what you love.
You've been to Denver many times. What are your thoughts on the city and performing at the Bluebird?
I love Denver. I've been to the Bluebird a million times. I've been going to Denver forever. And I just love it because it's so far from home that I get this feeling like oh, cool, I'm really away from everything! It's not like Chicago, where if you're from New Jersey, you can simply drive to it. The thing about going on tour, starting in New Jersey and getting to Colorado is that that's where things really start to change, landscape-wise. You're not close to home anymore. And Denver is always going to have that special, exciting, and new feeling for me.
Photos courtesy: Paradigm, 2014.

Bleachers – "Rollercoaster"

Bleachers – "Shadow"

Bleachers – "You're Still a Mystery"