The pocket of boutiques in LoHi can welcome a new neighbor by way of Megan Timlin, owner of Stritch, a new shop for young women's clothing. Stritch offers a unique and affordable variety of clothes for women that Timlin describes as "East Coast meets West Coast."
Timlin spent her summers in California with family and while in school she interned in New York. Inspired by the laid back style of California and the high style of New York, Timlin wanted to bring those two elements together with a splash of European sophistication for her customers. A recent graduate from Colorado State University, Megan realized she wanted to bring something to the Denver fashion community.
"I wanted to put my degree to good use and start a business," said Timlin. She recognized the growing fashion community in Denver and wanted to add to it so she set forth to open Stritch. Inspiration for the product she carries comes from European brands and she cites Elizabeth and James and The Row as sources of inspiration for the style of product Stritch carries. "It's very refined style," she added.
So where does the name Stritch come from, you ask?
"I was watching this documentary on Netflix about Elaine Stritch. She has so much sass – she doesn't wear pants." Timlin said.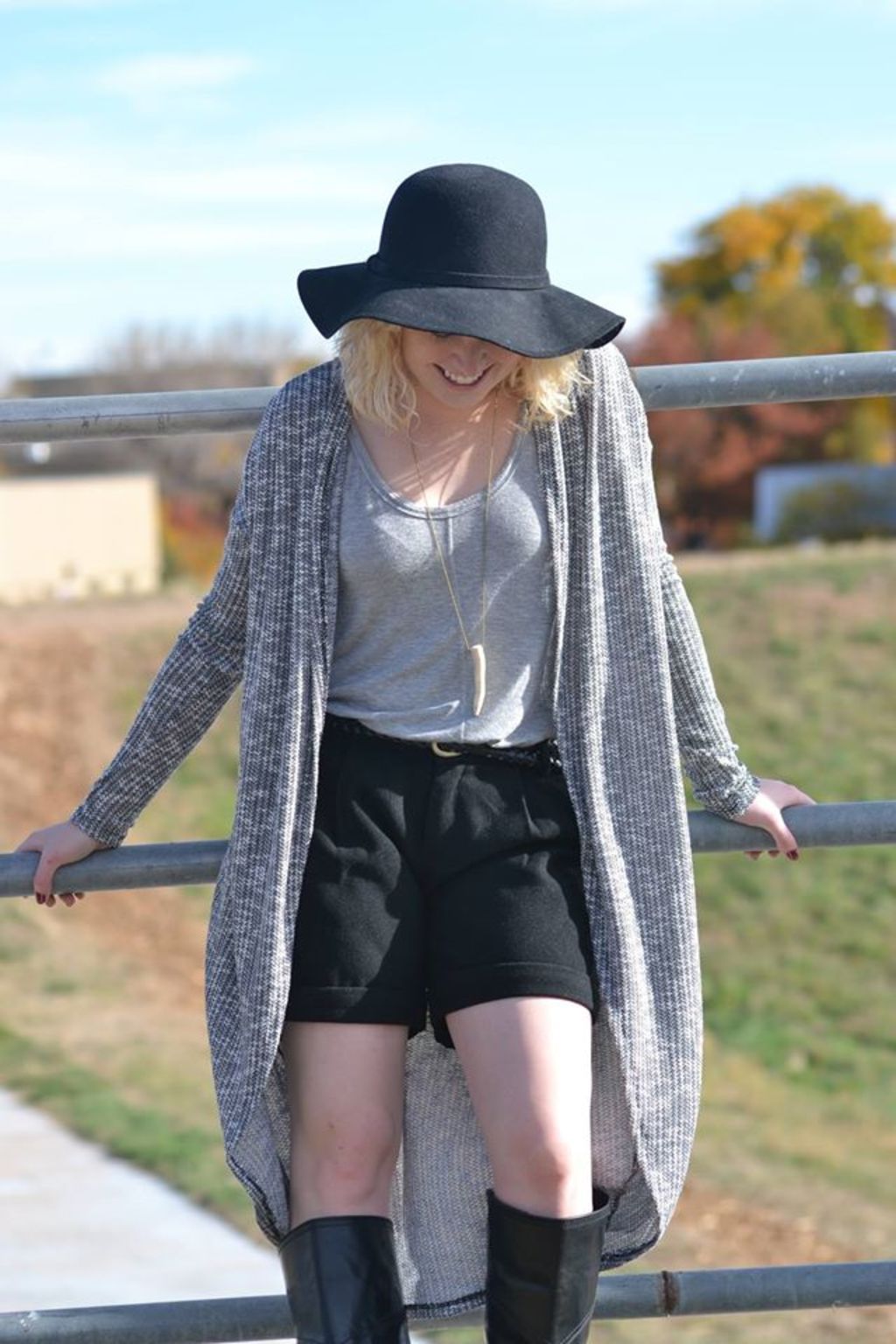 Before moving into the LoHi neighborhood, Timlin was supposed to have a storefront near the DU campus. When the original plan fell through she found herself in the Highlands, and Elaine's namesake followed with her.
"Older fashion women that have been successful throughout their careers, I find inspirational," she said, though Timlin was quick to add that it doesn't mean her product is geared toward older women. Stritch offers brands found globally and nationally like Luna of London and Miilla, but also supports the Denver community with local based designers such as Megan Kaltenbach, Maggie Burns and Salwa Owens.
"Colorado designers are growing and selling their pieces not just off Etsy anymore," said Timlin on how she hopes to support local designers.
With an impressive round up of local and national brands, Megan Timlin brings a great price tag to the specialty boutique scene. Pieces from Stritch range from $35- $135, lending affordability without compromise for style. You will not find $100 dollar tank tops at Stritch. "I can't justify selling [that] to my customers," she said. Stritch carries quality clothing at a fair price that Timlin sees as pieces to be worn from day to night.
"You can easily be dressed down or switch to something for date night," says Timlin. She also adds items that can be worn for almost every occasion: "The customer wants something versatile. Stritch carries a lot of trend-forward pieces, but also many staple pieces to be carried into next season," said Timlin.
Classic silhouettes offered in neutral colors with pops of bright colors are the types of pieces you can find at Stritch. And if you can't make it to the LoHi location, no need to worry as Timlin also has a mobile store called Stritch on the Run. As an alternative marketing solution she can go to where her target market is in the Stritch bus.
"We're the only boutique with a bus," said Timlin proudly. She also said that she's proud to be a part of the Denver Mobile Boutique Society. Stritch on the Run will carry a variety of product that can also be found in the store.
Stritch boutique is set to be open Friday Nov. 21st and is located at 3326 Tejon St. in Denver
You can find more info at the WEBSITE