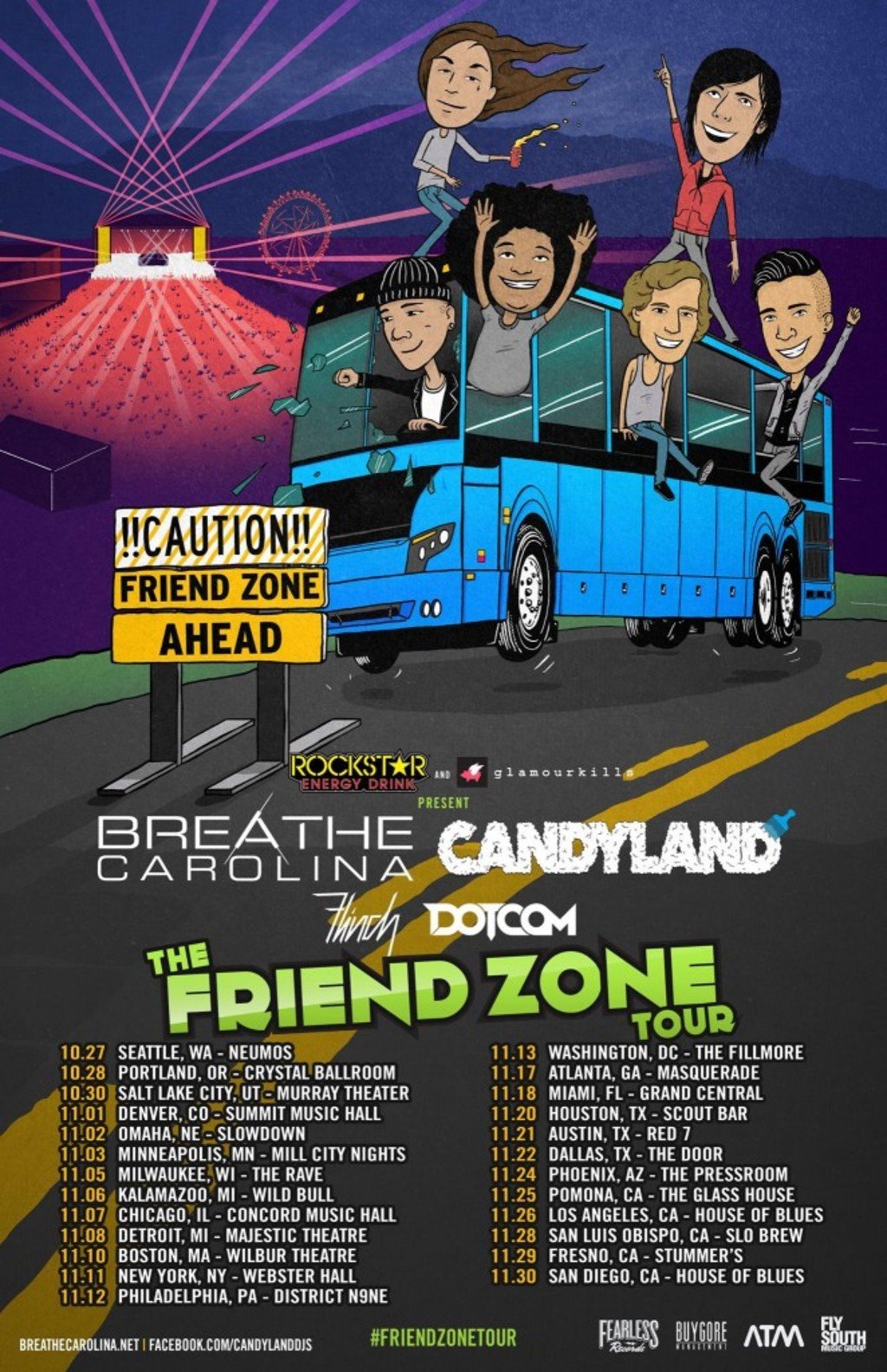 Denver's own world-famous electronic pop group Breathe Carolina return on "The Friend Zone Tour" featuring Candyland, Flinch and Dotcom at Summit Music Hall, this Saturday, Nov. 1.
With the release of one of summer's rowdiest electronic records, Savages, Breathe Carolina set out on a mission to conquer the slim-few parts of the country that they may not have an electronic stronghold on, just yet … But, it never hurts to pay a visit to your hometown crowd.
Savages is a wonderful addition to Breathe Carolina's discography, as the follow-up to their monumentally successful, commercial breakthrough release, Hell Is What You Make It. Their lead single from Hell Is What You Make It, "Blackout," has been overwhelmingly popular in night clubs, on radio stations and even at sporting events, like being played at Coors Field during Colorado Rockies games. With Savages, the group has all but outdone themselves, both stylistically and musically. (The commercial success hasn't quite peaked the way Hell Is What You Make It did, but in due time Savages should be on the reg at your favorite Denver night club.)
Arguably the band's most catchy, most alluring track written kicks off the entire Savages record — "Bury Me." Not only are the melodies all but flawless, but the electronic/pop-ish approach that surfaced on their very first release (It's Classy, Not Classic) is fully realized.
Come check out Breathe Carolina this Saturday, kicking off the month of November in style. Let the bass-thumping commence!
Doors: t.b.a.
Tickets: Advance $21 / Day Of Show $23