What: Ace Eat Serve & Ace Juice Bar
Where: Ace is located at 501 E 17th Ave, Denver, CO 80203
When: Denver Fashion Weekend this November 13th, 15th + 16th at City Hall Amphitheater. 
The Low Down: Ace will provide small bites during DFW via their Bus Bar on Saturday, November 15th. Milk + Cake will also hand out tasty treats on Thursday + Saturday. 
Sitting on the bustling corner of Pennsylvania and 17th is Ace. The ping pong loving, Asian-fusion perfecting and American diner-esque restaurant is one of the best in town. We love its simple yet straight forward palette and the bizarre way it melds the American and the Japanese, Thai and Chinese cuisine we love so much. Plus, Ace added a killer juice bar to its repertoire just this year.
303 Magazine is thrilled to announce that Ace will be serving small bites and appetizers on the second night of Denver Fashion Weekend November 15th. The Saturday show will present some of the most amazing fashion of the weekend, alongside some of the best Asian bites you can get in Denver to fuel your evening. While the chefs at Ace admit the small bite menu is up to dynamic change and interpretation before the big night, we got to try three of our absolute favorite appetizers in Ace cuisine.
1. Pork and Chive Shumai
First up, the Pork and Chive Shumai: a delicate and homemade rice paper steamed to perfection, holding within it a mixture of napa cabbage, pork and ginger to all dip in one of the homemade black bean sauces. I used a spicy sesame chile and soy sauce. It was simple, the way a shumai should be. Look for these bad boys at DFW and take my word for it, you should splurge.
2. Chicken Dumplings
303 Magazine also got a taste of the Chicken Dumplings, served with ginger, spinach, soy and a sweet and spicy tempura chile sauce drizzled on top. I think I speak for everyone when I say that there is nothing more delicious than a perfectly pan-fried dumpling. Ace mastered its appetizers in the Asian variety. Add some of the spicy chile sauce on top for even more of a kick, and look forward to seeing the dish at DFW 2014.
3. Tom Kha
Finally, let us dive in to the delicious Tom Kha of Ace. Tom Kha is a traditional Thai soup, made with a creamy coconut milk and lemongrass broth. The coconut milk makes the soup to die for, adding a creamy texture and inspired sweetness to contrast the spiciness of the traditional base, Tom Yam. Mushrooms, bamboo shoots, chicken as the protein — all of the ingredients in a Tom Kha are meant to absorb the strong and savory flavor. You can add spice, if you dare, all the way up to Thai Hot.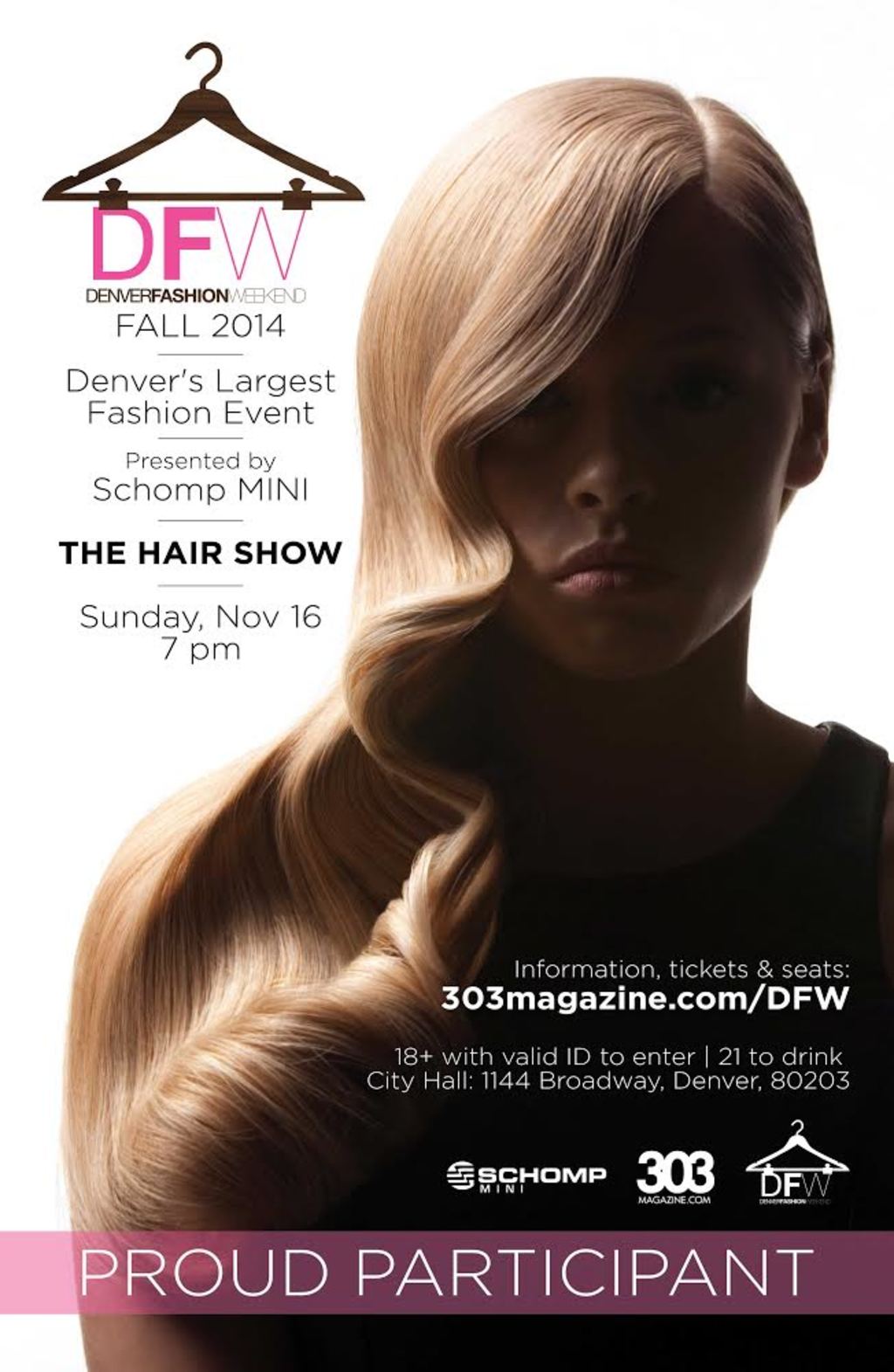 Ace's Tom Kha was my personal favorite, and the star of the three Ace entrees we were lucky enough to try in anticipation for the big DFW night. While I admitted to Ace that the concept of a soup will be hard to pull off for small dishes at DFW, this is a dish you should probably just go in and try for yourself.  It was the best Tom Kha I've had in years.
Join us at the largest Fashion Runway Event in Denver, DFW Fall 2014. Buy Tickets here and see the best the Mile High City has to offer in runway, couture and street wear, including designs by Burton, Stephanie O. and more.