Our closets go through changes with each passing season and updating for fall is probably better than Christmas. Fall gives us the chance to add layers, which is always great for the fashion set because we have an excuse to wear more clothes.
You don't need to drop a ton of cash on a whole new wardrobe though, but simply add a few key pieces to freshen up your current closet.
5 essentials to help update your wardrobe for Fall
1. Ankle boots
These are not newcomers on the scene, but they are a great departure from the tall boots that have graced our feet each fall/winter. If you live in a colder climate, boots are a must this time of year so why not try something different to liven up your look?
An ankle boot with a heel is an easy to way to get height without reverting to actual heels. Add ankle boots to any outfit whether it be a dress or skinny jeans.
2. Leather moto jacket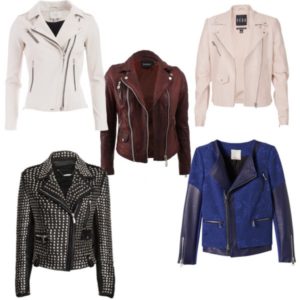 Leather jackets are never going out of style. Period. Moto jackets in particular are a great way to have an edge and add structure to your look. Leather moto jackets add instant cool to any outfit as well as warmth. This season deviate from the traditional black and try it in a pastel or the very popular oxblood. Pair it with skinny jeans and a blouse or even a chunky sweater for contrasting textures.

3. Fur vests
Don't shy away from this staple fashion piece just because of a misconception. Wearing fur, faux or real, is easy and doesn't carry the snooty gravitas it once had. This vest will definitely keep you warm and will elevate any outfit it's paired with. To stay away from looking too bohemian wear a fur vest with skinny jeans or a midi skirt then add a fun flow-y top.
4. Fedoras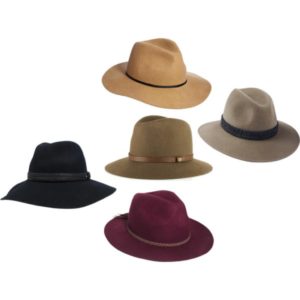 Sometimes we can be hesitant about wearing hats when a beanie would be more comfortable. A hat is definitely a statement piece that requires the owners to carry themselves boldly. Be warned, you will be noticed when wearing a wide brim fedora. Do not run away, though. A wide brim fedora is a great piece with a classic silhouette you can throw on to complete your outfit.

5. Sweatpants
The fashion sweatpant trend is a tricky one to navigate, but once you get it down you'll be in heaven. Comfort, casualty and coolness await you when you rock a pair of sweatpants.
When you're looking for the perfect pair look for a ribbed hem, neutral color (typically gray is best), and a heavyweight fabric that lends itself to structure so you don't slide into sloppiness. Pair them with unconventional shoes like oxfords, colorful sneakers, or even heels.
The most important thing to keep in mind when incorporation sweatpants is a high-low balance. The low being the sweatpants and the high being a nicer piece on top. Again, the land of sloppiness is an easy place to find yourself in if you're not balancing the look. Keep it casual and add one statement piece.
Need a place to wear your new fall look? Denver Fashion Weekend Fall 2014 is coming up on November 13, 15-16 at City Hall. This event is the year's biggest and best fashion show that will showcase Stephanie O., Steadbrook, Inspyre Boutique and more!