Thanks to last week's blast of cold weather, fall has gotten a kick start. The leaves are starting to change, and so are menus around town. Get into the autumn spirit by heading to one (or all) of the unique dinners that are part of Eat Denver's Harvest Week. Or if you're not quite ready for fall, find out how you could score a free trip to Cabo for some summer-extending beach time. Read on for info on these events and more.
Upcoming Events
Where: The GrowHaus, 4751 York Street
When: September 23-27; Find the full schedule here
Cost: Each of the 4 dinners and 1 brunch that are a part of this series cost $50-85/person
The Low Down: Celebrate the bounty of fall with some of Denver's hottest chefs at a one-of-a-kind meal. Each night, a group of chefs will come together to create unique themed meals like Thursday's Feast of the Hunters and Gatherers for which seven chefs will forage ingredients, grill them up and serve them with craft beers and spirits.
There is also a kid-friendly brunch planned for Saturday, September 27th. Atendees are encouraged to dress for the theme, and everyone brings their own place setting for an added special touch – plus the most creative setting at each event will be awarded with a prize. Click here for more information on all five Harvest Week events.
Where: DoubleTree by Hilton Denver Tech, 7801 E. Orchard Road in Greenwood Village
When: Thursday, September 18, 2014, 5:30-8:30 p.m.
Cost: General Admission: $45/person or $75/couple; VIP: $125/person or $200/couple
The Low Down: Spend an evening sampling eats and fine wine from over 40 Denver metro area at this 21 and over event. Participating restaurants include The Creek Seafood Grill, Cuba Cuba, La Sandia, Root Down, and The Melting Pot. Plus a portion of the proceeds from this event will benefit the Colorado I Have a Dream Foundation, a nonprofit that helps to provide academic scholarships and opportunities for low-income students.
Where: Icelandic Menu at Rioja, 1431 Larimer Street; Reyka Vodka Craft Cocktail Class at Bistro Vendomme, 1420 Larimer Street
When: Rioja, September 24-27; Bistro Vendomme, September 25-27, 4-5:30pm
Cost: Rioja, $65/person; Bistro Vendomme, Free (20 person maximum)
The Low Down: The Taste of Iceland returns to Denver next week bringing a variety of ways to celebrate the culture of Iceland. For foodies, the highlights of this four day event are the chance to try cuisine from Icelandic and Nordic Chef of the Year Viktor Örn Andrésson with special menu offerings at Rioja and a craft cocktail class at Bistro Vendomme where you'll get a demonstration on how to craft a variety of cocktails using Reyka Vodka and Icelandic ingredients as well as a peek into the history of cocktails, what makes a great drink and more.
Where: Stapleton Central Park, 9651 E. Martin Luther King Jr Boulevard
When: September 28th at 9:15am
Cost: $60, must register here by September 27th
The Low Down: What's the best way to feel good about eating your hollendaise, bacon-filled brunch? Take a run first. bRUNch gives you the chance to do just that, and this month marks the end of their season. Celebrate the past year of brunches and get your work out on at their upcoming 5K benefitting Metro CareRing, Denver's largest hunger-relief organization directly serving families. Start the day by running a timed USA Track & Field Certified 5K run around beautiful Stapleton Central Park followed by the chance to indulge in some of the best brunch food and drinks in Denver from restaurants like Jax Fish House Glendale, La Sandia Cantina, Lou's Food Bar, Panzano, Protein Bar and The Grubbery. And there will be plenty of coffee, beer, bloodies, and mimosas too (of course).
Win It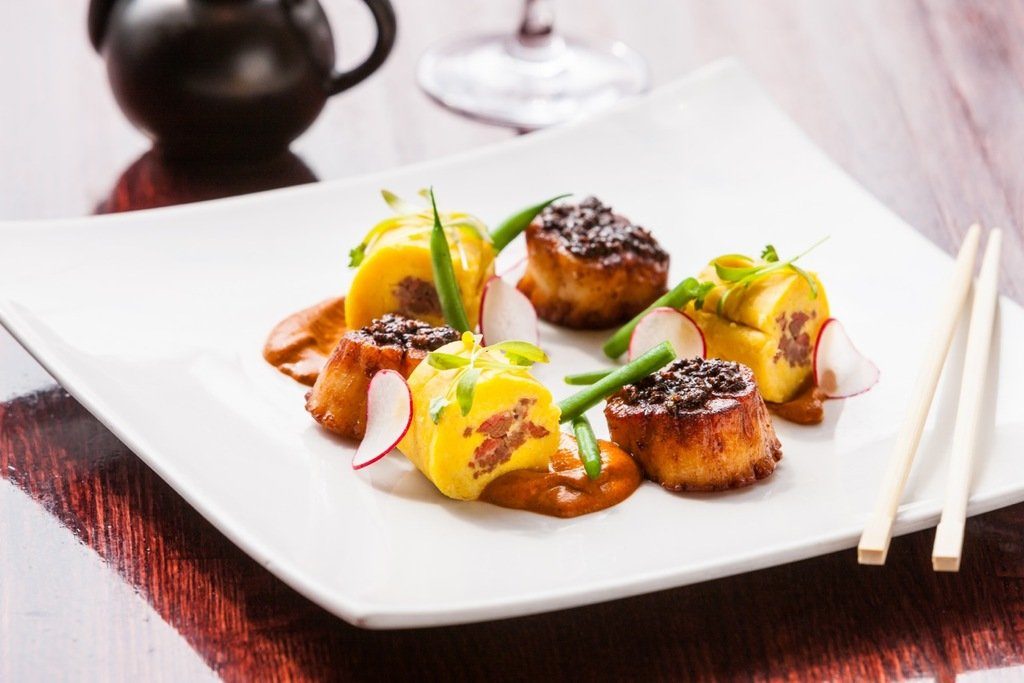 Where: 1610 Little Raven Street
When: Menu available September 15-December 31. If you're the luck contest winner, put in your time off request for December 3-7 cause you'll be enjoying some beach time
The Prize: One lucky winner will be selected based on creativity by the Los Cabos Tourism Board to receive a trip for 2 which includes a 5-day/4-night stay at a resort, roundtrip airfare and tickets to Sabor a Cabo, a culinary festival.
The Low Down: Richard Sandoval's Zengo (one of our picks for the 10 Most Influential Denver Restaurants 2004-2014 in 303's recent print issue) is always evolving. Beginning this week, get a taste of its newest evolution as Zengo introduces its Taste of Cabo menu. Inspired by the team's recent trip to Los Cabos, Mexico, this menu features four new dishes and two new cocktails including Octopus Carnitas Bibimbap and an Infused Pomegranate and Serrano Margarita.
If you'd rather get your taste of Cabo while lying on a sandy beach, here's how to enter to win the trip:
1. Follow @loscabostourism on Instagram
2. Snap a photo of any Zengo Dish you may be enjoying
3. Post your photo on Instagram with the Hashtag #TasteOfCabo
Openings
Where: 3759 Lipan Street
When: Open starting today, September 16, 2014
The Lowdown: TAG's Troy Guard is brining unique ingredients to your patties this week with Denver's latest burger joint. With a fast-casual design where diners order at the counter but also receive full service throughout their meal, SunnySide is brining choices like The Paleo Caveman burger topped with avocado, quinoa, kale and crushed almonds and The Hippy Dippy with roasted beet root, basil aioli, arugula and goat cheese. Read our full review here.
Where: 4450 W 38th Ave. Denver, C0 80212
When: Projected to open the week of Sept. 22nd
The Lowdown: From the minds and palates of some of Denver's most loved restaurants comes Brazen, a neighborhood eatery located on the edge of Tennyson street at 38th. The concept, created by industry veteran Christopher Sargent (know for his work with Rioja, Kelly Liken and Acorn) will be rustic with shared plates and have a fully developed cocktail program with an extensive wine list. The space will feature a large community patio with a fire pit and potentially a dog friendly space. Make sure to check it out before the first snow for a full experience.