Where:  227 Broadway, Denver, CO 80203

When: Open  2:o0pm to 11:00pm, Tuesday through Thursday, 2:00pm to 12:00pm, Friday and Saturday, 2:oopm to 10:00pm on Sunday.

Pros:  Expertly made beer enjoyed in a heavy metal atmosphere

Cons:  The music can be a little loud at times so don't expect to always come here to converse with friends.

Usually, the beers being offered by a microbrew is enough to get me to show up to a taproom with at least a smile on my face.  But as I sat in Trve Brewing sipping a glass of Eastern Candle and watching the sky change from blue to orange to red as the sun went down, I realized I'm going to have some issues with taking taprooms outside of Colorado seriously in the future.  The mix of great music, amazing beer, immersive atmosphere, and people that appreciate the first three made it difficult to leave.
Blending Music and Brews
There are certain words that you just don't hear very often when you're talking about beer.  So when Trve Brewing owner Nick Nunns told me that they try to brew "synesthetic beer," he got my attention.  "We'll hear a band and want to brew a beer that tastes how that band sounds like."  With the heavy metal slant of the decor and the music choices inside Trve Brewing, you'd expect this to mean high abv hops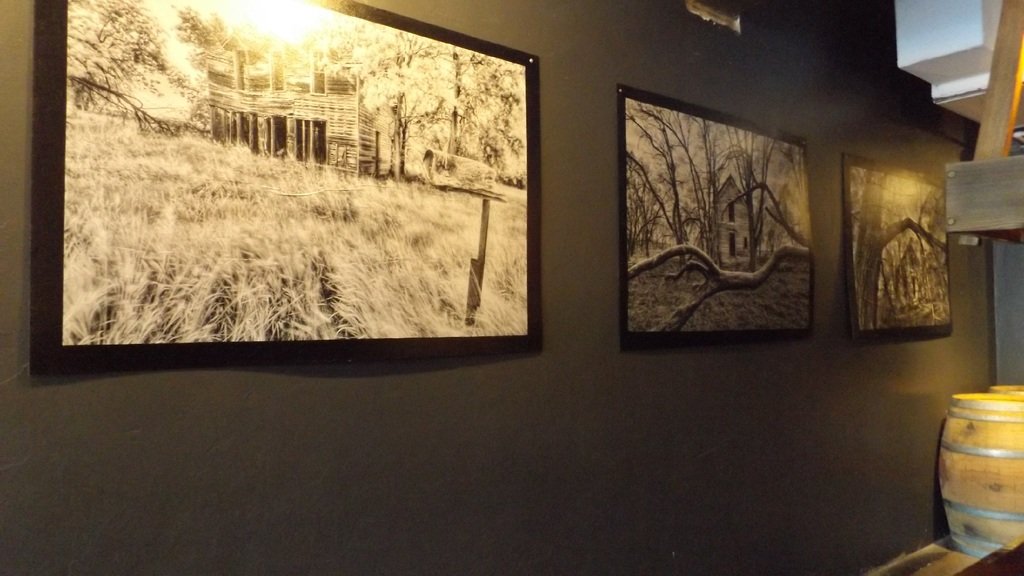 bombs or black-hole dense imperial stouts, but what you get instead is a lineup of drinkable beers that bring big flavor balanced with rock-solid brewing techniques.
"We make drinkable beer.  Stuff we would want to drink."  –Nick Nunns, owner, Trve Brewing
A homebrewer who got sick of his desk job, Nick decided to throw his hat into the craft brewing ring two years ago and put his skills to use doing something he loves.  With a new brewery opening up on W 2nd street called "The Acid Temple," Trve Brewing is doubling its capacity, which will allow more Coloradans to experience the artistry with which this brewery makes its beer.  With their walls covered in local sketches and paintings and their bottles adorned with tattoo-worthy art, Trve Brewing is a place where metal-heads and art buffs can meet, enjoy a brew, and get to know each other.  Don't be intimidated by the metal-head exterior of this taproom.  The staff and the patrons are all just as friendly as those you'd find in any other Denver taproom.  But most importantly, the beer is worth a stop.
Equinox Pale Ale
Recently released, Equinox combines a great fruity aroma with hints of citrus with a cloudy straw color to make a beer you'd love to impress your boss with during the company picnic.  The aroma is a nice preview to the combination of fruit and citrus that you get in the flavor.  Trve puts the Equinox hops on display, letting you experience everything the little green nugget has to offer, but balancing it with some nice malty sweetness.  Pale Ales have been my favorite style of beer for a while now, and while it's easy to make a bland or lackluster offering, Equinox is delicious and complex without overwhelming.  Definitely give this a try.
Stout O)))
A stout for people who love the dark stuff, this ale gives you a nice coffee aroma with touches of toasty malt.  With a medium-to-heavy body, Stout O))) might be a little thick for the uninitiated, but for those who enjoy dark beer, this is something for your all-time greatest hits list.    It's black-on-black color is followed by a lightly creamy mouthfeel, which delivers great coffee and cocoa bean flavors with just the lightest touch of sweetness to balance it out.  It's a mocha beer in all but name, but never even comes close to the realm of "gimmicky."  Though somewhat filling, this delicious beer is absolutely worth trying more than once.  If you've been experimenting with darker beers and want to know what all the fuss is about, try this offering from Trve.
Tunnel of Trees IPA
With a long finish that delivers the bitters without blowing the top of your head off, this is a true Colorado IPA.  It brings surprisingly light aroma for a beer with so much hops flavor, but you can catch lightly floral hints.  It's also a beautiful beer, with a crystal-clear yellow/orange color that whets your appetite as it is being brought to you.  It's simultaneously mild and bold, drinkable and challenging.  I recommend taking a growler of this beer to go so that you can enjoy it outside with a basket of Palisade peaches or some spicy barbecue.
Eastern Candle
A pale wheat brewed with brettanomyces, Eastern Candle has a nicely sour, almost balsamic aroma to it.  It also has a big fluffy head that dissipates somewhat quickly, but leaves a nice lacing atop its cloudy yellow/honey colored body.  It's wonderfully refreshing, with an effervescence that doesn't burn your mouth, and yeast flavor that doesn't overpower the sweet and sour that are in perfect harmony with each other.  It feels heavy, but doesn't fill you up.  Its flavor and aroma change as the beer breathes,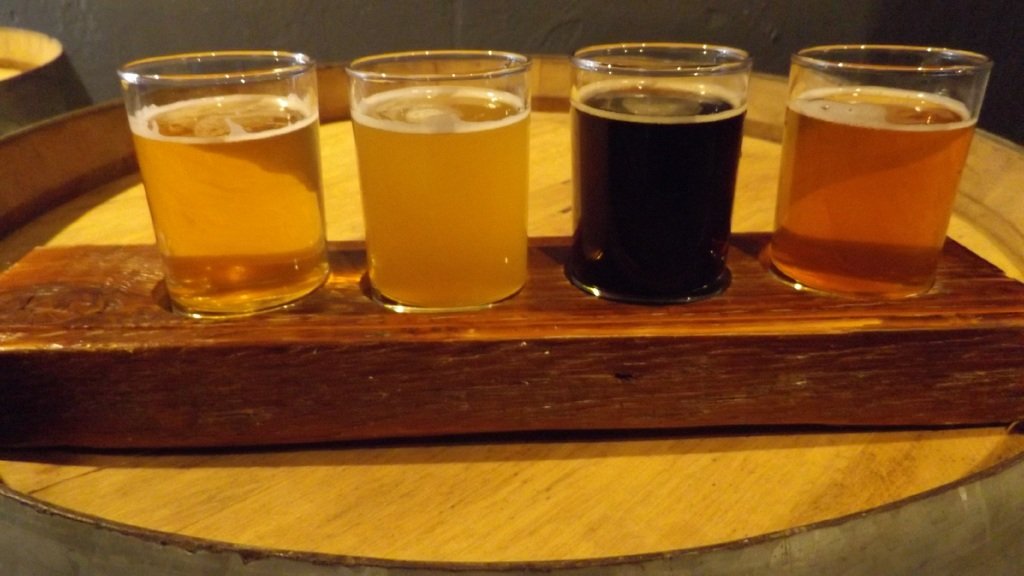 with the vinegar slowly fading and revealing a light sour, sweet bouquet, and the huge flavors mellowing into a nice, round, tasty beer.  Essentially two beers in one, this beer acts like wine.  Serious beer drinkers and casual fans alike will enjoy this beer–it's universal without being bland.
Grey Watcher Grisette
A farmhouse ale with a nicely bitter aroma and a light head, Grey watcher was the surprise hit of my stop at Trve Brewing.  Accustomed to farmhouse brews that bring huge bitter/yeast flavor, this is instead sour and sweet.  Delicious cold, it starts to really open up as the beer warms in your hand, releasing nicely floral and fruity, with hints of grapefruit and peach.  If you're looking for a session beer to bring to the game, or just to enjoy a few  without risking a hangover, this is your go-to beer.
I was disappointed to hear that Trve isn't attending the Great American Beer Festival.  But, in conjunction with 3 Floyds Brewing, they are hosting a concert on October 2nd at the Summit Music Hall featuring Eyehategod & Valient Thorr.  They also offering a cellar reserve and growler program, which gives dedicated fans of their beer special perks and access to many of their bottled beers.  So if you're in  Denver and the craziness of GABF is starting to get to you, catch a cab to Trve Brewing to unwind.  They definitely won't disappoint.
Photography by Rose McPherson