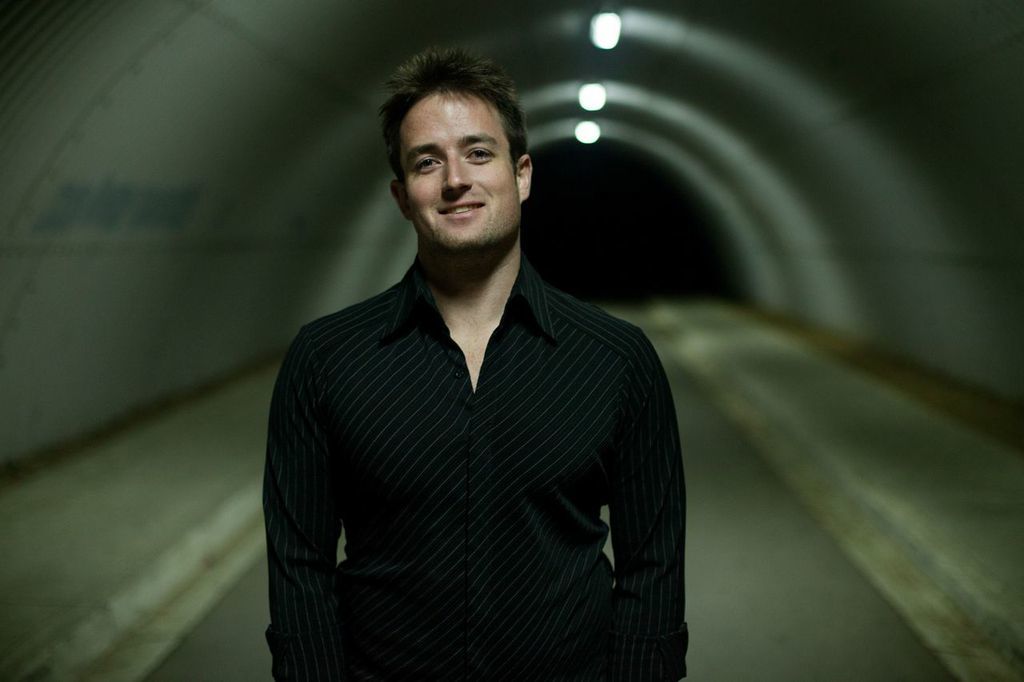 This Thursday, Casey Ottmann, also known as Thunderthief — up-and-coming DJ / producer who originally cut his teeth in Colorado and has since made the transition to Los Angeles — will be unveiling his newest, baddest music video for "Fireworks (feat. Kyle Coy)."
Thunderthief has made significant headway into a full-fledged musical career half way through 2014, after striking a deal with the UK's OHM RECORDS (who will distribute his upcoming record). "Fireworks" also features charismatic Denver solo artist / singer Kyle Coy, who gives the track a vibrant push towards pop / mainstream accessibility.
The Moon Room at Summit Music Hall will be the scene for Thursday's dance party, as Thunderthief will bring along fellow local Denver musicians to accompany himself on stage, for a night of raucous, EDM fun. The former lead vocalist for Bop Skizzum, Julie Almeria, vocalist Brian Wight, and former Nautical Mile vocalist Janaya Alexandra will perform alongside Coy and Thunderthief, while Denver drummer Ryan Macleod and guitarist Ryan Kulback fill out the full band accompaniment.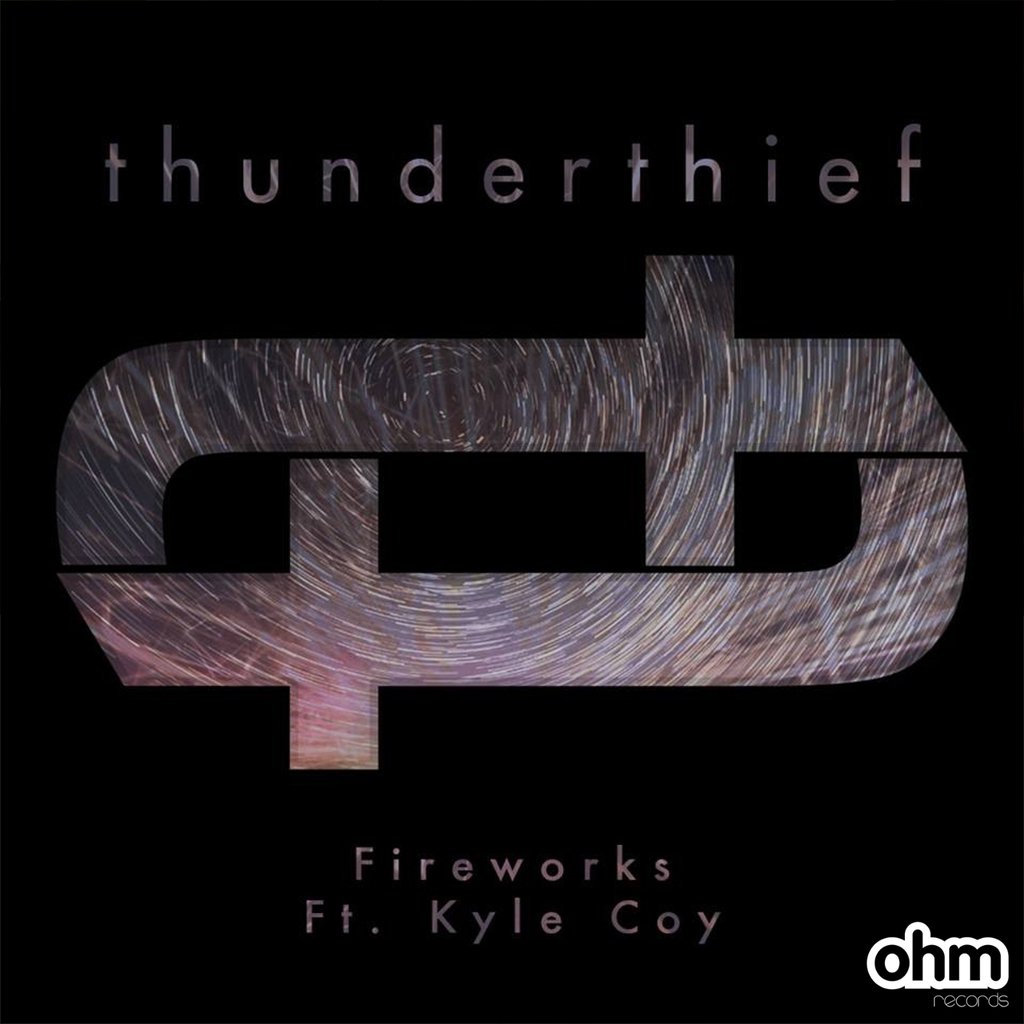 This will be a special night for Thunderthief, as it his first live show since returning to Denver from his latest venture to the City of Angels. This is a night guaranteed to pound the speakers and push an electric wave of emotion through the crowd, as the full band accompaniment distinguishes a unique, inviting sound that most DJs have not had the chance, nor the capabilities, of supplementing their live sets.
The party kicks off at 7:00pm, while tickets at the door run a minimal (and hometown price) of $5.
Come check out EDM's future sound this Thursday.
303 Magazine had the pleasure of catching up with Thunderthief at the latest rehearsal.
See what he had to say:
303: Thunderthief has really been taking off the first half of 2014. What have you been up to since your signing with OHM Records?
Thunderthief: I've been working hard on completing several new tracks for Thunderthief, [side project] Sidekicks, and another group I have called Endgame with a friend of mine from Seattle, Edg3. I've finally got enough music together to comfortably play shows with all original music between those three groups, so the second part of this year is focused on starting to play shows and finally performing live.
303: Can we expect an album release in the near future?
Thunderthief: In October I will be releasing my first EP, Happy Accidents Vol. 1, through Ohm Records. My single, "Fireworks (Feat. Kyle Coy)" will be the lead single off the EP. This record has been a great experience in collaboration between fans submitting stories via my Happy Accidents project, working with a variety of producers from all over the world, and several talented vocalists that I've been working with recently for Sidekicks.
303: You're releasing a brand new single and accompanying music video, "Fireworks (feat. Kyle Coy)," on July 18th. Can you tell us a bit about the creation of that song and the process of collaborating with local Denver solo artist Kyle Coy?
Thunderthief: I wrote "Fireworks" last year when I first moved to Los Angeles. It took me a long time to get the sound and vibe I really wanted for the track before seeking a vocalist for it. "Fireworks" is about finally letting the person you love into your heart and all the amazing, and scary, things that come along with that. I pitched the song to Kyle late last year when I was back home in Denver for the holidays. We worked hard to write and record the track in the short time I was here. We recorded the vocals at [Denver's] Rusty Sun Audio between two different sessions, and [then] I put the rest of the song together back in Los Angeles.
303: What inspired the concept for the "Fireworks" music video?
Thunderthief: Once I made the decision to make a music video for "Fireworks," I knew that I wanted one of my closest childhood friends, David Engele, to direct the video. He had been traveling in Southeast Asia for the last year and half and we saw each other for the first time in a couple years in June to shoot the video.
We went to a music festival called Sonic Bloom together and came up with the concept for the video in the back of my car one afternoon during the festival. I wanted the video to have a simple yet magical vibe, and I think that David has really brought that vision to life. This video has been a reason for many of my childhood friends from home to be a part of my musical life, and the process of making it has been such a fun and nostalgic experience.
303: The music video and single debut will be released at your July 18th show in Denver at Summit Music Hall's Moon Room. What can we expect?
Thunderthief: I've been working hard on putting together a live band and I'm very honored to have these musicians be a part of my first show as Thunderthief. The drummer [Ryan Macleod], the guitarist [Ryan Kulback] and I were in a local Denver band called Ruin Sisera from 2005-2007. That band was a very pivotal project in my life that sparked my need to pursue music as a career. It's been wonderful getting to play with them again, and after 7 years of separation we have come together and rekindled a great chemistry that we once had.
There will also be 4 vocalists performing with me — all incredible Denver-based artists that I've gotten to know throughout the years of playing in Denver through the various bands I was in. Julie Almeria [formerly of Bop Skizzum], Janaya Alexandra [formerly of The Nautical Mile], Brian Wight [Singer-Songwriter from Colorado Springs], and Kyle Coy [Singer-Songwriter from Denver] will be singing various songs throughout the night.
303: You also have a producer role in an up-and-coming EDM project, Sidekicks, that brings artists from across the world together in collaboration with one another. How did this idea originate? And is there anything you can tell us about the near future for Sidekicks? How can other musicians get involved?
Thunderthief: After I got my single, "Falling," signed to Ohm Records, we had a remix competition that had over 100 participants. It blew my mind at how many people loved the vocals in that song and wanted to remix it. During, and after, that competition, I got several inquires about how I worked with vocalists and if I could help some producers put vocals to their tracks. I got together with Julie Almeria, who was living in Los Angeles at the time, and we came up with the idea to create a group that was focused on writing and producing meaningful and high quality vocal [tracks] for producers who didn't have the ability to do that on their own.
We came up with the name Sidekicks while working on our first track, "Hold On To Me," with UK-based producer Electro-Light. The song ended up premiering on a large YouTube promotional channel called "No Copyright Sounds" and has earned over 200 thousand plays from that channel alone. Since then, Sidekicks has released two more songs:
David Quinn – "Momentum" (Kolourbridge Records) that features Sidekicks vocalists Janaya Alexandra and Kyle Coy (EDM.net premiere & Youredm.com music video premiere).
Dead:Lung – "Something Real" (Ohm Records) that features Sidekicks vocalist Janaya Alexandra (Dubstep.net premiere & remix comp with over 40 submissions thus far).
We have over 20 more songs from various producers that we have been working on and will be releasing several more this year.
Currently, Sidekicks is comprised of myself, Julie Almeria, Janaya Alexandra, Erin Jo Harris [formerly of Bop Skizzum], Kyle Coy, Dani Poppitt [L.A based singer-songwriter], Dani Ummel [L.A based Berkeley music grad vocalist], and Kristi Persinger [L.A based singer-songwriter].
I always welcome to opportunity to work with more vocalists on Sidekicks projects, if their timbre and style work well for the track, so if anyone is interested in working with us, contact us through Facebook (facebook.com/wearesidekicks), Twitter (@sidekickslive), or email us at [email protected]
303: You originally grew up in Colorado, playing in local bands like Ruin Sisera & The Battleship Agenda, but have since made the move to Los Angeles. Do you feel you're at an advantage being involved in both music scenes? Many musicians often ponder making the same move, has the move for you proven beneficial thus far?
Thunderthief: I feel very fortunate to have grown up in the Denver music scene, and the friends I have made here have made me the person I am today. The differences between the two scenes are varied for sure, but I'm grateful to be able to see the advantages and disadvantages in both. I guess in a way that is the biggest advantage I can think of.
Moving to Los Angeles has been very beneficial for me pursuing music because I am surrounded by people who I am constantly learning from, and you are held to a much greater standard out there. It's not about who's making their mark in the city, it's about who can make their mark on the world, and that constantly pushes me to progress and improve so that I can be regarded by those standards.
303: What are your plans for the rest of 2014? Any last words to our readers?
Thunderthief: I will be releasing my Happy Accidents Vol. 1 EP in October and tons of new music from Sidekicks, as well. I will be starting to perform sporadically in cities across the country, both as a DJ and with a live band, and will be collaborating with many great people to continue making more music.
I have worked non-stop for the past three years to create the show that I will be performing Thursday, and it has brought me more joy and pride than anything else I have ever been a part of musically. I hope you all are in the midst of pursuing great things that bring the the kind of joy I feel everyday getting to work on these projects, and [I hope] you all wake up each morning loving the life you've built.
I am so grateful for all of you taking the time to read this, and if any of you end up coming to the show, please introduce yourself to me, I'd love to meet you!
Have a great day!

Written by Samuel Lang of 303 Magazine.
Photos courtesy of Ohm Records and Thunderthief.