Ah, Memorial Day weekend. At long last. Break out the white pants (or just take 'em off) and celebrate the onslaught of summertime shenanigans. Sure, it snowed last week- but tis the season for backyard BBQs, outdoor festivals, road trips, and ice cream cones.
To get your summertime party endurance in check, UK DJ Simon Shackleton brings you a 5-hour long dance party to warm you up for the season. Denver party crews The Fantastic Hosts and The Whomp Truck present Simon Shackleton's (also known as Elite Force) "The One Series," where Simon will be playing a 5-hour set at City Hall on Saturday, May 24, from 10pm until 3am.
Read on to learn about Simon's "The One Series," which puts an intimate spin on a big bad dance party by utilizing one DJ, one room, one night, and one set to create an ambience of all inclusiveness and shared experience to both our local club scene and across the globe. Simon tells of his musical and spiritual influences, Burning Man roots, and passion for connecting people to one another through music.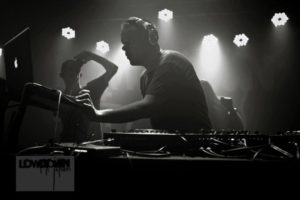 303: Tell me a bit about your mantra: "Electronic Music With Heart & Soul."
Shackleton: It kind of sums up the ethos of The One Series and the more open-minded, creative spirit that I hope flows through these long sets. There's a passionate connection between the DJ, the music and the people that I don't feel was being replicated in the shorter, more peaktime sets. As I've worked through the shows in this series, they've felt like they've taken on an almost spiritual mantra that's hard to put into words.
303: Hailing from London originally, where do you reside these days when you're not on tour? How do you find the club scene in Europe compares to that in the US?
Shackleton: I live in rural England on a farm – it's a pretty remote spot for the South East of England and the house is steeped in history, being built around 1480 (which I know is unheard of over here, but in my neighbourhood it's not entirely uncommon).
The club scene not only varies from country to country, but from city to city around the globe. For example in Berlin, there are no licensing restrictions, so you can drink for 24 hours if you wish (after all, we're adults and we should be able to make those choices ourselves, right?). The effect on club culture is that people go out and they dance for MUCH longer times than in many other cities. They'll stay in clubs for 10 hours or more without blinking – the net effect on the music is that it slows down to cater for people playing the long game. On the other hand, you'll find yourself somewhere where short sets and spectacle are de rigeur, so nights will burn bright and fade away just as quickly, in an intense burst of sound and light.
Check out Simon's "The One Series" set from his recent San Francisco show:
303: Your Simon Shackleton website features a photo of the "Church Trap" from Burning Man last year on its cover page. Why is that? How does Burning Man play an important role in your life and DJ career?
Shackleton: Actually it's not the Church Trap specifically, it was a video-mapped structure that Howie Wong (VJ AllOfItNow) installed which involved stretch fabric windows which were then video-mapped and projected onto, both with textures and 3D recessed images. It worked really well to create a sense of space. Each of these shows we've done has had it's own vibe and ambience, and I like to team up with super-talented locals to try to elevate the experience into something truly special.
Burning Man, however, is a MASSIVE part of my life these days. I'll be attending for the sixth straight year this year and it's inspired me and given me the confidence to take much of that spirit of creativity off the Playa and into the day-to-day. I'm not alone in not wanting to wait for 51 weeks of the year to enjoy something mind-blowing, so I've been partnering up with various Burners and Burners-to-be around the globe in pushing the bar and trying to create events that really mean something to people.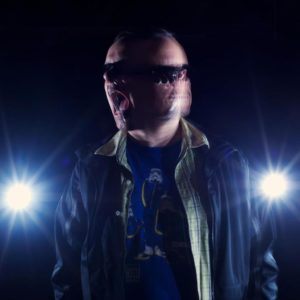 303: Tell me about your style of music: what do you like to play, how do you like to make people feel, and who are some of your influences?
Shackleton: My influences growing up were DJs like Laurent Garnier, Justin Robertson, Andrew Weatherall, Layo & Bushwacka, The Chemical Brothers, Sasha & Digweed, Sven Vath etc. I cut my teeth as a DJ playing long sets and enjoying seeing DJs who weren't afraid to twist the envelope and really stretch themselves over longer timeframes.
Acid House was a huge influence when I was young, and those parties kind of encapsulated my own eclectic mindset. They weren't just about 303 tracks, they were about a rich smorgasbord of sounds and styles, and that's something I've always held dear.
With The One Series, I like to start things deep, soulful, twisted and slowly move through the gears – sometimes I'll push things into some fairly heavy shapes, but I don't enjoy playing that hard on these sets. It's much more about the groove and drawing people in over time.
303: Your current tour, "The One Series," is focusing on the concept of one DJ (you) playing an extraordinarily long set in one room all night. What is special about this party? 
Shackleton: As before, there's a unique sense of 'journey' about taking people from One end of the night to the other. Each has it's own rhythm and it's own pace, not to mention a variety in set lengths, but generally speaking there is an astonishingly soulful feeling that comes from sharing the experience of an entire night with people.
At the end of the day DJing is all about context, as if you were writing a book: you can pace your chapters in real time and respond to what people are feeling. There's a big difference between that and a regular night where you might have 8 different authors, all writing in different styles with different mindsets and agendas.
Here Simon describe "The One Series" in the video below and how these shows have helped him to learn, enjoy, and explore the deeper side of his music:

[youtube:https://www.youtube.com/watch?v=jJWFPv5K5Rw]

303: What can we expect from your upcoming Denver show at City Hall?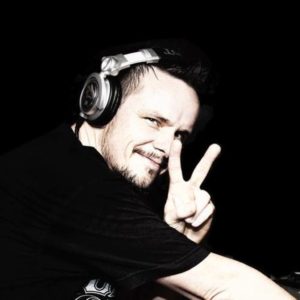 Shackleton: The last One in San Francisco was a really exceptional night, so the bar's been set high. That being said, the last few times in Denver I have been really blown away by the rich, creative spirit and passion of the people attending the nights. The Halloween show at City Hall was an absolute blast and I have no doubt we'll be raising the roof once again. The space we're using is also nice and intimate (these are not parties that are about auditoria) and that's really important for me. I don't want to lose that sense of connection with people.
303: Please elaborate on what this golden symbol for your The One Series represents. It looks ancient and possibly cursed- like you found it buried in a pyramid in Egypt someplace. 
Shackleton: Well it's a very cleverly designed ONE logo whereby the individual letters in the word appear in concentric circles. My partner in crime in the UK, Gower Preston, was respsonsible for that, although the version we had in San Francisco was a beautiful crafted piece made by Mad Dog Madigan, who does stage design for all my shows in San Francisco.
More details about Elite Force's "The One Series" Denver show and ticketing information can be found here. If I had to pick one party to go to this weekend, this would certainly be "The One."