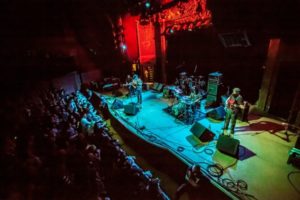 Southern rock group The Congress is headlining a show this Saturday, April 5th, at the Bluebird Theater. These guys are originally from the Southeast, and have recently relocated to Denver. So far, they have released two albums, The Loft Tapes and Whatever You Want, as well as a self-titled EP. They play pretty straightforward rock, which they simply describe as "rock 'n' roll," but with a distinctly Southern vibe. While they are somewhat pop-influenced and radio-friendly, they have an edginess in their guitar tone and in their use of reverb and distortion.
They will be joined this Saturday by Science Partner, an indie rock band from Denver. Science Partner are a six-piece group that formed in 2009. These guys play catchy pop rock, and they have released one album thus far,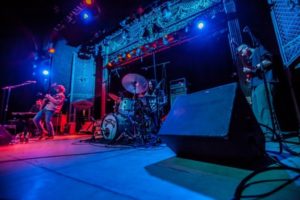 Rocky Mountain News.
Tickets are $12 in advance, and $15 the day of. Come check out some local rock talent!
Check out The Congress here: http://thecongress.bandcamp.com/
Or:  http://thecongressmusic.com/
Check out Science Partner here: http://sciencepartner.bandcamp.com/
Written by Addison Herron-Wheeler of 303 Magazine.
Photos courtesy of The Congress.