We all know image is everything. When you look good, you feel good. It's wise never to miss an opportunity to let clothing be the canvass that refines your personality. Here in Denver there are numerous companies who help create gorgeous portraits with contemporary creations and help you look your best. With "Stylin' On You" we'll highlight the fashion houses that are perfect for street ware or the boardroom. Chris Styles head of Idolize Clothing, a brand that is defined by innovation and keeping fly threads in heavy rotation. We chopped it up on the perfect outfit and how to create trends that breed longevity. This is like Michael Jordan teaching you to shoot a free throw. Stay dipped.
Describe your clothing brand.
 Idolize is a unlimited clothing movement that focuses on simplicity but effectiveness. The colors red, yellow and black are meant to channel passion, focus and consistency. The pieces we use are fashion fit to give a slimming elevated look but not be too casual.
Who is your average consumer?
Our average consumer is a self-motivated hustler that's not afraid to push the envelope but still fashionably aware of his or her look. He or she doesn't follow crowds they make them!
How do you determine and dictate the trends to follow or create?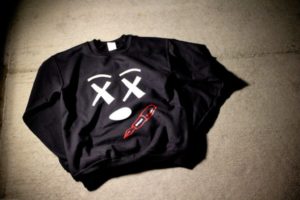 I look into longevity of a trend, there's so many brands that jump from here to there trying to follow what they think is the next big clothing trend. When you do that you're hot for a little and then you end up like FUBU or Ed Hardy. Simplicity has always been a focus as well as maintaining quality of the pieces. You're not going to see tons of logos and crazy colors from Idolize.I feel that takes away from the creativity of building a complete outfit.
What's the key article of clothing that "makes" an outfit?
This is a tough one! Everything plays a huge part but I'll go with the top. That's the first thing they see and should be the strongest piece. The second would be shoes.
Current trends you love? And current trends you wish would disappear?
I'm into the black on black with red shoes trend, dark blue denim jackets, red on red snapbacks and leather. The trends I hate, big clothes (that's been out of style for 5 years now), creased pants with the line in the middle and tops and bottoms with the exact same fabric or textile. Ed Hardy is still selling to someone somewhere and so if Affliction those are both something that should be gone. Women that only wear sneakers with everything, that's something that can be left behind with Ed Hardy. On some occasions you need to dress up and Air Jordans will never match with a dress in my eyes.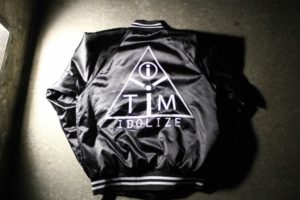 Favorite places to shop for personal clothing?
A few good places in Denver are Diesel, Levis, Division West, Family Affair (downtown). If I'm going online I'll hit Hypebeast, Idolize (of course), Karmaloop (sometimes).
Who inspires your fashion sense?
That's kinda hard to say, if I see someone downtown or at the mall and they're wearing something I like then I'll take a piece of that and add my own swag to it. A few people that I look for are Kanye West, Fabolous and David Beckham 
What are some easy tips to dress for each season?
Keep it simple! That way you don't have to constantly jump from trend to trend. Black will always be in and so will red.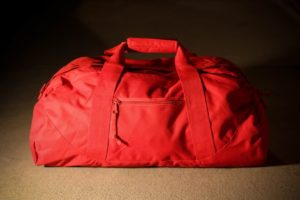 What about your brand stands out?
I think the meaning and movement behind it. Every brand has a meaning but Idolize gives you a feeling that when you put on one of the pieces is enhanced. The movement is unlimited grind, unlimited shine no matter if you're a basketball player or entrepreneur.  
Dream person to dress?
Kanye West