This Thursday, March 13th at the Larimer Lounge, Disgrace The Traitor will celebrate their EP release with a special show. Disgrace The Traitor is the one-man project of Mike Trujillo, formerly of local rock bands Take to the Oars and Vonnegut. Although the music definitely seems very personal and contains a lot of emotion, it's not the acoustic side project one would expect from a solo artist. Disgrace The Traitor is still very heavy and utilizes fuzzy guitars and aggressive vocals, yet the lyrics are personal and the music is still very catchy and full of hooks.
The new Disgrace the Traitor EP, …To Pick Ourselves Up, is going to be available at the sh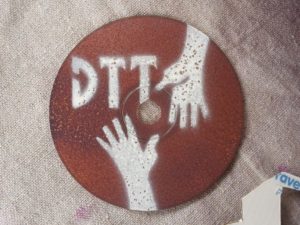 ow, and Mike has hand-painted some limited edition first run copies for the event. They  will be joined by soul-influenced rock band XVX, featuring local musician Kyle Simmons. Doors are at 8:00pm, and the show starts at 9:00pm. Tickets are $5 (if you get there early), $8 in advance, and $10 the day of the show. Come out to get your limited pressing of this release, and check out the show.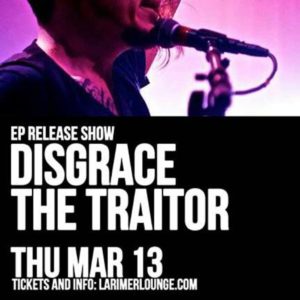 For the facebook page, go here: https://www.facebook.com/events/530614910387452/
For ticket info, go here: http://www.larimerlounge.com/event_details.cfm?blogid=1422
PURCHASE SEATS / TICKETS BEFORE THEY SELL OUT 
Written by Addison Herron-Wheeler of 303 Magazine.
Photos courtesy of Disgrace The Traitor.