Denver Fashion Weekend kicks off one week from today, and instead of having a two-night event like last Fall, DFW will be three nights: Thursday, Saturday and Sunday.
But in case you haven't had your fashion fix, Fashion Association Denver (FAD) is hosting Spring Into Denver Style, where locals can see designs from some of Denver's best. The event is sponsored by Fashion Denver and Fashion Design Center of Denver and will be held at the newest Fashion Design Center's location on Lawrence Street. It's open to the public and fashion enthusiasts state wide.
Date: Friday, April 4
Time: 6 – 10:00pm
Location: 3301 Lawrence Street, #3, Denver
To hear a little more about this week, 303 Magazine spoke with local designer and FAD rep, Mona Lucero.
Why did FAD want to partner with 303 Magazine's DFW and host this event?
Mona Lucero: AB (303 Magazine's publisher) and I have been talking about the possibility of collaborating in some way. He came to me and asked me if we would be interested in doing something the night that Denver Fashion Weekend has open. We have been communicating about the future of Denver Fashion and particularly a true Denver Fashion Week, and we want to support each other.
What is the event all about?
ML: For the first FAD event, we thought we would do something simple. We decided a good idea would be to show an example of the breadth of talent, skill and how many designers there really are in the Denver area.
In partnership with 303 Magazine's Denver Fashion Weekend, FAD is inviting Colorado fashion designers to Spring Into Style by presenting one of their designs at the new Fashion Design Center.
One Design. One Model. Designers, you are responsible to bring your model or wear your own design or both.
This is the first official FAD event and it's being sponsored by Fashion Denver, Fashion Design Center- Denver & the Fashion Arts Fund! Come and show your newest work for Spring 2014 and network with other fashion designers and industry professionals!
The Denver Fashion Truck and Judith and Joe will be parked out front for you to come and check out local mobile fashion. Afterwards, have your photo taken on our red carpet!
Why are local designers important to FAD?
ML: There are a lot of designers and other fashion professionals who are on their own here. There is no formal garment industry or garment district and these people need support, educationally, monetarily. Not to mention moral support. Without this support, industry professionals will need to find it in another place and we want to keep them here, if at all possible. In any major city, fashion is a big part of commerce and culture.
Who is participating at this event?
ML: So far, we've received replies from over 25 designers who will be bringing their models. I've personally heard from couture designers Maggie Burns, Brooks Luby. Also,Tess Vigil of 50 Dresses, who has shown at Denver Fashion Weekend has RSVP'd. Kotomi Yoshida, who will be showing for Denver Fashion Weekend for the second time has also indicated she will be there. If you know these designers, then you know it's bound to be a fascinating fashion night.
What can we expect to see?
ML: My guess is that we'll see anything from gowns to street wear. Denver is eclectic and surprising and that's what so great about fashion here.
Why should people come to this event?
ML: You'll get to meet Denver designers, see their work, talk to them about how to buy their work or order a design. It will be a fun night.
Anything else you'd like to add?
ML: FAD sees a bright future for Denver fashion. Events such as this will help Denver fashionistas become aware that they can buy and wear Denver design and support the burgeoning local fashion industry.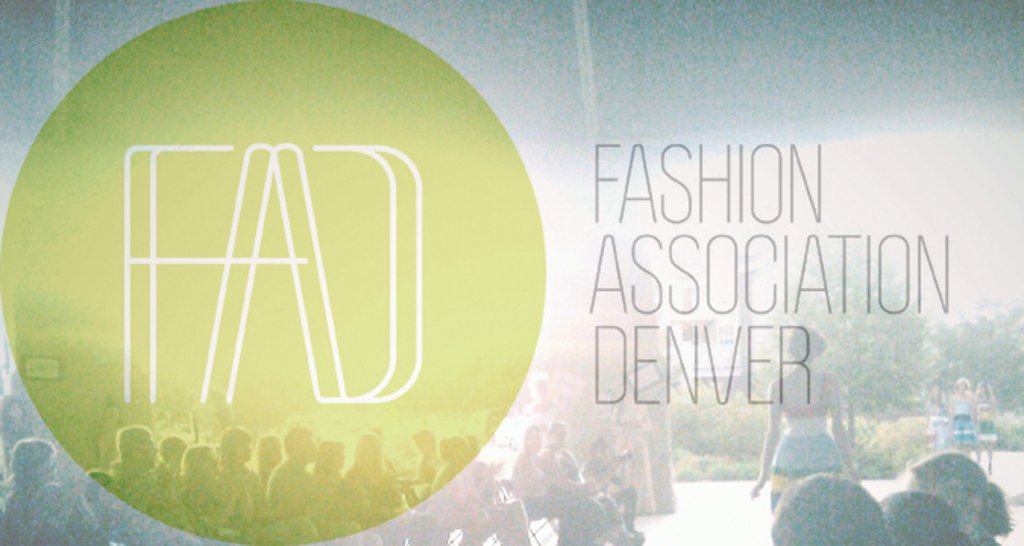 FAD's mission:
A little over 3 years ago, Kathy Bacon, who is the moderator for Pay it Forward and Fashion Forward Radio, and I approached the City of Denver Arts and Venues. We wanted to see if we could get their support in starting a Fashion Association. They found several marketing and organizational professionals to help us.
They were Stephanie Blake of Blake Communications – a Denver marketing firm – and Malcolm Daly, who focuses on helping beginning organizations find their wings. With Stephanie's help, we put together a survey that was sent out to Denver industry professionals to get their feedback on what they wanted in a fashion association, or if they wanted a fashion association.  In addition, we hosted general meetings with many attendees, including people from the Mayor's Office, Cherry Creek Arts Festival and other esteemed designers.
Armed with about 150 responses, we realized that designers and other fashion pros were overwhelmingly excited about an association. With that information, Denver's Arts & Venues helped us to find Malcolm, who then through a series of meetings, helped us come with what we stood for, what we wanted to accomplish, and a mission statement.
The main focus of the fashion association is help inform and support what's happening in fashion in Denver and Colorado. There are at least three fashion organizations,  a couple of fashion weeks or weekends, fashion shows and many designers, models, photographers, bloggers, hair stylists, etc. Before we started, a lot of people weren't even aware that each other existed. Since we started our Facebook FAD business page and what I like to call our insider group where fashion professionals can post on their projects, events or even resourcing needs, I believe that's changed a lot.