It takes some serious guts to name your band after the most commonly disliked age group, "tweens." Even the mention of the word is enough to turn some possible fans in the opposite direction. You have to be able to seriously prove yourself with a name like that.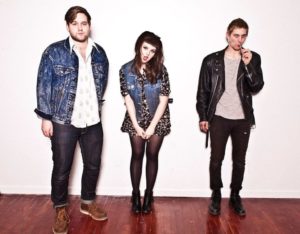 Look for proof no further than Tweens' forthcoming self-titled LP, the punk-tinged debut from Cincinnati's trash-pop trio, out April 8th.
The band cites punk bands such as The Donnas, The Trashwomen and the Bobbyteens as influences—and that vibe is apparent throughout the LP—but the sound Tweens are creating is truly their own: a collection of new, garage-pop influenced tracks, a far cry from the sound you might be expecting.
Check out their single "Forever" below and stay tuned for their LP, out April 8th.