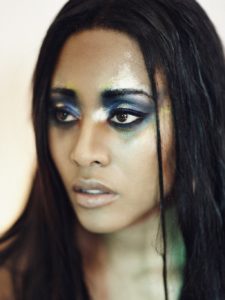 British pop icon VV Brown has returned with her second studio album and released a brand new version of "Faith" from her Samson & Delilah LP album. Her new version features vocals by Kele Okerele of Bloc Party. VV Brown has added singer to her very impressive resume of talents. Singer, songwriter, producer, and now a record label owner are just among a few of the many activities you will find Vanessa aka VV doing.
This long overdue album is soaring straight towards a comeback. Spin called the track as "fusing itchy electro pulse to smoky soul testimonials." This track's fusion of vocals and indie-electro beat are key elements in VV's new album. Billboard described her new album as:
"A darker, more electronic effort than 2010's breezy "Traveling Like The Light," Samson & Delilah" finds Brown singing in an entirely different register of her voice of 11 synth-driven songs that are even more commanding, vulnerable and melodically infectious than her previous repertoire."
VV worked through all the bugs and emerged with a crafted mature electronic soul sound that suggests she's gunning to becoming something new. She is intent on achieving the peak of her epic electro-pop sound twist of ultimate lyrical and musical achievement. This album is her prophetic manifesto, her message to the world that she is a force to be reckoned with and she is here to stay.
The track is available on NME for preview and pre-order the track, which comes out March 17th. Samson & Delilah is available now everywhere in the US on YOY Records.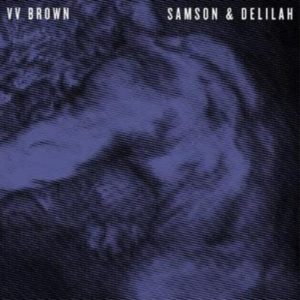 Tracklisting:
Substitute for Love
Nothing Really Matters
Samson
I Can Give You More
Igneous
Looking For Love
The Apple
Faith
Ghosts
Knife
Beginning
Links V V Brown Website V V Brown Facebook V V Brown Twitter