Neither a former Beatle nor a spherical battle station, Texas-based Ringo Deathstarr are a delightfully sublime art-rock trio. Lucky for us, the band's latest tour will bring them into Colorado early next week. Ringo Deathstarr have been creating moody, psychedelic pop since 2005 when singer-guitarist Elliott Frazier formed the band in Beaumont, Texas. It wasn't until 2011, however, after a few line-up changes and a move Austin that Ringo Deathstarr started to gel.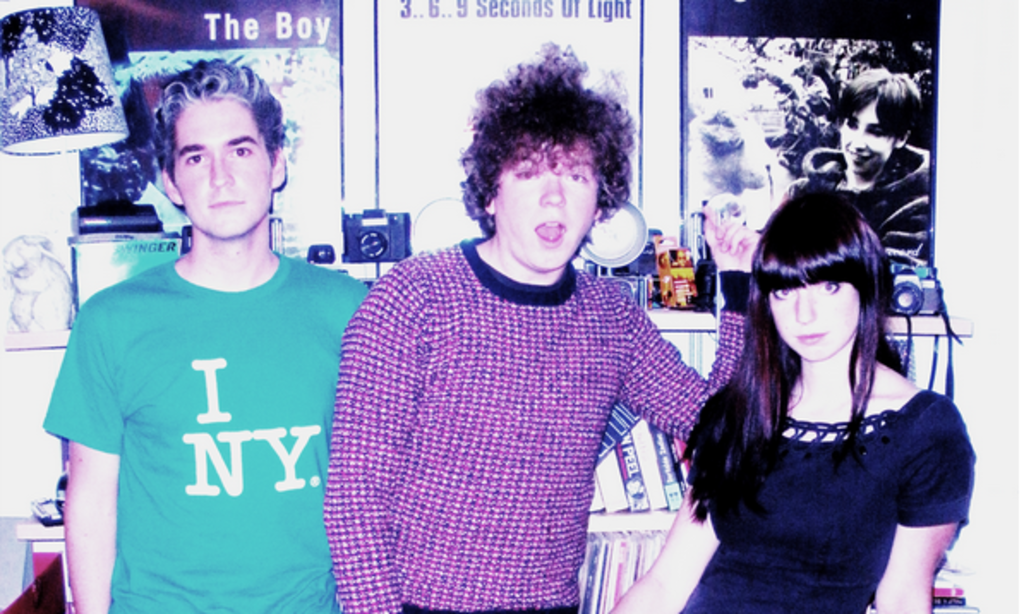 The band's first album, Colour Trip, was released to great acclaim and favorable comparison to The Jesus & Mary Chain and My Bloody Valentine. A second album, Mauve, was released a year later and was also met with critical success. The positive buzz surrounding the band culminated in the band landing the enviable gig of supporting alt-rock legends The Smashing Pumpkins on their 2011/2012 tour.While the tour with Smashing Pumpkins elevated the band's profile in the US, Ringo Deathstarr's popularity in Japan is much higher, which is why the band's latest EP God's Dream was released their late last year and is only available in North America this month.
Much of the charm of Ringo Deathstarr's music comes from the way Frazier and bassist Alex Gehring's vocals compliment one another. His steady drone and her sticky-sweet voice are a potent combination. Likewise, the band's fuzzy guitars and hummable melodies allow Ringo Deathstarr to maintain the delicate balance between noise and rock. Able to pull off both noise-soaked rockers and gentle love songs with equal aplomb, the band's music is textured and deliberate while at the same time feeling organic and spacy.
Both of the band's albums Colour Trip and Mauve are great headphone albums, the sort best experienced in a dark room. Ringo Deathstarr's music, vibrant and loud, should translate well live in person, which is why their upcoming concert, with supporting act Purple, on Tuesday February 25th at the Hi-Dive is so exciting.
Still need convincing? Check out "Rip" the first song off of Mauve below.