Have visions of sugar plums dancing in your head turned to feelings of regret and shame from that extra piece of grandma's pie this holiday season? If you — like me, threw your healthy eating inhibitions to the wind once the gingerbread houses and sugar cookies came out of hiding you may have intentions of cleaning up your act this new year.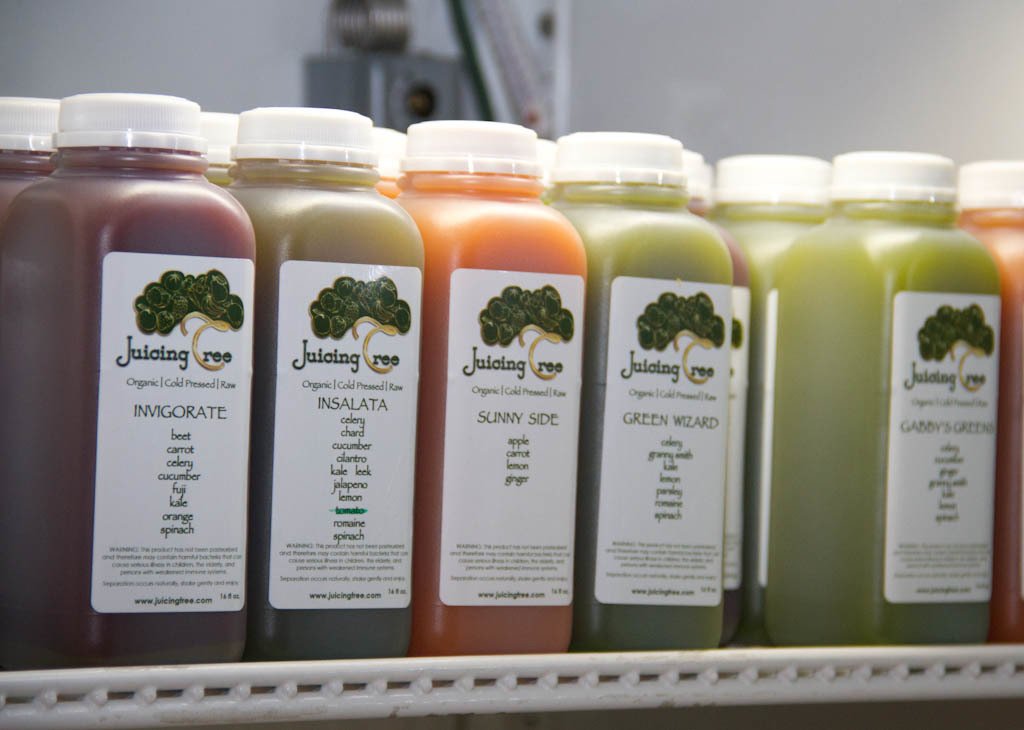 Jump start your healthy New Year's resolution with a juicing cleanse from a local Colorado company: The Juicing Tree. Whether you have goals of shedding some unwanted pounds this year or simply want to free your body of excess sugar and preservatives — cleansing is the perfect solution. This Denver-based company specializes in hand-made small batch, cold pressed, organic juice.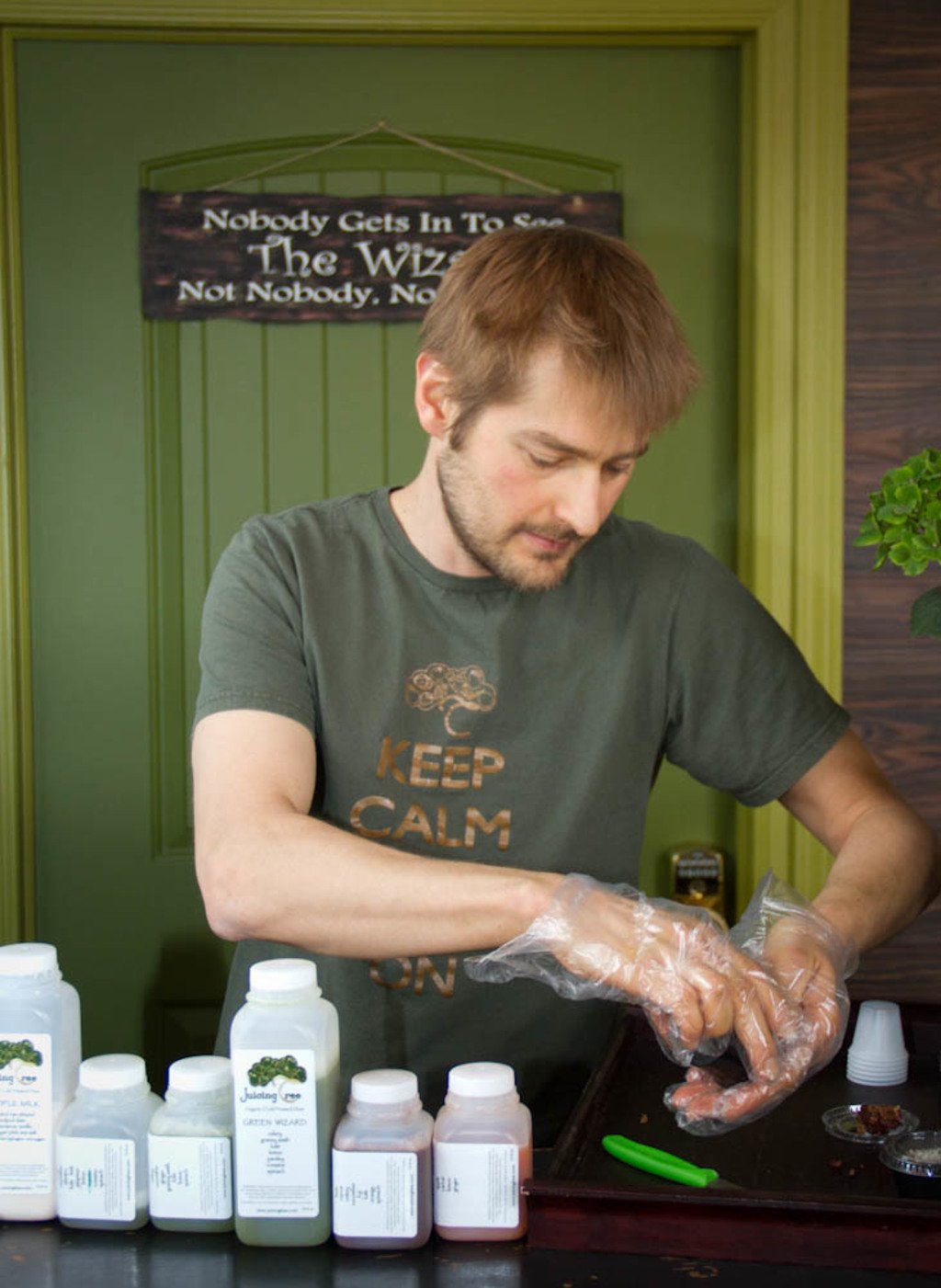 The Juicing Tree prides itself on being a boutique juicery, pressing small, hand crafted batches of raw juice from the finest organic fruits and vegetables.
"Cleanses bought from large stores have been high-pressure pasteurized" founder of The Juicing Tree Paul Krzystyniak said. "It doesn't matter how many times they say raw on the bottle — it's not raw. When it has a 30-day shelf life, you cannot tell me it's raw."
Never having done a cleanse myself I was a bit sceptical to try. With "hanger" being a staple word in my vocabulary I was afraid I was going to die of starvation sometime during the three day all-juice diet. Turned out not be scary at all — and I did not, as expected, do anything out of hanger that I regret.
My experience…
What I did: a post-Thanksgiving 3-day cleanse
My results: lost 2 pounds
Favorite flavors: Sunny Side and Mindful Milk
It was easy: There were no complicated instructions. I went into the store, picked up my juices and was told to drink 6 a day — in any order with lots of water. Easy as that.
I did not starve: With 6 juices a day I never felt hungry. At times I actually felt full from so much liquid. There were no strict rules about avoiding food like the plague — if I felt hungry I was allowed to supplement the juices with raw fruits, vegetables, seeds, or flax.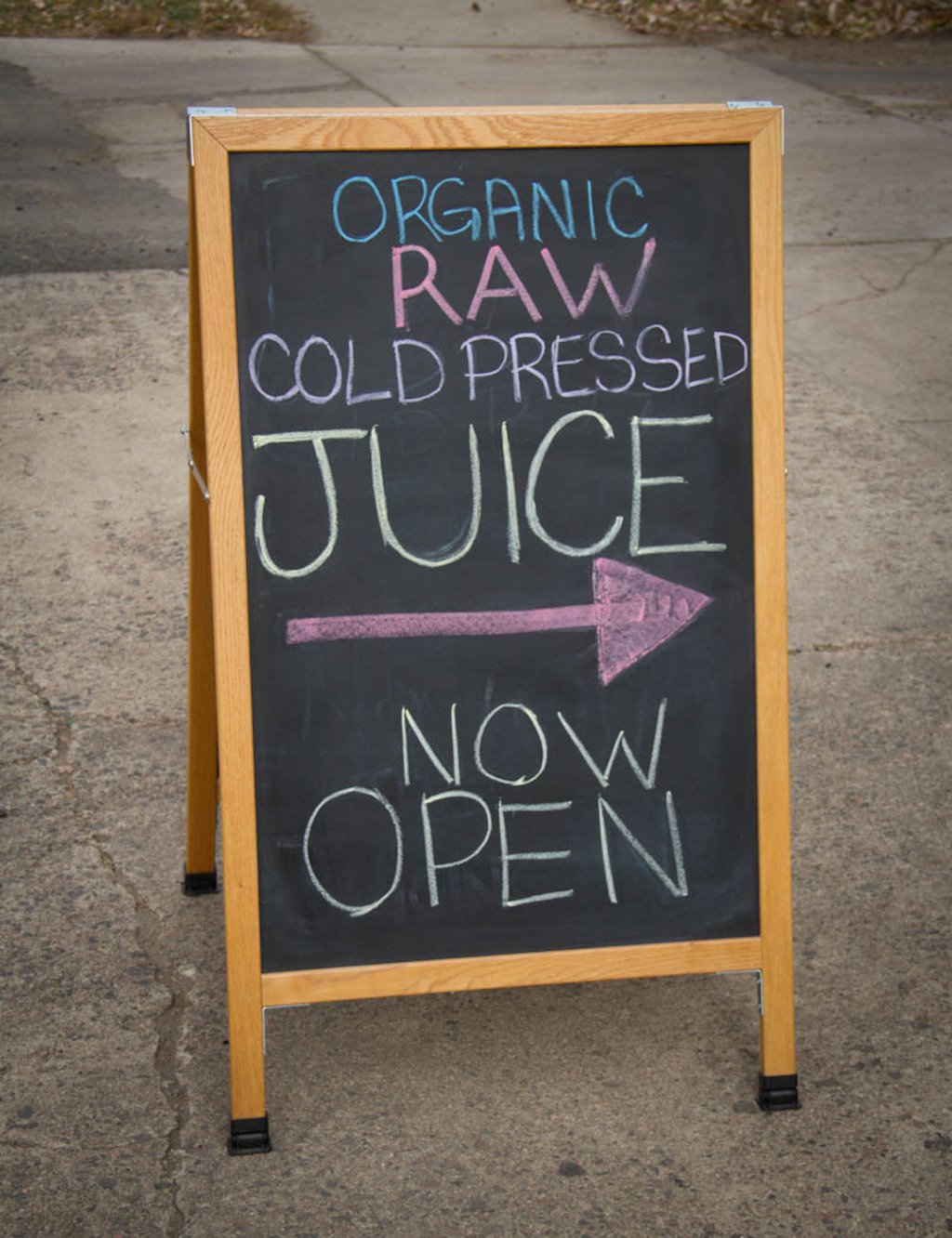 I felt cleansed and revitalized: After 3 days of more liquid than my body had probably ingested in 2013 you bet I felt cleansed out. The fact that all those liquids were chalked full of vitamins, minerals, and nutrients left me feeling great and full of energy.
So many options: I elected to try the 3-day cleanse, but there are 1 and 5 day options. In addition to delicious juices they have a unique selection of healthy snacks and desserts to satisfy any sweet-tooth.
—
Of course this cleanse is not a quick-fix diet elixir. It is a great way to jumpstart a healthy eating lifestyle, especially after the holidays. Think you are off the hook if you are already living a healthy lifestyle? Think again.
"There are toxins all around us that we are not even eating" Krzystyniak said. "In the air, the chemicals around us in cleaning supplies, even the soaps we use. There are definitely benefits of cleansing even if you are healthy."
All photographs by Crystal Rhea.
The Juicing Tree
1504 Ivanahoe Street
720.509.9055
www.juicingtree.com