Well, Cheeseheads: the Ultimate New Year's Eve Incident is officially sold out. But you already knew that. Because you've already had your tickets for months. You preordered them. Or you'll buy one last minute in parking lot of the 1st Bank Center (or the lobby of Broomfield's Aloft from some feathered, sequined, dreadlocked hippie chick). The 1st Bank Center's ticketing website lists tickets available ranging from $40 for $1,400- although String Cheese Incident's website declares the show is sold out. Riddle me that.
Have no fear, Cheesecakes- you know them, you love them, and if you want to attend their New Year's Eve soiree, then you know how to find yourself a ticket.
This year's Incident not only marks the end of 2013, but also the 20th anniversary of the String Cheese Incident. SCI will be played three shows at Broomfield's 1st Bank Center on December 28th, 29th, and 31st to celebrate another fun filled year of touring, festivals, music, and, well… cheese, of course.
I recently had the pleasure of interviewing SCI's bassist, Keith Moseley. Read on below to find out more about their NYE Incident and special guest appearances, their own record label, SCI Fidelity; Moseley's "scide" projects, and 20th anniversary plans, including a new SCI studio album.
303: The String Cheese Incident has some very special guests playing with them over this New Year's Hometown Throwdown. The Del McCoury Band, The Flaming Lips, Bootsy Collins, Steve Berlin, Karl Denson. Yowza. Bluegrass and funk and strobe lights, oh my. Can you give me a clue about the three-ring circus plans we can expect from this Incident?
Keith Moseley: Yes, the guests. There are very special and unique guests every night. Bootsy Collins promises to be something different than we've ever had before. Hopefully we'll get him to sit in with us and throw down some funk. We also have Karl Denson and his Tiny Universe horns section on the 28th and 29th.  Then on the 29th are the Flaming Lips. We anticipate having Wayne up to do a song or two with us. Wayne and I share Oklahoma City hometown roots. We also have a couple friends from Los Lobos that will join us on the 29th.
And some other unannounced special guests… surprises and collaborations! It's our 20th anniversary on top of our New Year's extravaganza on the 31st so we've tried to dig deep into our past here.
We've tried to dig up some artist friends. Last year we had simulated a giant snow globe with angels flying in, so I'm sure we'll do something equally entertaining.
303: SCI Fidelity has been refining the business aspect of music since 1998 by ensuring the creative freedom of independent artists. Tell me a bit about SCI Fidelity Records and your mission to use artists' music to connect with fans. What inspired you to "take control of your own destiny" and establish your own record label?
Moseley: Well it was kind of in line with the DIY attitude that we've had with ticketing and merch. The record label kind of came about out of those philosophies. The band was just getting rolling at the time and we had talked to some other record labels and bands about their experiences with various record labels.
We felt it would be in our best interest to keep control of our own destiny by having our own record label. Not being told we need to tour to these cities at these dates or put out a record by this date and can't tour until then, etc. Then we could work with who we wanted to, producer-wise, to keep complete artistic control.
Then we maintained the label by inviting other artists we knew from the scene: Keller, Tea Leaf Green, Umphrey's, Disco Biscuits. Other contemporaries, our friends. We wanted to get their music out to reach as many people as we could. It's been 15 years of fun, good music, and trying to help our friends and promote them in the best way that we can.
303: Tell me about SCI Fidelity' 15th Anniversary Compilation of thirty songs from some of their most acclaimed albums from over the years. How did you narrow down the songs?
Moseley: Yeah, we had a lot of help from Matt Hogan and the guys at the label. They did most of the figuring out by in-house label people.
303: Artists like Keller Williams, Umphrey's McGee, Lotus, The Radiators, Disco Biscuits, The Infamous Stringdusters , and of course String Cheese Incident and all of their "scide" projects are featured and listed in chronological order by release date. Plus it's available for free download on SCI Fidelity's website. What a great holiday gift for your fans. Thanks for that.
Moseley: Yeah, of course.
303: Tell me about what The String Cheese Incident has planned for 2014, your twentieth year as band.
Moseley: Our new album is finished and we're looking at a spring time release date. This is the first time in a while that we've had a new studio album out. We're really looking forward to that. We're planning on some select dates, festival appearances, and on into the fall.
Twentieth year anniversary with all the original members of the band- it's amazing to hit that spot. Still getting along and still making the best music we ever had. String Cheese Incident is breaking new ground and improving all the time. The song writing, the collaborating, the singing- we're at the top of our game. It's an exciting time for the band.
303: Plan on making (or breaking) any New Years resolutions this year?
Moseley: Haven't even thought about it- but I should probably put some effort into it.
303: I saw your side project with Tim Carbone (Railroad Earth), Jason Hann (SCI), Phil Ferlino (New Monsoon), and Jeff Miller (New Monsoon), The Contribution, a few summers ago at Yarmony Festival in State Bridge.  Tell me a bit about how you guys collaborated and recorded the album "Which Way World."
Moseley: That was a project that was kind of dreamed up by Tim and Jeff originally. The idea was sparked at Horning's Hideout a few years ago when they were in attendance. Those guys wrote a few songs and put them together and contacted Jason and I to do the rhythm section. It came about pretty quickly and fast forward to now: it's a project that hasn't played many gigs due to everyone's conflicting schedules. There's another record in the works now, though, so be looking out for a new Contribution album in 2014.
303: Do you remember last year after you and Bill Nershi joined Keller Williams at the "End of the World Party" at Warren Station in Keystone, we were all hanging out at the Kickapoo having a beer and some crazy blonde chick with glasses gave Bill a wet-willy?
Moseley: (laughs) I think I do.
303: Yeah, that was my friend, Michelle. Sorry about that.
303: You're not making it up to the mountains for the sold-out Keller and His Compadres show this (last) weekend? You'll be missed.
Moseley: Not gonna do this one. He's mixing it up. He's got Travis and Kang coming out this time. I did just play with Jeff Austin and Keller at "Grateful Grass" to benefit the Rex Foundation (the Grateful Dead family charity) in San Francisco at the Fillmore, though. We played all Grateful Dead tunes done acoustically.
303: Looking back on the last year in the life of The String Cheese Incident, what was your favorite memory with the band? What about your personal stand-out moment of 2013?
Moseley: Favorite moment with the band was probably collaborating with the Zac Brown Band at the Lockn' Festival in Virginia over Labor Day. Prior to that we went to Atlanta to hang out with Zac at his place and learned some songs. Learning some songs with him and getting to know him, that was a lot of fun. It was a definite stand out. Personally, I'm gonna say that at Horning's Hideout last year we took a really nice family trip out to the Oregon Coast afterward. That was really special.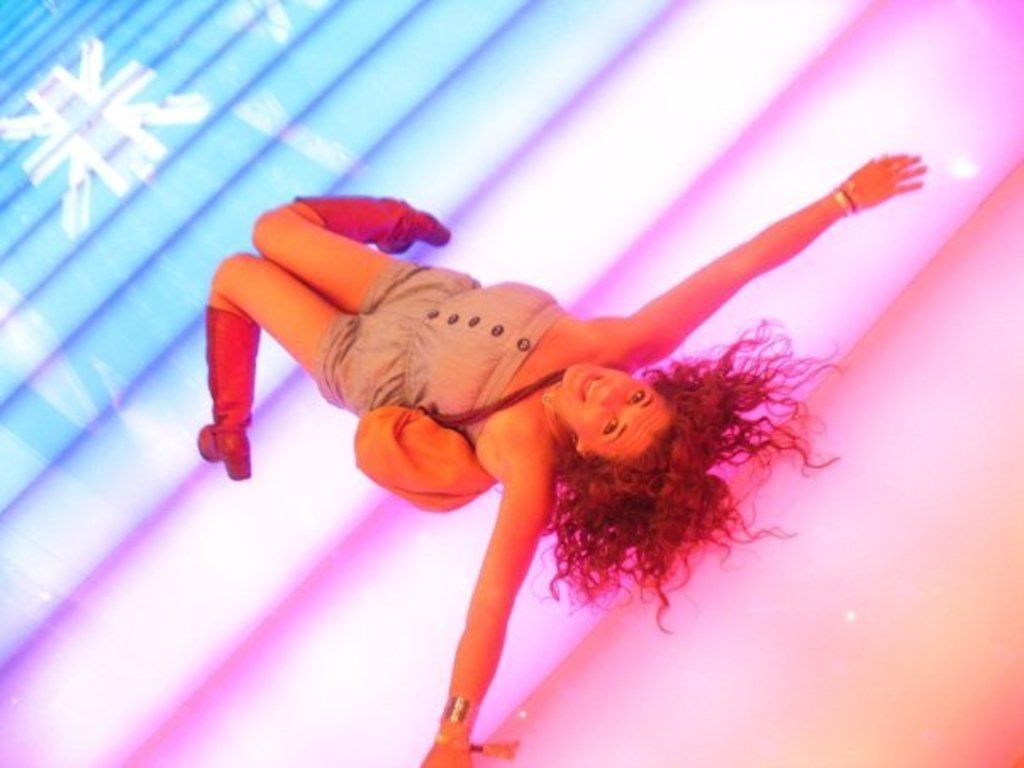 Allison Cohn loves gold spray paint and nonsense. She also has a very difficult time sitting still and keeping quiet. She can often be found dancing like a fool when she isn't hiding out in her mountain lair or gallivanting around the globe.