For over 30 years, the Tennyson Center for Children has been bringing music, entertainment and dining together in one event to support the children who have been victims of abuse, neglect, and other traumatic emotional experiences. This year, the 36th annual TCC Denver Dinner, which will take place on Saturday, November 9th at the Hyatt Regency Hotel, will be supported by local Denver musicians, Stephanie Bettman and Luke Halpin. The pair's musical abilities to shed light on some of life's most challenging obstacles through their uplifting, acoustic style makes them a perfect fit for this wonderful cause.
Bettman & Halpin, the folk/americana duo that has been touring together since 2008, has already devoted a year to spending time with the children of TCC and drawing inspiration that has led them to write four new songs, including Diamond, which they will perform at the Denver Dinner.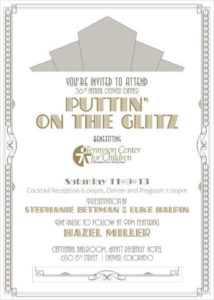 "That's one of the things that I like to do as I song write: pick a topic, usually whatever I am recognizing or reflecting around me, then I like to dig into the deeper emotional issues that we all deal with," Bettman said. "I get down in it and look in the directions of healing and light and see what the path is and then write from there."
Jim Bradburn, a TCC board member, recognized their rare musical talent more than a year ago after seeing the duo perform and then approached the two musicians about possibly writing a song about child abuse. Diamond, which was written as a direct result of Bradburn's request, and three other songs that were influenced by their experiences with TCC, including last year's event's key note speaker, will be released on Bettman & Halpin's next album, available in early 2014. The duo also hopes to release a music video for Diamond in the hopes of raising awareness and funds for the organization.
In addition to their presentation at the Denver Dinner this November, Bettman & Halpin have been leading a four-week workshop through out the month of October for the children of TCC. Bettman, who has many years of experience in theater, has been working with Halpin and TCC Chaplain, Angela Sanders, to explore the children's creativity and emotional awareness through music, dancing and theater during these four weeks. The children will give a special performance with Bettman & Halpin on the final Tuesday of the workshop to show off everything they have learned this month.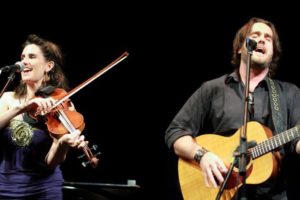 "You hear stories about what these kids have been through and you're kind of daunted but then you meet the kids and they're cool kids and they're really deep and surprising and profound," Bettman said. It has been really neat getting to know them and the Center."
The event will begin with a cocktail reception at 6 p.m. followed by dinner and a presentation at 7. If you can't make it on November 9th, make sure to catch Bettman & Halpin's next concert in Denver at South Broadway Christian Church on December 15th.