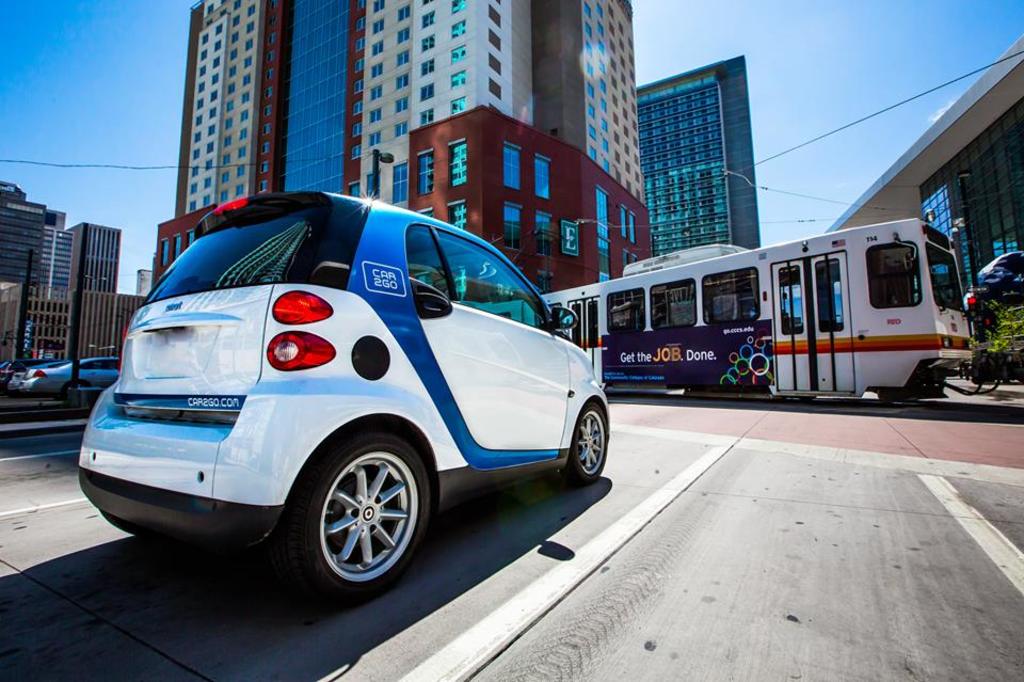 Driving around Denver, it's hard not to notice the dozens of white smart cars that are parked randomly on the side of the road. You might have heard rumors about them, like how you can literally jump in them and take them anywhere – whether it's for five minutes or five hours. But what is story behind the evolution of car2go?
303 Magazine reached out to car2go's Denver Location Manager, Michael Pletsch, to learn a little more about the company, how to find the cars, and why they're so much better than owning your own or taking a cab.
303 Magazine: When did car2go launch?
Michael Pletsch: The North American pilot program started in November 2009 in Austin, Texas, and opened to the public in May 2010.
What is the whole idea behind it? 
MP: car2go offers an innovative mobility solution redefining individual transportation in rapidly growing urban areas through a network of several hundred environment-friendly smart fortwo vehicles for rent. car2go provides an innovative mode of "on-demand" transportation, which complements existing public transportation alternatives by bridging the gaps commonly associated with the "first and last mile" of a public transit commute.
car2go is designed to address issues cities face:
Alleviating congestion – The average car goes unused for more than 22 hours a day.  But with car2go's point-to-point, on-demand model of car-sharing, our cars are used multiple times per day.
Reducing emissions – The car2go network is comprised of smart fortwo cars, which are among the most fuel-efficient non-hybrids in America.
Maintaining Quality of Life – People who live in car2go cities have access to use a car whenever they want or need a car, without having to pay premium prices for parking, fuel, maintenance and insurance.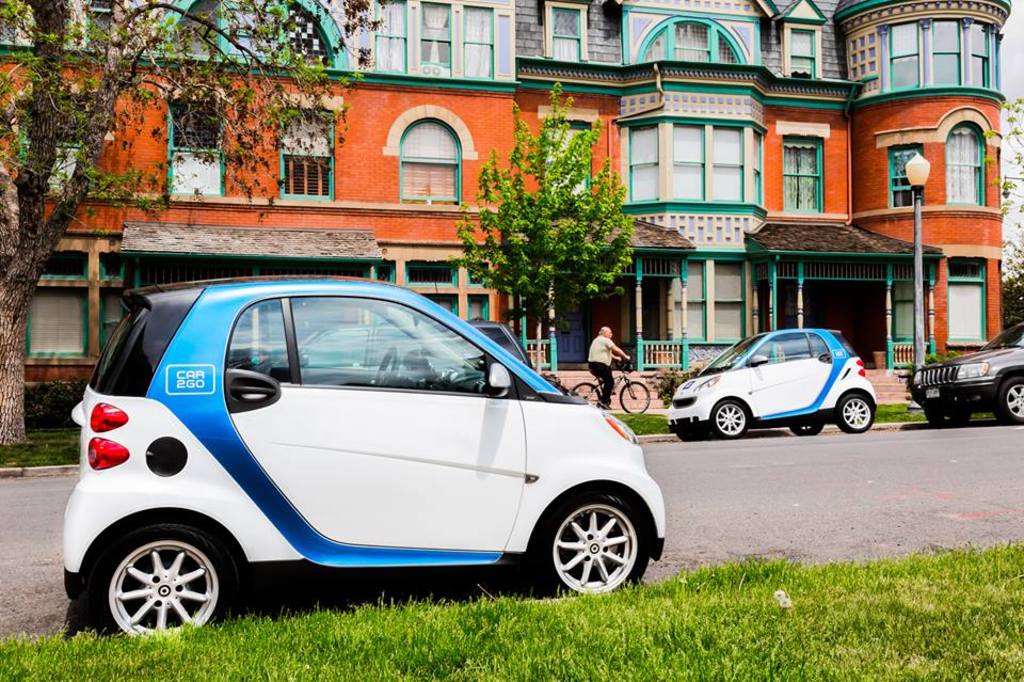 How accessible is car2go?
MP: car2go is extremely accessible with 300 car2go edition smart fortwo vehicles within a 42 square mile Home Area in Denver. Denver car2go members have access to use the unique point-to-point service at any of our 9 car2go cities in the United States. Members can find available car2go vehicles using the mobile app, website, or directly on the street on-demand.
Where are the smart fortwo cars parked?
MP: car2gos can be found on any Denver public street with time limits of two hours or more within our Home Area. We currently have seven dedicated on-street spots in Downtown and three dedicated off-street spots. Dedicated spots are indicated on the mobile app, website and the GPS units of the individual cars. Keep informed of upcoming off-street dedicated spots through car2go Denver's Facebook and Twitter.
How affordable is it compared to owning a car or getting a cab? 
MP: Members pay only for the time they use the car, by the minute, with discounted rates for hourly and daily use. There is no minimum amount of time that a car can be used – whether a member needs a car for 10 minutes or an entire day – they simply get in and drive for as long as they want without having to commit to a mandatory return time or location. Parking, fuel, maintenance and insurance are included at no additional cost, and there are no annual or monthly fees.
For more information on car2go in Denver and to test out one of their smart fortwo cars, click HERE.