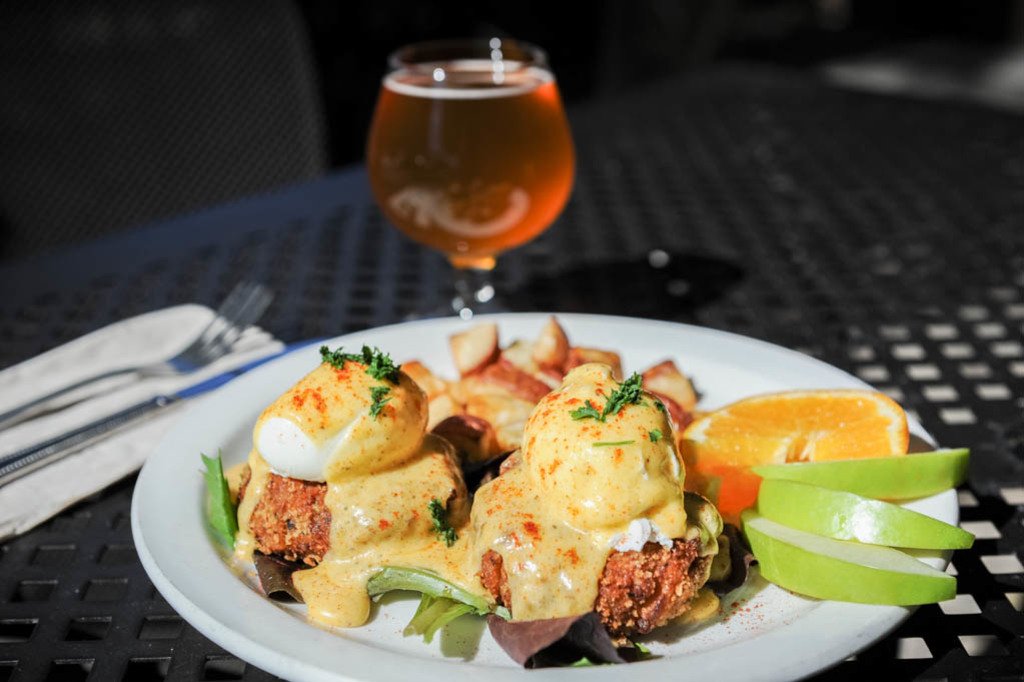 What: The perfect recovery brunch at one of Colorado's most creative breweries
Where: Vine Street Pub & Brewery, 1700 Vine Street
When: Saturdays and Sundays 11am-2:30pm
You've got to try: One (or all!) of the four brunch-only options  like the Crab Cake Benedict alongside one (or all…) of the 20 rotating Mountain Sun brews on tap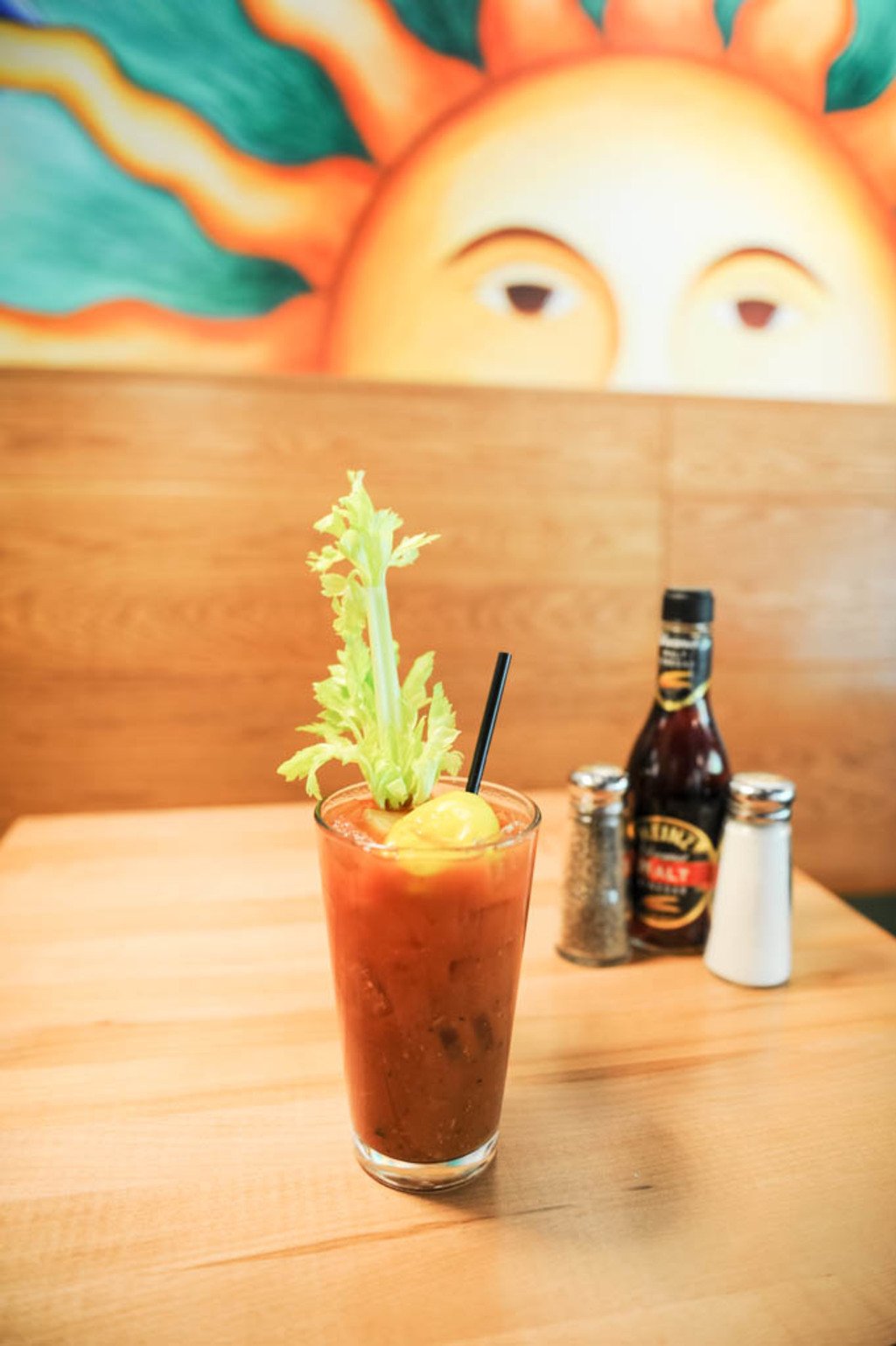 Though countless kegs have already kicked at the Great American Beer Festival so far, do not fear. There's still plenty of beer to be found in town and some of the best is at Vine Street Pub & Brewery. Just two miles from the brewhaha at the Convention Center, this local favorite for innovative craft beers serves up a scrumptious brunch as well, making it the ideal destination to recover and refuel this weekend. And for anyone who needs a break from the downtown crowds, stop by one of the three Boulder locations: Mountain Sun, Southern Sun, and the newly opened Under the Sun which is serving up dinner dishes from their wood burning oven.
At Vine Street, and all of the Mountain Sun restaurants, the first thing I always notice is the fact that the people who work here actually seem to enjoy their jobs and each other. With a unique service model where everyone pitches in with every position, a sense of community inevitably spreads through the restaurant and makes this eatery one of the most welcoming in town. Just remember your cash or check, because Vine Street is a credit card free zone.
It's the beer selection, though, that first brought me to Mountain Sun during a day trip to Boulder, and it's the beer that keeps me coming back. With so many ever-changing selections, everyone is sure to find something they like here, and you can sample away until you find your perfect match. On my most recent stop at Vine Street, I tried the Champagne Lady Belgian Strong Golden, a deceptively light beer in appearance and body that packs a 10% alcohol punch. I also sampled the Space Odyssey Stout, the 2001st batch from the Southern Sun Brewery. In a nod to Stanley Kubrick, the Mountain Sun brewers made this stout as black as outer-space and dry-hopped it with hard-to-get galaxy hops to create a complex brew that combines fruity notes with a nice roasted malt flavor. The brew was a great partner for Vine Street's spicy Breakfast Burrito. Go for it smothered, the green chili here is one of the best in town for reviving yourself from a hangover.
If you're ready for a break from beer (what!?) you can always go for Vine Street's classic and well-done Bloody Mary or a Mimosa or At-mosa, a refreshing fall-friendly mix of champagne and apple cider. If the weather cooperates, catch a patio table, sip your mimosa and order the Buttermilk Pancakes. At only $2.50 for one, these ridiculously thick and fluffy pancakes topped with peaches and homemade whipped cream are a deal that will make your mouth and your wallet happy. The French Toasties made with thick-cut challah and served with almond currant compound butter are another sweet and satisfying choice, not to mention it comes with some top-notch bacon alongside.
Rounding out the brunch menu is another classic done-right, a Crab Cake Benedict. Vine Street's version of this popular dish has an exceptionally crunchy crust and istopped with two poached eggs and a hollandaise that features Old Bay seasoning. The entire regular menu is also served during brunch, so if you need more selections, there are plenty to pick from including one item that I have recommended (and eaten) over and over here. The Date Night Burger is like the bigger, stronger cousin of the stuffed date, the tapas dish that seemed to be everywhere last year and continues to be a tasty morsel at many Denver restaurants (like Charcoal). A 1/3 pound patty of all natural, vegetarian-fed Colorado beef is topped with roasted poblano peppers, bacon, melted goat cheese and date puree. Unique, hearty, and full of interesting flavors that live in sweet, spicy, creamy, bacon-y harmony, this burger is my favorite reason to stop by Vine Street.
With a casual atmosphere, a commitment to using fresh, natural ingredients, and board games stashed around the restaurant, Vine Street is a fun retreat anytime. But it's an especially nice beer-friendly haven for GABF revilers to grab a couple rounds with brunch.
All photography by Glenn Ross