Poliça
Shulamith
Rock/Alternative Rock
Rating: 3/5
For Fans of: The xx, jj, Siouxsie and the Banshees
Release Date: October 22nd, 2013
The new album from Minneapolis electro-rock outfit Poliça is a fairly standard affair, sounding fairly similar to the swooning synths and restrained guitar of their 2012 debut. A name like Shulamith does invite investigation, however.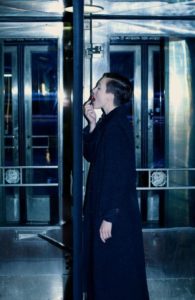 A quick search on Wikipedia reveals that the name is the feminine form of the name Solomon, and further related to the world "shalom," Hebrew for "peace." Perhaps this is in reference to Poliça's easy listening tendencies, as the lyrics of singer Channy Leaneagh are anything but.
Track after track, the soulful singer extrapolates on themes of power, purring out a handful of interesting lines. "I'm a pawn in the hype machine, you're a pawn in the caring scheme," she sings on the powerful lead single "Tiff," a line made all the more interesting considering that it's followed by the vocals of the biggest of the band's promoters, Justin Vernon of Bon Iver. He's touted Poliça as "the best band I've ever heard." Listening to "Tiff," you understand where's he's coming from with. The song is a taut masterpiece of slow burn synth crawling forward on a smooth bass line and the dual heat of the two singers on the refrain.
The album really seems suited more towards showcasing Leaneagh's talents, and they're worthy of the attention. So it's a disappointment when the rest of Shulamith fails to match the power of "Tiff." At least an easy experience. Poliça's chief synth-maker Ryan Olson weaves a smooth set of R&B-minded melodies. His soundscapes range from easy and earnest R&B ("I Need $") to cold and bombastic pop ("Spilling Lines"). His style doesn't completely shy away from experimentation – the quick tonal shifts of "Very Cruel" challenge Leaneagh sonically – but ultimately it seems all too familiar.
Suggested tracks: "Tiff", "Spilling Lines", "Smug"