RUMTUM
MYSTIC WONDERS

Electronic/Experimental
Rating: 3/5
Release Date: September 17th, 2013
Denver-based electronic/experimental DJ, RUMTUM, unleashes a versatile full-length album assembled with dulcet, mellifluously satiating tracks on Mystic Wonders (1320 Records). Calm and relaxed, each of the thirteen tracks seems to flow right into one another in fluid progression — emotion to emotion, sound to sound.
With a revitalized hip-hop core sound in hand, RUMTUM utilizes many genre techniques. An early 90's influenced drum beat is accompanied by an overwhelming amount of dirty reverb ("GoodLove") and RUMTUM makes use of his guitar picking abilities, sampling a delicate riff on repeat, which is featured on the album opener, "When."
Mystic Wonders is especially appealing to those who are passionate about instrumental, sample-based beats that are intricately woven, layer upon layer, by a multitude of instruments. RUMTUM does his thing, employing ambient-laced, rough vinyl thumping expressionistic sounds through raw guitar, synth and drums.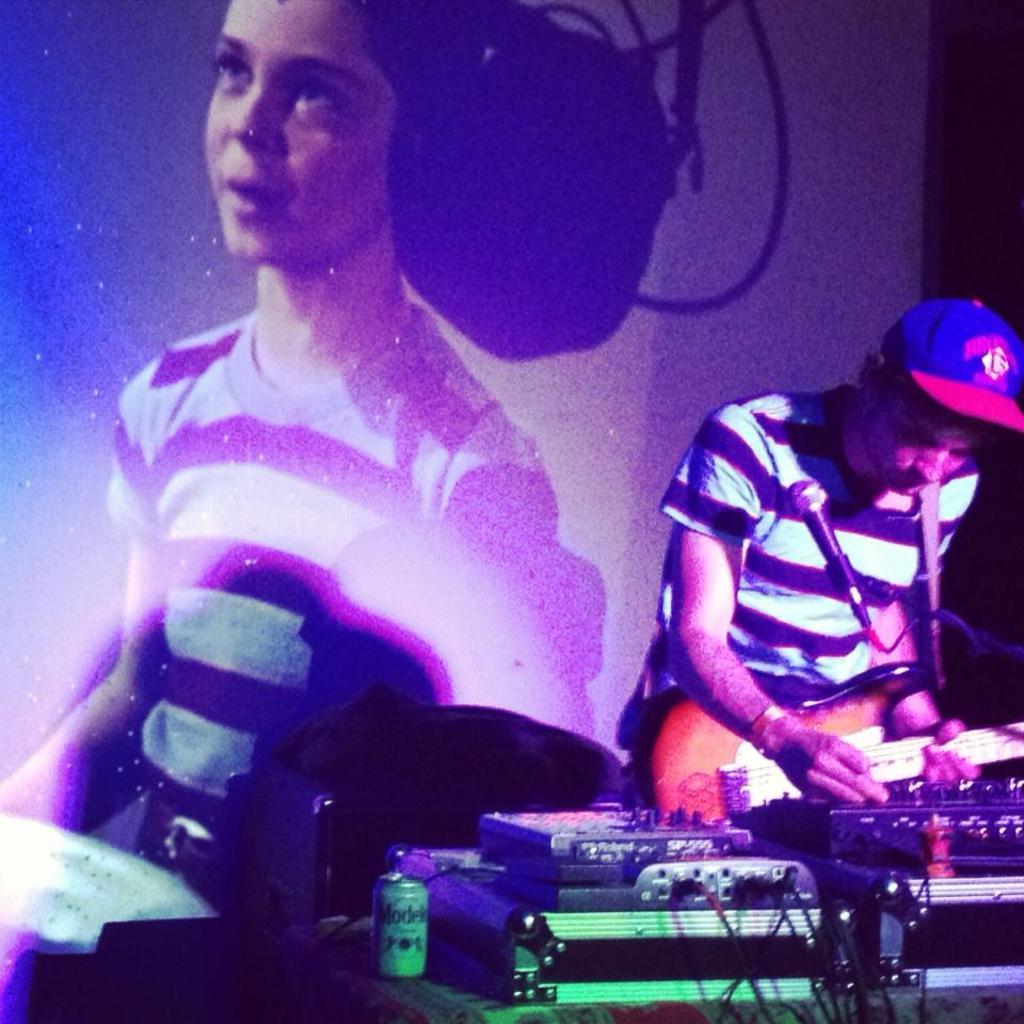 There's much to be heard on RUMTUM's Mystic Wonders, but there's also much to be improved. And desired.
RUMTUM had effectively designed a well-bred release…If this had been cut down to six tracks, rather than thirteen, and had been released as an EP and not a full-length album. And it's not because of his technique or his style — the true essence of his music can be heard on the opening track, alone — but rather because of the monotony that incurs due to lack of transition in tempo and distinguishable sound.
The first seven tracks are short, sweet and to the point — that's where it should've ended. But, then come the last six, after the final glimpse of joy, his mysteriously captivating first single, "Ritz Bitz," comes to a close. The latter half begins to hum into tiresome, unvaried pulsations for the better part of fifteen minutes. I understand that it stays consistent and rhythmically pleasing throughout, but it just needs a tad bit of divergence, deviation from repetition and standard. Something that really grabs the listener's attention and re-engages them.
But, even with inauspicious second half, RUMTUM's Mystic Wonders still holds its own, as all is not lost. So, if you're looking for a playlist that will accompany a night of relaxed, low-key vibes, Mystic Wonders is right on point as RUMTUM serves this one up hot. Just remember, every artist has room for improvement, and this is no different.
Suggested Tracks: "When" ; "GoodLove" ; "WorldVibz"
Check out RUMTUM's official album release concert this Saturday (Oct. 5th) at The Bluebird Theater where he will be opening up for Signal Path.
Written by Samuel Lang of 303 Magazine.
Photos courtesy of RUMTUM and 1320 Records.