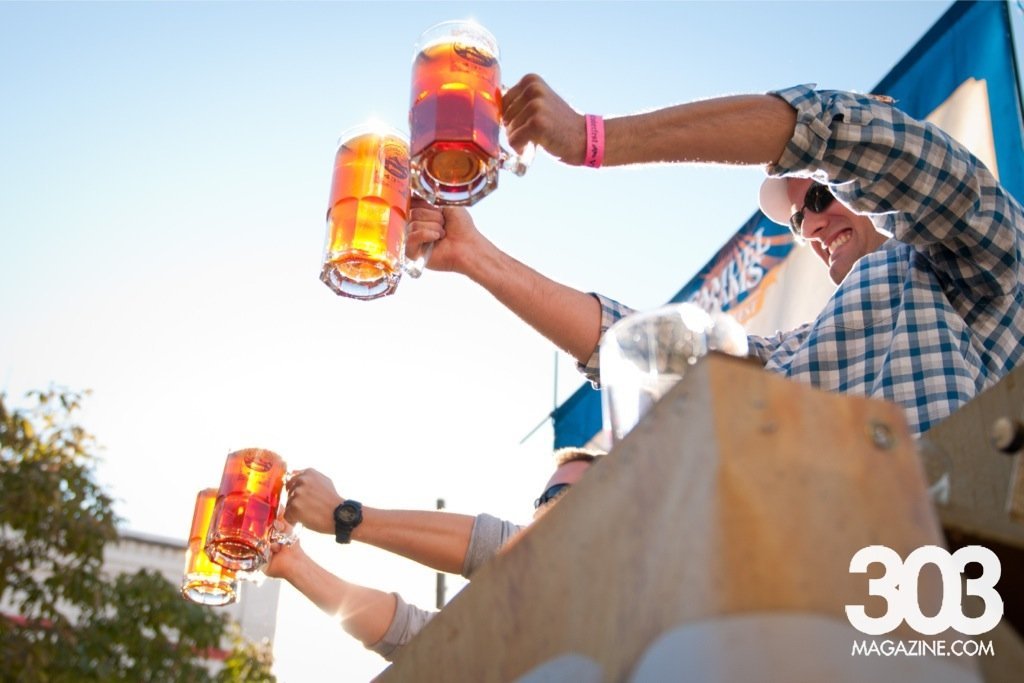 For the past two weekends, 20th and Larimer Street transformed itself into one of the nation's longest running traditions: Oktoberfest. I could smell the German cooking from a block away. Inside I found myself in a paradise of bratwursts, schnitzels and apple strudel. There's obviously a reason that Denver's Oktoberfest has been a staple in the city for the past 44 years.
With so many vendors to choose from, it was tough searching the site for the perfect German cuisine. Believe me, if I wasn't heading to another bar to watch the Broncos take on the Cowboys, I would have definitely stayed for a second lunch. Unfortunately I could only choose one entree so I finally settled on the German Bratwurst with – what else? –  sauerkraut.  It was absolutely delicious and the perfect way to start off October. There was also a schnitzel burger that was super tasty. For those of you who sprechen nicht deutsch, a schnitzel is a thin, boneless meat that's coated with flour, beaten eggs and bread crumbs and fried to perfection. It's one of my favorite foods and Denver's version did not disappoint…especially with a side of Sam Adams' Oktoberfest brew.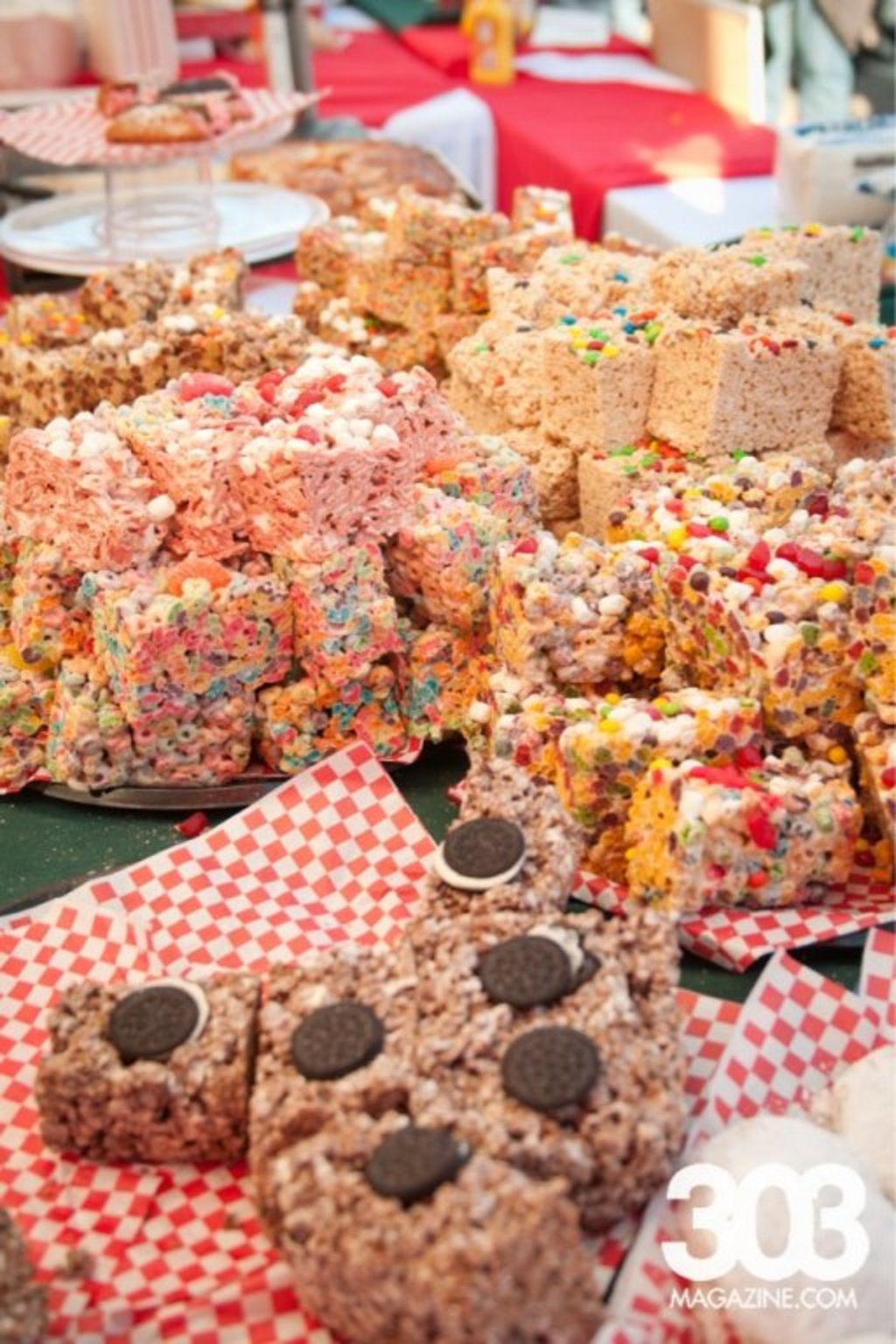 While Oktoberfest is usually known for its entrees, the deserts were equally scrumptious. I stumbled upon the Grammy's Goodies booth and was treated to rice krispies of all flavors that were literally the size of my head. I sat there for a few minutes trying to decide and finally settled on the Oreo Coco Krispie. It was insanely good and I had to force myself to share instead of keeping it all for myself.
Although the food and bier was front and center at Denver's Oktoberfest, there were plenty of other activities to check out.  During the second weekend there was keg bowling, a bratwurst eating contest, and Dachshund (also affectionately known as wiener dogs) owners brought out their prized competitors to race in the Long Dog Derby. All of the Doxens dressed up in their costumes getting ready to run from one end of the tent to the other was definitely a sight to see.
This year's Oktoberfest had it all: bier, food, and culture. If German food is not at the top of your favorites list, I encourage you to explore the German culture around Denver and make sure to mark your calendars for next year's festivities. It's the perfect way to jump into the Fall season and there's plenty of Strudel to go around.
Photography by Caitlin Savage, 303 Magazine.