Our show is a celebration of men and men's style. It pushes the boundaries of men's grooming and it inspires the stylist community to kind of up the ante behind the chair. Even though they're not going to replicate what we do on stage verbatim, they're going to take aspects of what we do and incorporate it into their day-to-day, and that's how trends become classic statements. -Craig Hanson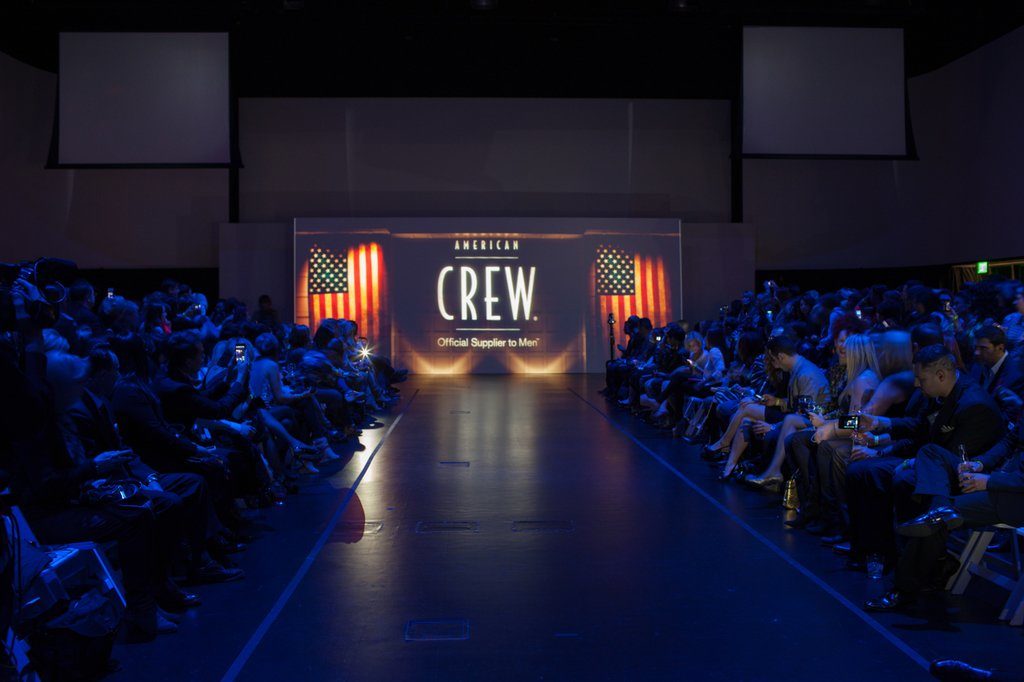 The biggest stylist event of the year is just a few short weeks away. The American Crew Fashion Show is about innovation, style and some of the most talented hair stylists in the world. Opening night kicks off on Sunday, November 3 at 7:00pm and 303 Magazine is proud to be a sponsor of the evening.
The American Crew Fashion Show Opening Night will premiere the 2014 American Crew collection, as well as announcing the all-star challenge winner. 
To help us get to know the American Crew brand and hear what to expect from this year's incredible event full of talent and creativity, 303 talked with American Crew's Creative Director, Craig Hanson. With over 30 years in the business and being with American Crew since day one, Hanson is definitely the man of the hour.
303 Magazine: Tell is about the American Crew Fashion Show.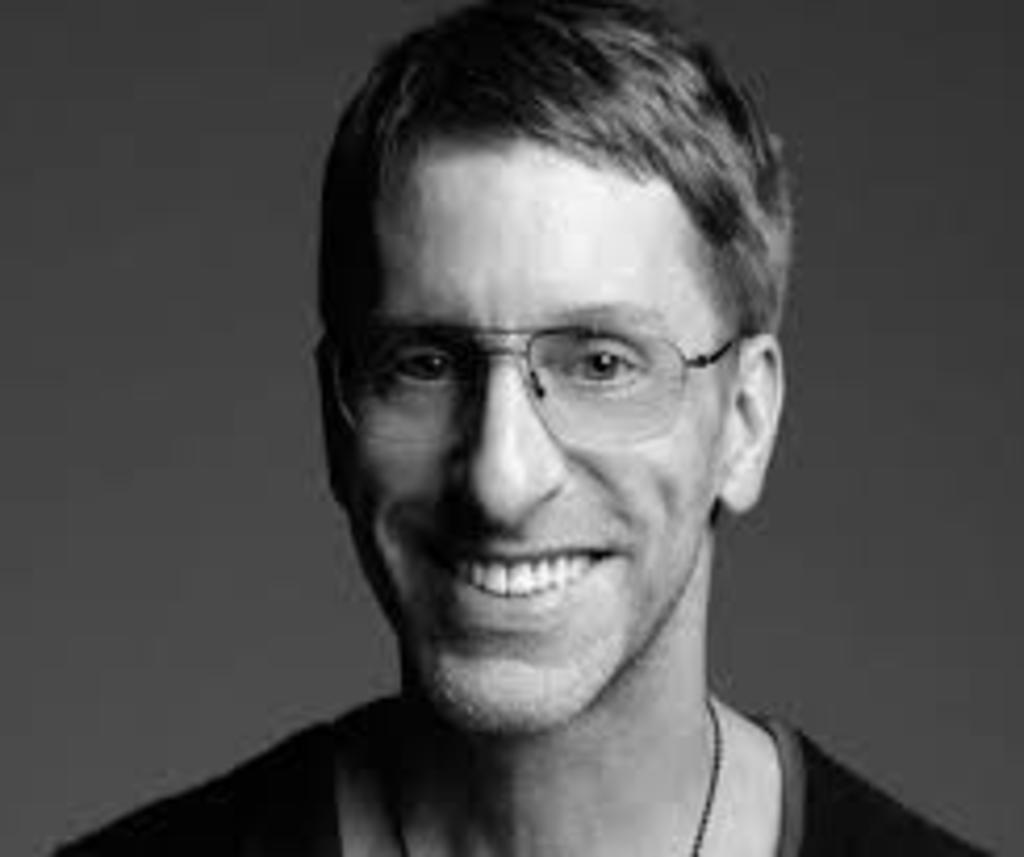 Craig Hanson: It started in 2004 or 2005. The show is tied to an educational retreat that we have. We have educators that teach for us all over the world and we fly them in once a year where they learn the new collection and brush up on their skills. So one year I decided that it would be nice to do a fashion show just for people in our company. We did this really modest show and the educators who are here are the ones who do the hair for the show and I would dress them. So that started as our first show where we had probably 50 people and then it grew to something bigger the following year and we had about 150 people. The last show we did in Denver was 2007 and that was almost 1000 people. This year were hoping to have 600-700 people.
303: What did it start out as?
CH: It was definitely a party type of celebration event. We'd have a full-on fashion show with as many as 60 models – 30 women and 30 men. We'd have a DJ spin and people would dance. We'd have to kick them out at night. It was really fun. People just let loose and had a blast. So it was like DFW but without leaving the premises and it turned into a party.
303: What's the idea behind it?
CH: It's definitely to celebrate. But for us, what we present is our editorial vision for the American Crew man. So, it's a little louder, and it's a little more trim and chic. It's not so literal. It's not guys that you see on the street that just happen to look good. These statements are exaggerated, and so for us it was a way for us to be creative and express ourselves as a company beyond the traditional brand. The shows have themes and we can get pretty loud with them. This year, the whole theme is about being polished even if you're a blue-collar worker.
303: Where do you draw inspiration?
CH: Part of it expresses a current trend, but I usually reserve the trend stuff for wardrobe. As far as the hair, the inspiration comes from the wackiest place. For instance, one of our segments this year is called Ground Crew. It was literally inspired in my seat on a flight to LA by the window.  I never sit by the window. But watching the guys load the plane with baggage. They probably didn't realize it, but they had really cool hair. It's going to be our 20th anniversary next year so I kind of was inspired by what's old is new again.
303: Tell us about this year and what we can expect.
CH: I think as an event, it's matured. It's almost more polished and refined from the years' past. We've just kind of grown up a little bit. We have a DJ from Chicago coming. The runway is longer. I don't know if that makes it better, but I think the more time the model is on the runway the better. It's just kind of grown up. It's like a slice of New York plopped in Denver – it's just grown up.
303: What kinds of people come to this event?
CH: It started out as a stylist community. In the past it was mostly Denver stylists who would bring friends who maybe weren't stylists. So, distributers would come in from all over the world to see this. But it's evolved. Since we got a more global reach, we're looking to have the fashionable couture come.
303: And there's a competition?
CH: Yes, it's a global competition. But for us we're focusing on the national competition because you have to with nationals before you go on to global. It's a way for our stylist community to show us their vision of the American Crew man. It's done with hair, the product, the way they dress they guy, the way they direct the photography, and the photography. So, it's their way of emulating our imagery as seen through their eyes and to make a statement.
303: How is the winner chosen?
CH: We take 3 top finalists. They fly to Denver and will actually get to have a segment in the show. They are going to produce a look on one model that they're going to show us. So that's just kind of our way of thanking them for being such great partners with us to let them be part of the show. We don't know what they're going to do. The statement could be crazy or could be quiet. It's kind of put us in a vulnerable spot but I think it's good for people to know there's opportunity for that. Then we'll announce the winner live at the show.
303: What happens to the winner?
CH: That person now gets to go to the global show. That global show is almost always in Europe. Last year, our show was in Madrid. This coming year I don't know where it will be but it will be somewhere in Europe, so we find it exciting as it might be somewhere they wouldn't normally go. It's called the American Crew All Star Challenge. The reason why it's called All Star is because our education team is called the international all stars so we're trying to expand our region of education by naming this competition the all-star challenge. It's for people who aspire to refine and polish and that they could possibly become an all star.
303: How do you think American Crew has changed the industry for men's styling?
CH: I think we've had such an influence on it. I think the one thing we show people early on is that men do care about the way they look. Back 20 years ago, a guy didn't know what to ask for when he got his hair cut. By having products to supports these looks we taught America that men really do care about the way they look.  That evolved into more and more people cutting their hair. We have the Harvard of men's hair as far as our education goes. We help raise this community from people who just cut women's haircuts shorter on men and now we have male specific haircuts now. That was new and fresh. People wanted to see what we were doing. We kind of have proof that guys really care about the way they look. We'd have little trade shows and regional shows. We'd just show them a well-dressed man with really great hair in an inspirational setting. We did that all over the country and all over the world. It's why I think that had momentum behind it. We were part of the hair evolution when fashion had the clothing evolution.
303: Anything else you'd like to add?
CH: I thank you guys for being such a great part of our event. It just elevates our show to a whole new level. It's awesome to have consumer reach and it's such a great magazine…it's perfect. Thank you.
For more information, click HERE.