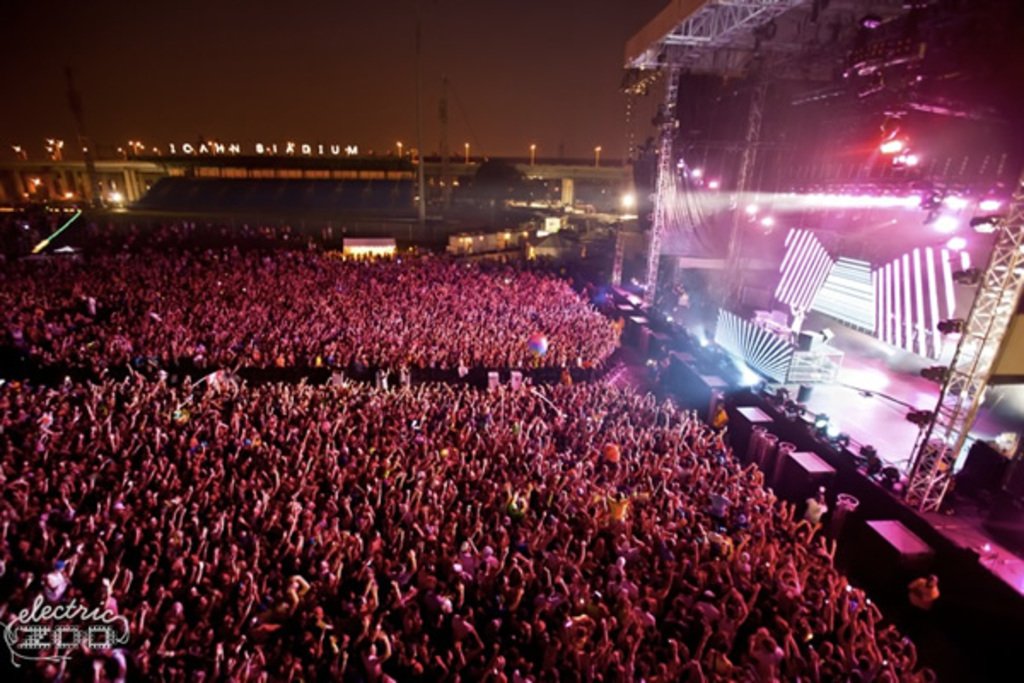 Increasingly, I feel as though news surrounding the music industry has little do with music. From Miley Cyrus' on-stage antics at MTV's Video Music Awards, to drug-related overdoses and deaths at Electric Zoo, it seems as though live music is about shock and awe, show antics and, of course, drugs. As such, it doesn't seem like anyone is focusing on the music anymore.
This isn't anything new. Madonna was pushing boundaries with scandalous outfits in the 80's, and Woodstock gave way to drug-infused music festivals in 1969. At least then, people were still talking about the music.
As producer Diplo pointed out earlier today via Rolling Stone, "Kids have always been going to raves in the woods. 20 years ago, Orlando was one of the first places to have rave culture…No one wrote about those kids."
Indeed, music journalism has drifted away from writing about the music. In a "push-play" culture where thousands of new songs are uploaded to SoundCloud every day, and Twitter and Facebook disseminate information faster than print publications, it's obvious: times are changing. Lester Bangs' thoughtful and hilarious criticisms of rock stars have been replaced with arguably misguided profiles on EDM giants.
Each publication is different, but 303 Magazine will always stay committed to covering what's most important: the music. Each week, we feature full album reviews, show previews, artist interviews, concert reviews and more. With such a promising and inspiring local music scene, and dozens of national talent performing in our city every night, how could we not?