A little rain on the tracks sure won't stop Railroad Earth. If anything, the mild precipitation only served as lubricant for those wheels to keep turning out the tunes all night long. A damp and misty evening spent Friday night at Red Rocks was a soothing relief from the scorching days that preceded. Greensky Bluegrass and Galactic got the crowd warmed up, and when Railroad Earth came on, the ponchos came off. Railroad Earth's explosive bursts of fiddle complimented by banjo strumming, mandolin pickin', and sweetly sung lyrics worked the happy audience into a festive frenzy.
They appropriately played their song "Storms" long after the rain had subsided. "Colorado" was obviously a highlight, as the crowd jumped with joy and sang along to the glowing praise of our home state through lyrics that ring true in our hearts about "cool rushing rivers" and "sweet summer sun." "Black Bear" was practically a hymn- punctuated with pauses and peppered with emotion- as Todd Sheaffer crooned melodically and fans swayed and slow danced with one another, beaming down at the boys from the packed amphitheater. Then "Warhead Boogie" got folks back into shaking and twisting. "Seven Story Mountain" closed out the second set and the "Railroad Earth" encore was predictably moving, as we all shouted, "Ohh, mama ain't it good to be alive!" along with the band before they graciously left the stage.
The following night, the sold-out Boulder Theater show was certainly more intimate and a lot more high energy. Perhaps it was the stifling humidity that is a natural side effect when a bunch of hippies cram into a confined space and dance their asses off that really fueled the party, but it might have simply been Railroad Earth's way of saying "thanks for having us," as they erupted with enthusiasm for night two of their Colorado hat-trick tour stop (the final stop was Belly Up in Aspen on Sunday). The breathless crowd politely stampeded outside between sets, wiping sweat from their brows and gasping for fresh air after stomping and twirling continually from song to song.
The encore of "Elko" had the crowd bouncing around gigantic inflatable dice (think: square beach balls) and left the Boulder Theater littered with playing cards. "I need a card, I need a card, Hit me Lord, not too hard." Railroad Earth sure hit us hard. And we loved every minute of it.
Check out 303 Magazine's photo gallery from the Railroad Earth Boulder Theater show from Saturday night for more images of the event by Adam Ripplinger.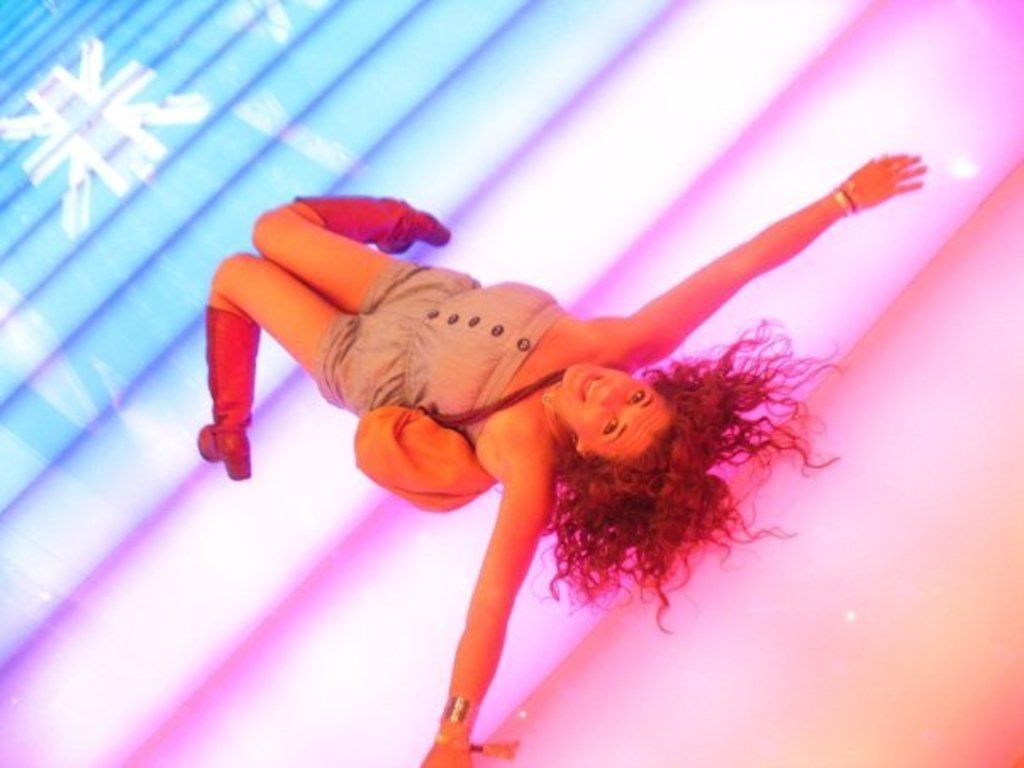 Allison Cohn loves gold spray paint and nonsense. She also has a very difficult time sitting still and keeping quiet. She can often be found dancing like a fool when she isn't hiding out in her mountain lair or gallivanting around the globe.