Two nights of the Cheese, coming in hot. This upcoming weekend are String Cheese Incident's annual summertime Red Rocks back-to-back shows on Friday July 26 and Saturday July 27. Hopefully it won't be pouring down rain like it did last summer- although it'll take more than some precipitation to keep the Cheese fans down. Watered-down Cheese is still Cheese, after all. Tickets are about $50/night and the shows are set to begin at 7:30pm. But if you can't make it for whatever reason, AXS TV will be broadcasting Saturday's concert live and for free, so you can watch from the couch (or stream it on your smart phone while you're hiding in the bathroom stall at work).  

Check out 303's interview below with SCI's keyboardist Kyle Hollingsworth to see what he has to say about our local Colorado music scene, the String Cheese Incident festivals, his home brewing projects, and his favorite ice cream flavor.
303: Ah! You're Kyle Hollingworth, grand master ivory-tinkler of the acclaimed String Cheese Incident. Swoon. What is your favorite thing about playing with SCI? And about playing at Red Rocks?
Hollingsworth: Playing with String Cheese Incident is great because, for me, it's very challenging. It brings in lots of creative ideas and lots of different musical influences. They keep me on my toes. I don't necessarily go and practice bluegrass music in my basement, for example. But I get a crash course in it playing with them. Specifically Red Rocks, it's so hard to say- there's the aspect of playing Red Rocks and playing with Cheese. I think Red Rocks, for us, is like a combination of what we've been doing for the last twenty years- we're in our twentieth year, by the way. We started out at small clubs in mountain towns like Creste Butte and Telluride… so to go from there to Red Rocks is such an achievement. It's nice for us to step on that stage and feel like we've earned our way there. Plus it's right in our own backyard.
303: String Cheese Incident throws some of the best festivals around. For example, the Electric Forest has become ranked as one of the cream of the crop summertime events in the jam scene. What do you think sets Electric Forest apart from the rest?
Hollingsworth: It's come into its own the last few years. It started off as Rothbury and now it is Electric Forest, both run by us (String Cheese). It's defining itself a bit more. It's not just an electronic festival. There are lots of different musical genres throughout the day and night. You get different kinds of music and performance art. It's also about the forest in a lot of ways. The site was chosen because of the location of the stages in this incredible forest that we make our own. Our lighting guy, Andy Carroll, has been working on it for years. It's kind of like the Oregon Country Fair meets Horning's Hideout. Very unique.
303: Fans also make the pilgrimage up to Horning's Hideout in Oregon annually to see you guys play. I heard there are wild peacocks there. It sounds enchanting. What do you like about playing there?
Hollingsworth: It is the String Cheese version of Oregon Country Fair. You have the whole meadow and the mossy trees and you just feel like you're in some sort of middle-earth, hobbit area. The space between the bands and the fans is pretty much nonexistent. We're all hanging out together. It's its own event… we've really dialed it in. The camping is very accessible. The water's really good. There's no concrete. It's back to nature. Back to the family and the community.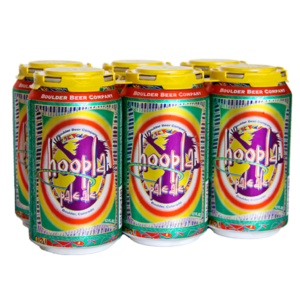 303: Mmm, craft beer. Tea infusions. Gluten-free New Planet. Hoopla Pale Ale. Special brews from Avery. Tell me a bit about the current beverage projects that you've got going on.
Hollingsworth: Well I just finished up a couple beer festivals, one in Boulder just last weekend and one three weeks ago in Austin. Hoopla will be on tap at Red Rocks both nights of the String Cheese shows (and hopefully backstage, too). It's my only national beer. For the most recent beer festival, I've made New Planet, a gluten-free, hoppy wheat. Then there is the Earl Grey Tea Infusion. Initially, we thought this actually doesn't sound that great. But we really did a lot of research by mixing 3-ounce pours of tea then 3-ounce pours of beer and sampling each one to find the perfect flavor. It came out a lot better than I thought it was going to. It's pretty hoppy, also. So you get your American hops from the West Coast with a cool vanilla and Bergamot vibe. I've been doing a lot of home brewing but since Brew Fest is done I'm ready to concentrate on Red Rocks.

303: Kyle's Brew Fest and Conscious Alliance threw their fourth annual charity fundraisers this summer to benefit those in need. Tell me a bit about these events.
Hollingsworth: We wrapped up Kyle's Brew Fest in Boulder here last week. It went very well. We've been working with this charity Conscious Alliance. They'll also be at Red Rocks. People are encouraged to bring canned goods and give donations to their booth up top at Red Rocks. They help endangered teens and impoverished people. We started off working with a tribe in southern Wyoming, the Pine Ridge Reservation. We have been able to make a lot of money for them. They (Conscious Alliance) have always been really great, a natural fit for what I'm doing outside of String Cheese. We're in the same community so we're able to cross-pollinate the beer crowd and the String Cheese crowd. Good beer for a good cause and good music for the masses.
Check out 303's photo gallery from last weekend's Kyle's Brew Fest in Boulder by Adam Ripplinger. 
303: You seem like a busy man, between touring with Cheese and the Kyle Hollingsworth Band and brewing beer and throwing charity events. What do you like to do in your down time? Do you have any down time?
Hollingsworth: Down time, hmm. I love to bike. Mountain biking. Hiking. Getting outdoors when possible. This lifestyle can be challenging, being on the road. You can find yourself in a lot of random hotel rooms. Obviously I enjoy my family time with the two kids and my beautiful wife. Not that I'm not busy enough, but I'm helping to produce a new CD by a band called Euforquestra out of Fort Collins. I'll bring some of my talent to them and I'm sure I'll learn a lot from them, too.
303: I personally think that a major defining quality of our music situation here in Colorado is the extraordinary amount of collaboration between local artists. What do you think attributes to the awesomeness of our music scene?
Hollingsworth: I completely agree with what you've said. Perhaps because we're landlocked, we need to mess with each other in order to make new music occur. It's easier here because we're a little bit isolated. It makes for a stronger organic music scene. Plus I'll be honest, Dave Watts (the Motet)- who is a great drummer- has helped to foster a lot of the cross-collaboration that occurs here. It kind of all started with that scene that he brought from the East Coast to Boulder in the nineties, which helped to cultivate this scene we've got now. He somehow has his fingers everywhere. He's actually the first person who introduced me to String Cheese in 1995-96 when he introduced me to some guy named Michael Kang, who asked if I wanted to play in his band.
303: What's your favorite flavor ice cream?
Hollingsworth: I don't eat a whole lot of ice cream, but let me look in the freezer and see what's there. I've gotta say mint chocolate chip.
303:  Green or white mint choc-chip?
Hollingsworth: Ha! If I had a choice between the green and the white, I guess I'd go more natural and less food coloring. White.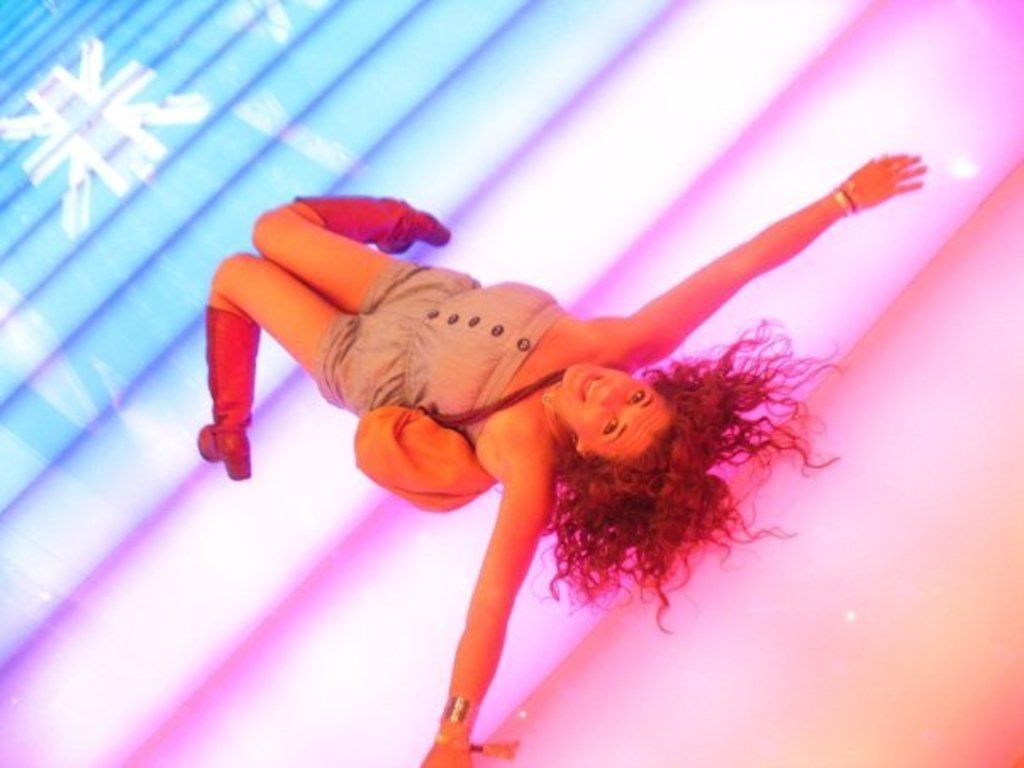 Allison Cohn loves gold spray paint and nonsense. She also has a very difficult time sitting still and keeping quiet. She can often be found dancing like a fool when she isn't hiding out in her mountain lair or gallivanting around the globe.