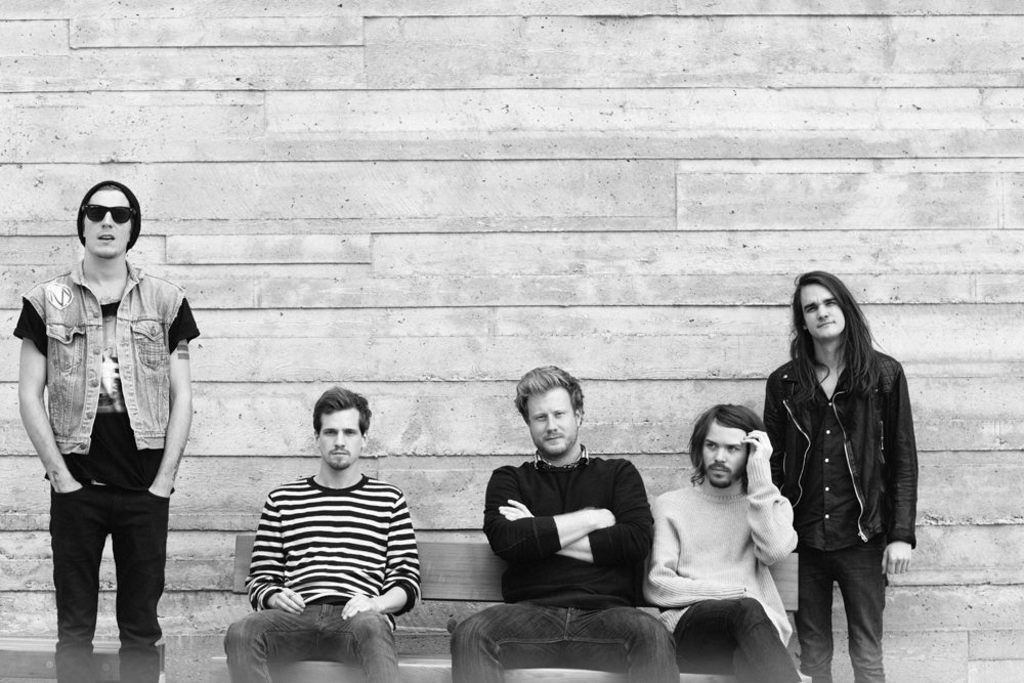 If there's a more humble, down-to-earth group of guys than the ones in the Arizona rock band, The Maine, please send them our way. As musicians, and as a group of regular guys, The Maine exemplify everything that a person would expect from a mature, professional, well-refined rock band … and more.
Words like, "cordial" and "inviting" don't do The Maine justice, as they truly exhibited what a grateful, hard-working and appreciative band is all about. This past Wednesday, they rolled into Summit Music Hall in Denver, where they showed just how well an invigorated rock band can move, rocking out to hundreds of screaming fans for a good two hour set.
The Maine also welcomed 303 Magazine onto their Forever Halloween (their most recent album release) tour bus, for a very enjoyable interview, which you can find below.
303: The "8123 Tour" you guys are currently headlining is coming to an end, how has it been?
Pat (Drums): Best tour ever.
Jared (Guitar): It's been a fantastic summer.
John (Vocals): It's been great. Yeah, we've known all these guys [A Rocket To The Moon, Brighten, This Century] for a long time now, so the getting to know each other period was non-existent. So, we just kind of jumped into it. Started the party.
303: How's the response been since Forever Halloween was released last month?
Jared: It's been awesome. The way that we've been gauging, especially on this tour, is just our fans every night, and how they react to the songs, consistently getting stronger. We couldn't have asked for a better setup right now.
John: People are singing along to the new tunes and it's awesome.
303: How did you guys come up with the Halloween concept for the new album?
John: It was an idea I'd had, just kind of floating around, and after we started to write the tunes more in-depth, um, the theme started to surface a bit more. This being kind of an independent and unsigned effort, it kind of was just a tell-all by us, very exposing in my opinion, just as far as who we are as a band, and the capabilities we have right now. So, we, for lack of better words, kind of "stripped the facade" and maybe the preconceived ideas of who we were in the past. And we just did what we wanted to do. We kind of showcased what we could create at this point.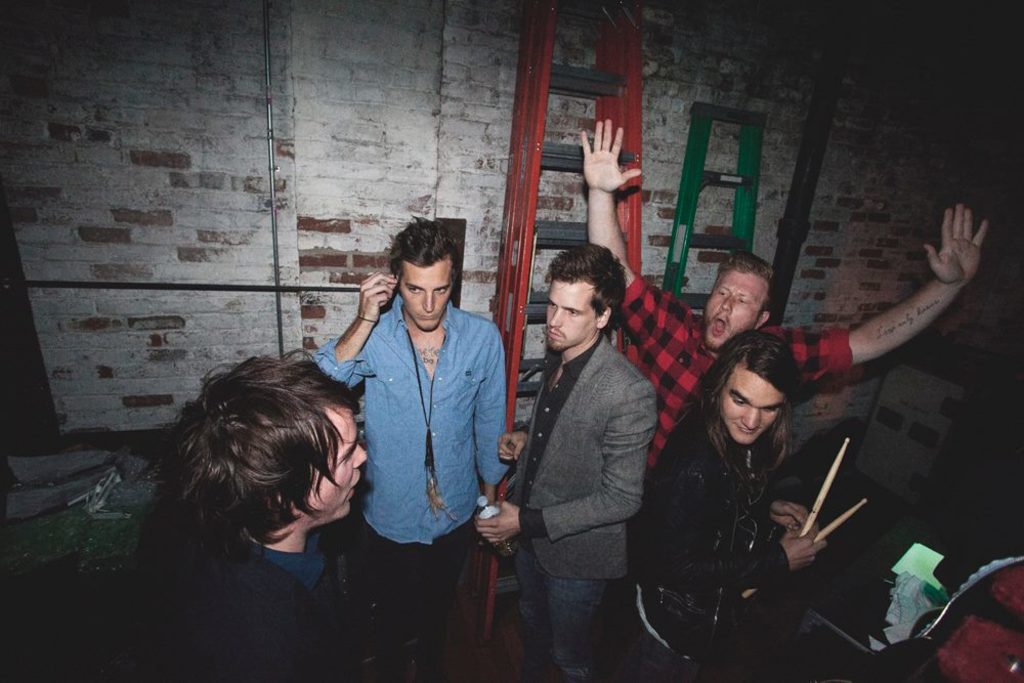 303: What are some of the collective favorite tracks from Forever Halloween?
Kennedy (Guitar): I think in the set, "Kennedy Curse." We enjoyed doing that one. And then off the album, it's kind of too hard to pick.
John: We're only doing four tunes, right now, off the newest album. For now, it's just, we want to sink our teeth into everything.
Jared: I feel like this album is so dynamic; there's great things about the lows of it, and the highs of it. It's kind of hard to pick just one song.
John: I think the style that we recorded it in too, allows for a lot of different interpretation live. We can add and subtract, play with the dynamics a lot more. We're excited for the future.
303: You guys have progressed a lot since your debut album Can't Stop, Won't Stop, what helped catalyze the overall transition?
Garrett (Bass): Um, I mean, we were always huge into '90s bands, but also just experiencing other things. We kind of went backwards, checking out a lot of bands from the '70s and even earlier. So, that definitely had somewhat of an influence on us.
John: I think one of the biggest catalysts just ended being words that fell out of people's mouths along the way, positive and negative, and I feel like we just took what we wanted from, you know, conversations we had in the past. There was a period when we did Black & White where we were very starry-eyed, a lot of things were said on both ends of the spectrum, positive and negative. We learned a lot from people, maybe unknowingly to them; there were a few people that really, kind of opened our eyes to a lot of things. And I think now we're better for it, at least as individuals.
303: What are some of your personal favorites over your entire discography?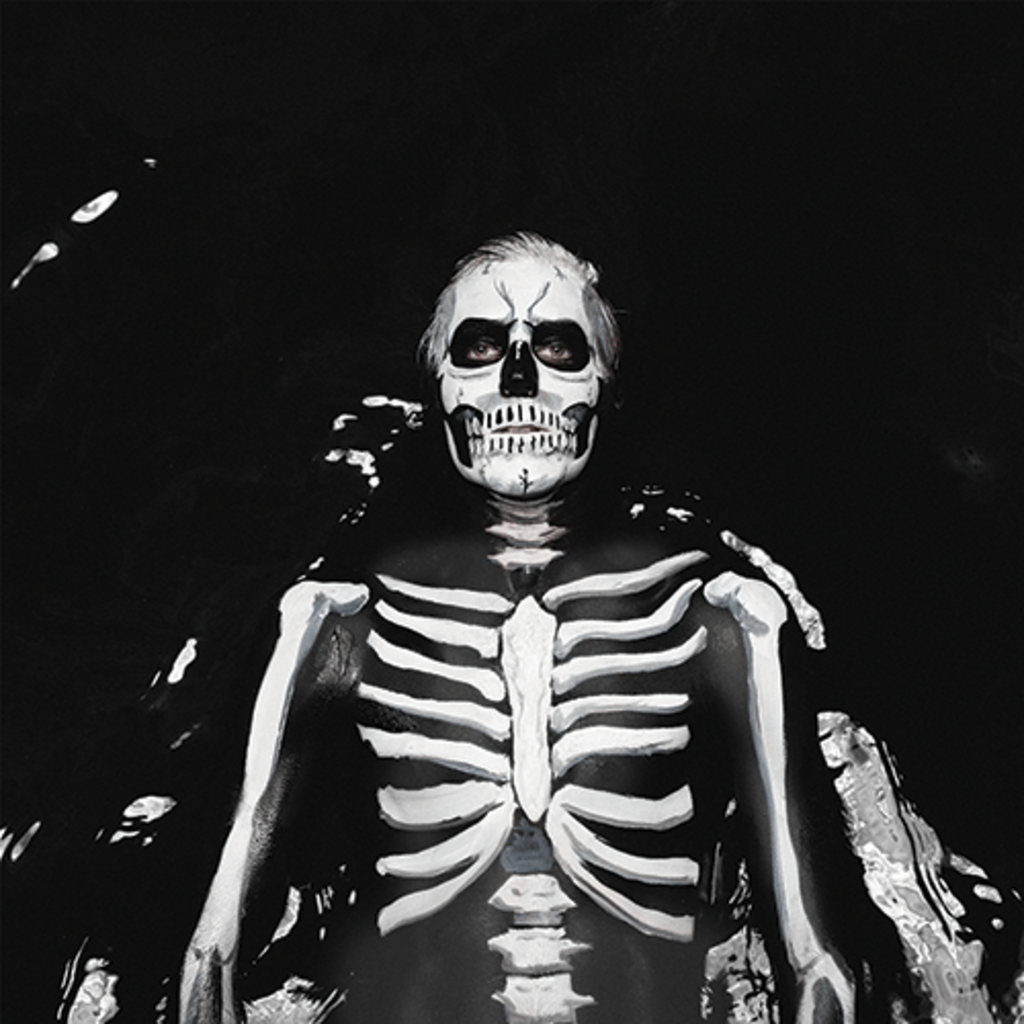 Jared: I think going back to the first album, the last song on the album, "We'll All Be," for us that was the first time that we started to branch out a little bit. Hearing it back the first few times was pretty cool, just hearing our band in a different light. It was that little, tiny spark that we could go off, and just kind of grow naturally.
Kennedy: It helped us kind of transcend into the things we do now.
Pat: I think "Don't Stop Now," off the album after that [Black & White] is one my favorites that we've done.
Garrett: We did these sessions called Daytrotter. The first one we did a different version of a song called, "Inside Of You," and I remember that almost being like 'hey, we can kind of do a whole bunch of other stuff.' For me, at least, that was a big moment.
303: Who are some artists that you guys listen to in your free time?
The Maine: The Jayhawks, The Replacements, The Rolling Stones, Smashing Pumpkins, Neil Young, David Bowie, Queen.
Garrett: There's a band called Wild Nothing; they're great, they're doing this kind of crazy '80s thing.
John: Recent stuff; Foals, the new Wavves album is awesome; the new Daughter album is really good. We still try to keep up on what's "fresh," what the kids are listening to. I'm trying to remember how old *N Sync was when I was in 7th grade?
Jared: 18 and 19. They had to have been.
John: How old were their fans?
303: Probably around 12 or 13.
John: 12? It just seems so different because we were so young. It's just crazy.
Jared: I think there's a time period that you have to wait, like you had New Kids On The Block, then you wait, you have *N Sync, and then you wait, it's all in intervals.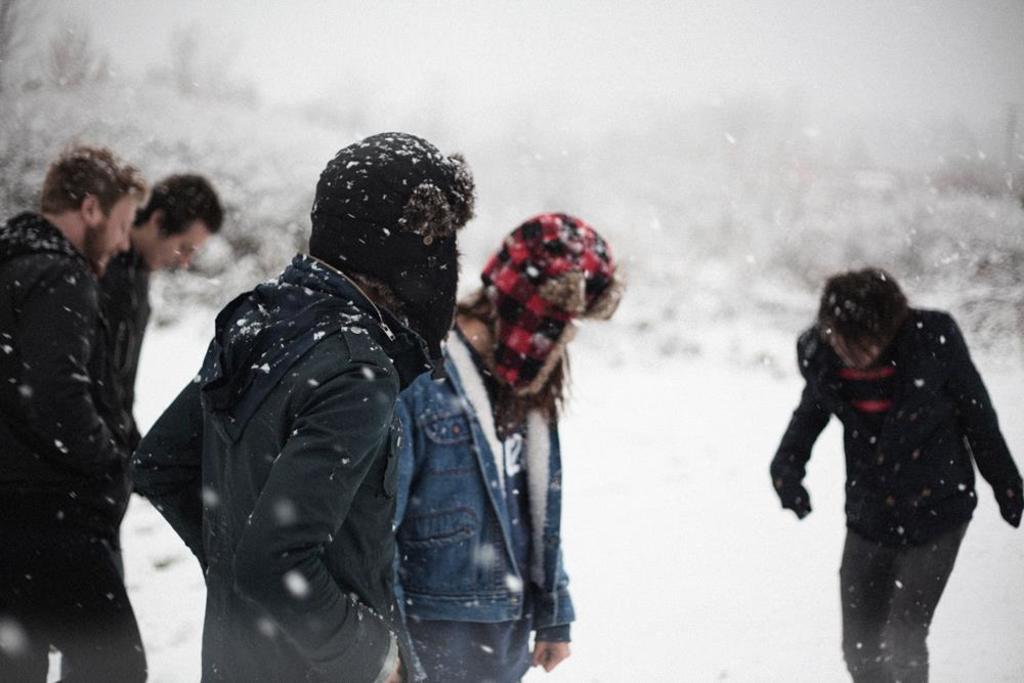 303: Outside of music, what are some things that each of you enjoy?
The Maine: Cooking, skateboarding, painting, hiking.
Jared: I enjoy the indoors.
John: Jared likes video games. We all like video games.
Garrett: Netflix too.
303: What are some of your favorite movies/shows from Netflix?
The Maine: Killer Klowns From Outer Space, Hobo With A Shotgun, Game Of Thrones.
Jared: We have a collective obsession with Game Of Thrones.
303: What are some favorite cities you guys have played? And where would you want to?
Pat: I would like to go to Japan.
Jared: Yeah, that's like the consensus one place that we need to go to.
Kennedy: South America's really, really fun.
John: Yeah, South America's always a good time.
303: Is the fan reaction any different than the fans in the U.S.?
John: They're [South America] wild, man. Wild, wild shit.
Kennedy: A little crazed. In a great way.
303: What do you guys want to accomplish as a band, and how do you want the band to be known before it's all said and done?
John: We've had the opportunity to do a lot of really incredible things, visit a lot of really incredible places and meet a lot of incredible people, and I feel like we've just kept our heads down and kept our noses to the grind stone. I think if we can continue to do that, that's a personal goal. We've had the opportunity of meeting some of the people that we really look up into in music and get positive energy from them, and positive praise. It doesn't get any better than that.
Jared: As a musician, that's such a high for your band.
John: We're doing shows with Anberlin, who in the past, we've been fans of since the early days in high school. We got to tour with Taking Back Sunday, New Found Glory — we've gotten to tour with some of these bands that kind of created who we were, not only as people, but as musicians as well. So, I think it's like, if we can kind of just stay under the radar, and just continue to meet those people that have helped influence what we do.
303: Maybe you guys can end up doing that for younger, upcoming bands.
John: Yeah, I mean, we could only be so lucky.
Jared: Yeah, the goal is to make this our career, you know?
John: To make it last as long as we can.
Jared: It could go slow, as long as it doesn't get stale. We're having fun so, that's the main priority.
Pat: Our goal as a band is to be able to be around for a long time.
John: Yeah, to talk to you [303 Magazine] in seven years. [Chuckles]
303: Any last words to your fans or to any readers that have never heard The Maine before?
John: To the fans, thank you for your support.
Jared: To the non-fans, we're really good, you should check us out. [Laughs]
John: We'll pay you for the support and give you money. [Laughs] No, we're just fortunate to be in the position that we are after seven years. As long as people continue listening, we'll continue to write and record music. I think that's the driven home message.
Check out The Maine's music video for "Inside Of You" from their second album, Black & White, below:
Also, make sure to take a look at 303 Magazine's preview for The Maine, here: The Maine Preview.
Photos and music video courtesy of The Maine.