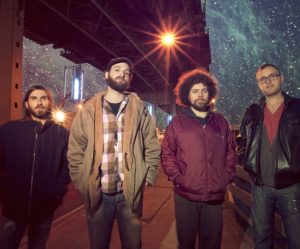 Dopapod is on tour. Playing over twenty shows in just over three months, they are blazing a trail through the country from the East Coast all the way to… well, Denver. We are as west as they'll get this time around, so let's represent 
our 
side at Cervante's Other Side this Saturday July 13. They are electronic, sans computers. They are like metal, but with soul. They are funky and intricate, genre bending and progressive. Come and see for yourself. The show starts at 8pm and advanced purchase tickets are $10 or you could buy them for $12 at the door. The show is ages 18+.As if they were just playing 
one 
Colorado show. Psh, yeah right. Dopapod will also be playing July 10 at Three20South in Breckenridge followed on July 11 by a show in Fort Collins at the Aggie Theatre. Then they're off to Boulder at the Fox Theatre on July 12… and 
then 
to Cervante's Other Side on Saturday July 13. But wait, there's more. On Sunday, Dopapod will appear at the 710 Cup at 4pm on the Grassroots Stage. I'm exhausted just writing about it.
I'm not sure when they found the time to record two albums in the past two years between feverishly touring and hitting the festival scene harder than Matthew Perry hits the bottle, but Dopapod released their third studio album back in December. The album is called Redivider and was recorded in a solar powered barn at Tyrone Farm, located in a tiny town in Connecticut. Redivider demonstrates the band's consistent musical evolution: for the first time, on this album, Dopapod added vocals to their music.
Check out our interview with Dopapod's Eli Winderman for details on the new album, their favorite festivals, and more:
303 Magazine: The "jamtronica" scene has really blown up over the past few years with bands like STS9, the Disco Biscuits, Papadosio, etc. What sets Dopapod apart from the rest?
Eli Winderman: We don't really consider ourselves as a "jamtronica" band, actually. We cover all different kinds of genres. We're more of a mixture of rock and funk with some electronic and metal elements. A lot of synthesizers and soulful guitar. I would say we're like a combination of Primus with Yes with Dead Mau5 with Zappa.
303 Magazine: Tell me a bit about your new album, Redivider. How did adding vocals to your music change your sound, composition, and song writing?
Eli Winderman: Well, now we can add visual ideas with words. It's like adding other instruments to the 4-piece band, which is cool. I think it also allows the jams to have kind of a more sandwich effect. The improvisational part is like the meat and the words are like the bread. When you come back with the words at the end of the jam, it has more of an impact on the audience that the instrumental part was all improvised. Plus, it's just fun to sing.
303 Magazine: You guys recorded Redivider in a solar powered barn? That's crazy. Why? How do you think that affected the outcome of the album?
Eli Winderman: When I was living in Boston I used to play at this guy's farm every year. Playing once per season turned into three times per season so we got to know each other really well. We made our second album in a Brooklyn recording studio in a dark, cramped basement. It was really expensive and we had to, like, crank it out in two days. It worked out but it was kind of a stressful experience. We wanted to eliminate the whole time crunch and pressure. So we brought all of our own gear into this barn that was built in 1880-something. It is all made of Japanese maple wood and it just sounds amazing in there. We lived there for ten days. We had all the time in the world to record. The farm is 95% powered by solar energy. We were all just way more comfortable there (versus Brooklyn) and way happier with the finished result of the album.
303 Magazine: You guy have played at tons of festivals, including Electric Forest, Gathering of the Vibes, Summercamp, Bear Creek, and the Peach Festival. Which was your favorite? Why?
Eli Winderman: There are a few festivals that I really love because they are run by all my homes: Rootwire, the Big Up, Capital Chill. They're not too big, not too small, and run really well. Musically, though, Bear Creek has all of my favorite bands. Rootwire is Papadosio's festival in Ohio and it takes place in late August. The Big Up is in upstate New York and is in early August. Electric Forest has got to be the coolest festival out there right now though. They really do it right. It's really unique. There is so much art and six or seven different stages. The food is awesome. So are the people.
303 Magazine: How do you think the East Coast music scene compares to the West? Is there a noticeable difference? Would you like to play at more West Coast festivals? 
Eli Winderman: I haven't spent so much time on the West Coast so I probably can't give the most accurate analysis. But from what I've heard there are a lot more bands on the East Coast, which creates a friendly kind of motivation. It's a very healthy thing to be a part of. Also, it's a lot easier to tour on the East, because everything is so close together. Out here there's so much love for music, so many fans. Pretty much everyone that tours out here all the time says good things. I think there's a more electronic influence in the West. We completely intend on making this more of a frequent trip now. We had some really last minute shows on the way to Burning Man two years ago. We played in Denver, Boulder, Colorado Springs, and Telluride. So this is our first time back since then and we're very excited about it.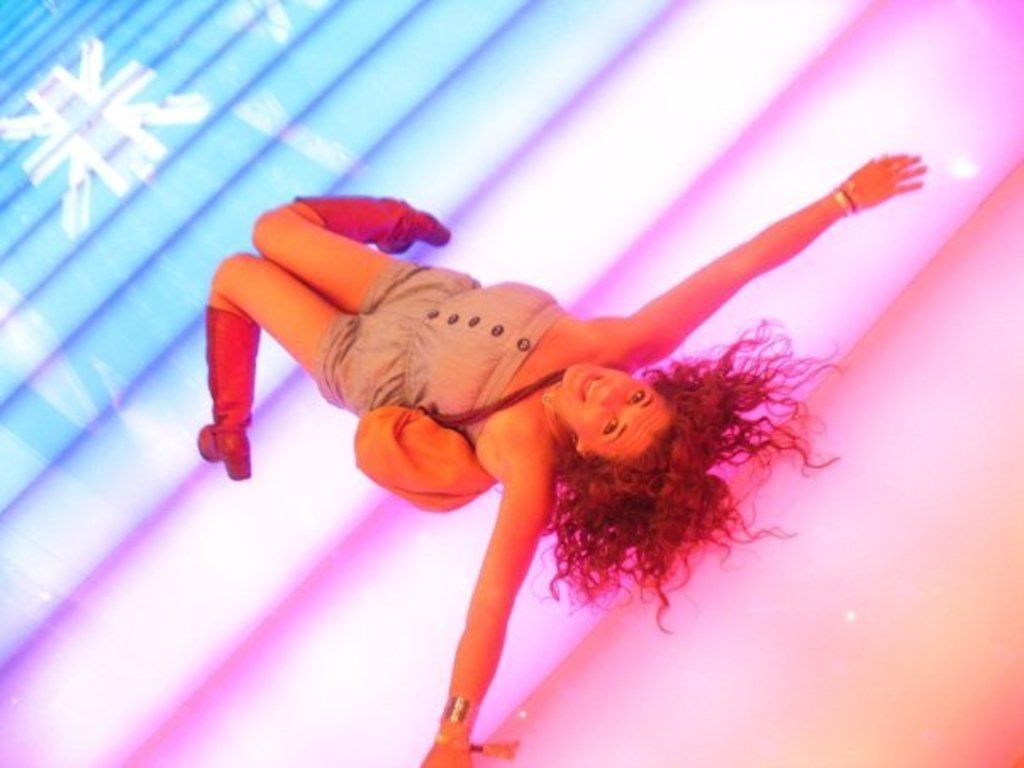 Allison Cohn loves gold spray paint and nonsense. She also has a very difficult time sitting still and keeping quiet. She can often be found dancing like a fool when she isn't hiding out in her mountain lair or gallivanting around the globe.