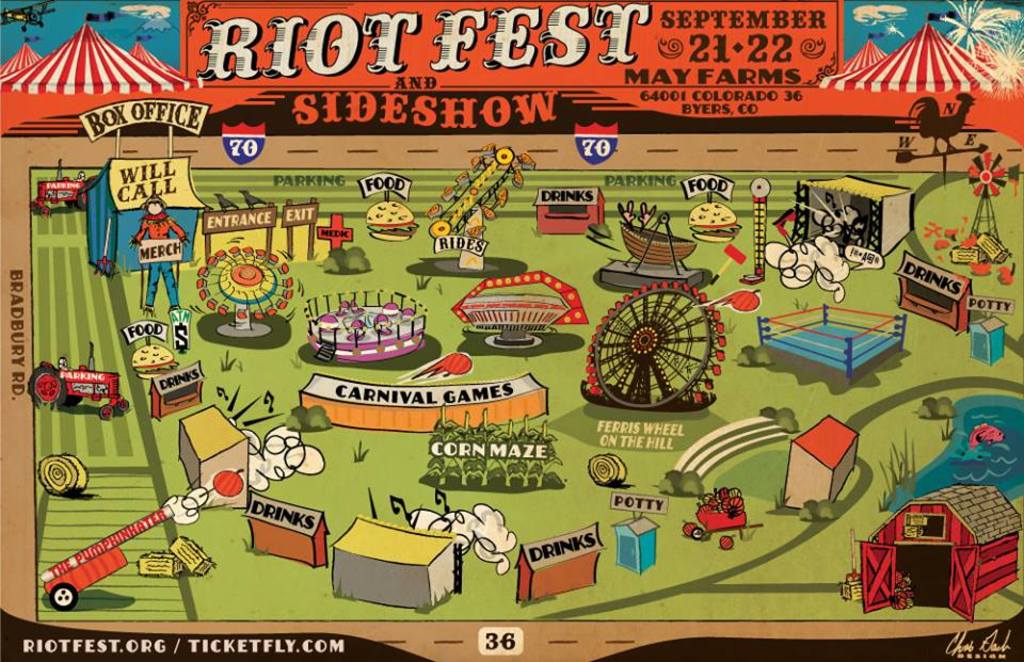 Festival season is upon us and 303 Magazine is happy to announce to its readers that one of the biggest festivals with one of the best line-ups is coming to Colorado.
Riot Fest is celebrating its ninth year by expanding out of Chicago and adding Toronto and Colorado to its agenda. With over 60,000 people in attendance at last year's festival in Chicago, 2013's Riot Fest is expected to be even bigger and better.
It was announced today at 10am that the Denver round of Riot Fest & Sideshow will take place on September 21–22 at May Farms, located in Byers, which is less than an hour from downtown Denver.
Although the location has been announced, the line-up won't be released until Wednesday, June 12 at 8pm. To give you an idea of who might perform, the Chicago set list includes Blink-182, Fall Out Boy, Brand New, Blondie, Gwar and many, many more.
The Denver Riot Fest & Sideshow will not only include incredible bands, but it'll offer a Ferris wheel, pumpkin shooters, and rigged carnival games.
Tickets go on sale when the line-up is announced, but keep watching our Facebook page for ticket giveaways throughout the summer – starting as soon as next week.
For more information, visit Riot Fest's website.
Be sure to check back in with us on Wednesday, June 12 at 8pm for the complete Denver line-up and your chance to win a pair of tickets.