It happens to the best of us. We seek out warm, funny, loyal and loving guys only to end up with Mr. Giant Douche Head. He's always late, is never supportive, disinterested in your life and starts to mooch. He also has a serious tendency to tail chase other chickadees and has experienced a  career crash. Well, if your friend's douche radar is broken and she's seriously into Mr. Moved-Into-Her-Place-For-Free-Rent-and-Cable, here are are some tips to help her get out of the quicksand of lousy losers.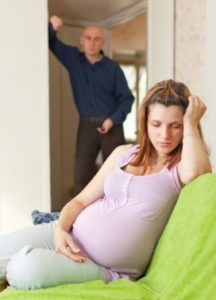 #1.) Reportedly, Kanye West has spent a mere 35 days (as of mid-May) with his baby mama Kim Kardashian since she announced her pregnancy late last December. While he's in Paris "working" on an album, heavily pregnant Kardashian has cut vacations short to fly to see him, has rearranged her schedule and shelved work commitments to keep the Kanye contact from drying up altogether.
Douche Don't: Tell your friend (or yourself) to not bend over backwards for a douche. Don't bail him out of jail. Don't give him money for his rent. Don't do all the heavy-lifting in the relationship.
#2.) Chris Brown might be in the running for Douche Du Jour. He's repeatedly broken promises, hearts and noses in an effort to let his douche flag fly. Karrueche, his on again/off again paramour, has remained committed to him time and time again, despite being shoved aside for singer Rihanna whenever convenient. Brown and RiRi have reportedly suffered another sad end to their most recent attempt at *cough* lasting love. Brown said on a radio interview of the split in early May, "I can't really be focused on wife-ing somebody…"
Douche Don't: Tell your buddy that she deserves better. Like, much better. If the guy you're seeing has a thing for multi-dating, physical abuse or bailing on relationships faster than a road runner on Red Bull, it may be time to a serious eval.
#3.) A douche with charm and his life together is the most sinister douche of all. George Clooney is wealthy, handsome and has a good sense of humor, but his douchery is still highly evident in the trail of women he's led on and never married. Clooney loves his bachelorhood more than any woman, and even Stacy Keibler will find out the hard way that Clooney is not the marrying kind.
Douche Don't: If he won't commit, you must quit. Tell your pal not to hang on to false promises, empty future plans and hopes of dinners at Chuck E. Cheese's  all the while finding their egg-making days are dunzo. Dump the douche who has a bad track record and is a perennial commitment-phobe.