While music festival season is just getting started, 303 Magazine attended our first music festival of 2013 nearly three months ago at SnowBall Music Festival in Winter Park, CO. While big names like Kendrick Lamar, Pretty Lights and Big Gigantic received the most attention, it was Dallas-based electro-folk band, ISHI, who really caught our eye. After catching their mesmerizing performance at the first official SnowBrunch, we made it a point to see their performance on the third day of SnowBall, as well as their engaging after-party set later that night. This weekend, ISHI plays two dates in Colorado: Sunday at Campout for The Cause at State Bridge, and tonight at Casselman's Bar & Venue, alongside Samples, Underachievers, Mux Mool and Michal Menert. ISHI will follow their performance with a special set (free entry with the password: Mother Prism) at Cervantes Masterpiece Ballroom.
ISHI began as an experimental project between two friends – JT Mudd and Brad Dale. Their vision was to blend the classic, soulful story-telling and organic instrumentation of traditional folk music with electronic beats and production. The two have since added Rocky Ottley and Jonathan Merla, and have been wowing audiences across the US with their on-stage antics and irresistible dance music. Experimentation seems to have worked in ISHI's favor, as the project has resulted in their debut record, Through the Trees (2010), appearances at major music festivals, and the honor of being named one  of the "Top 5 Artists in North Texas" by Pegasus News last year. Last month, ISHI released Digital Wounds, the highly-anticipated follow-up to their debut album.
Lead singer/guitarist/on-stage rebel-rouser, JT Mudd, spoke with 303 about ISHI's love for Colorado, collaborating with Pretty Lights' artist, SuperVision, and the band's creative direction.
303: You kicked off your current tour with an album release party at the Granada Theater a few weeks ago. How did it go?
JT:It was fun to able to go all out on production and to share our complete vision with the fans. We can't wait to take it on the road with us this weekend! It turned out to be a great party and we're looking forward to bringing it to Colorado
303: What are you most excited about for your performances in Colorado this weekend?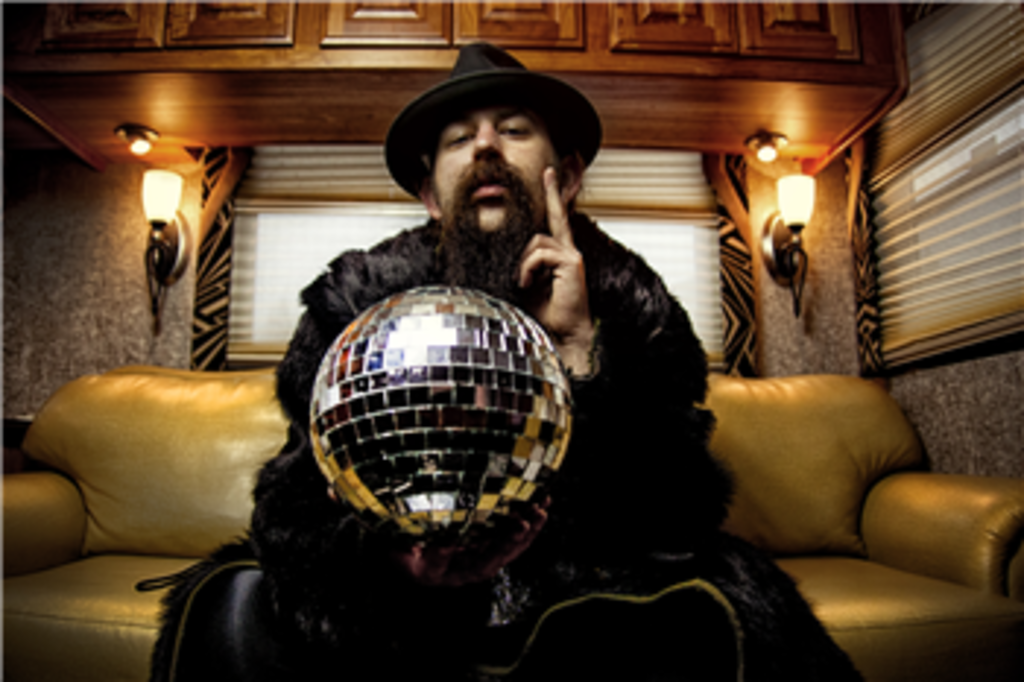 JT: Honestly, just being able to come back to Colorado is good enough for us. But, this will be our first time to play in Denver, so we are stoked on that. What's cool about this run, is we get to experience the city and the mountains. We play State Bridge on Sunday. That place is magical. We are the first of four acts to play at Cassleman's tonight with Michael Menert, so get there early! We are seriously ready to party with you, Colorado!
303: This weekend won't be your first performance at State Bridge – you opened for BoomBox last summer. What was that experience like? 
JT: It was our first time to Colorado and it was quite magical. State Bridge was a must-needed experience for me at the time and it truly won me over. In addition to the fabulous scenery, the venue's staff was extremely professional, and overall, an uplifting group of souls. State Bridge is also where we met our manager Austin Gavlak. He is a great inspiration to the team. In other words, our first trip to State Bridge was when we fell in love with Colorado!
303: You also played in Colorado at SnowBall Music Festival in March. What was your experience like?
JT: It was quite magical. There was so much fabulous talent! I think our favorites were Kendrick Lamar and Totally Enormous Extinct Dinosaurs.  
303: We were able to catch you at the SnowBrunch party at SnowBall – you guys are so animated on stage! From face paint to lasers, your live shows are eclectic and energetic. What can fans expect from your performances in Colorado this weekend?
JT: They can expect a high energy set filled with sexy vibes to get everyone moving. I really value showmanship & like to make every performance unique. We are super stoked to be back in Colorado and are always overwhelmed by the generosity and inspiration of the Colorado people.
303: What's the story behind the band's name?
JT: The name came to me without really even looking. I began to research "Ishi" and came across the Indian Ishi who was the last man of the Yahi tribe. Having native heritage myself, the story of Ishi couldn't have made more sense. Finding the name Ishi, which is found in many cultures and languages, completed my task in embodying the universal spirit of music/art in a beautiful four letter word.
303: A lot of people seem surprised to learn that you are from Dallas. What is the Dallas music scene like, and how do you fit into it?
JT: The scene is filled with diversity and great talent. We when started in Dallas, there were no electronic bands to play with or to look up too. I believe we have given the less-aware rave/house kids a reason to explore the dance floor and the old heads a reason to get back on it. We are proud to call Dallas home and are grateful for its encouragement and support throughout the years.
303: How did you meet each other?
JT: I met Brad Dale through a lady friend and shortly after we founded the band together. He is the better half of ISHI and the mastermind behind all of the production and songs like "Pastel Lights" and "Shake Your Dandelion." I came across Rocky Ottley, our guitarist, through the music scene and fell in love with his beautiful spirit and good looks. Then realized his skills might be better than his looks – and that's saying a lot. Ha!
303: You recently debuted the video for "Mother Prism." What was it like making the video and how did you develop the concept?
JT: The goal was to capture the wonders of Colorado in 4 minutes. With no budget and limited amount of time, we made the most of it. It was obviously cold but I had a blast. The two locations that we picked out really helped bring the video together. I can't wait to another video in Colorado that' for sure!
303: Pretty Lights artist, SuperVision, just released a remix of "Mother Prism." How did that collaboration come about?
JT: Blake of SuperVison is a Dallas homie. We met in the music scene and always kept in touch. Our manager, Austin Gavlak, is also tight with SuperVison and he hit him up about remixing the track. SuperVison nailed it! So grateful that he shared his talent with us to make a sexy banger! We love Blake!
303: ISHI is a multi-genre band, but the band seems to have a strong identity. What is ISHI's creative and musical direction?
JT: I think we are on an exploration to find the mystic ways that melody becomes one with the groove. In the same way a stranger becomes a lover for life. Our vision has always been to write great songs no matter what the genre might be. We think we'll be able to cover some ground if we embrace the folk gods and electronic legends.
—
ISHI plays tonight at Casselman's Bar & Venue with Samples, Underachievers, Mux Mool and Michal Menert. Doors open at 8 p.m. Show starts at 9 p.m.