This Sunday, April 28 marks the official date of Dia del Niño (Day of the Young Child) in Denver, CO. Hosted by the Denver Art Museum (DAM), Denver Public Library, Clyfford Still Museum, History Colorado Center and the Byers-Evans House Museum, come join the fun as we celebrate children around the world. Festivities will begin at 11AM on the DAM's outdoor plaza with activities taking place from noon to 4PM.
Dia del Niño offers a fun-filled day for families and is free of cost to anyone who wants to join in. Including festive dance and performances, hands-on crafts, and piñata raffles, children can expect to experience a unique and creative day that is sure to stimulate their cultural senses.
While there are many great things to explore, one experience you won't want to miss is the special presentation of "Circles of the World" at the DAM's Ponti Hall. This unique multimedia presentation will be choreographed by Director Janelle Avon of Dancing Across Cultures, a Denver-based dance company that is committed to providing children and young adults the opportunity to explore and embrace their heritage through the Arts.
Even if you're someone who, like me, doesn't have children, but is a big fan of the Arts, come explore this weekend anyways. Our streets are promised to be filled with music, bright colors, and a community that is driven by creativity and imagination.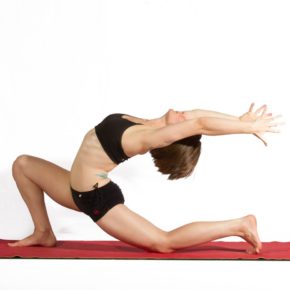 Giulia is a hard core yogi who loves city life and local art. She is the Director of RAW:natural born artist in Boulder, CO and a big supporter of the underground art scene. If it was up to her, Giulia would spend the rest of her life on a yoga mat while having intellectual conversations about human rights and where to get the best tasting local food in Denver.